Be forewarned: if you have yet to see the all-new Toyota Corolla you may be in for a surprise. Or two. Or more. The Corolla is Toyota's top-selling model after the Camry, a compact sedan that rolled out stateside in summer 1968. More than 40 million Corollas have been built since the 1960s and the 2014 edition represents the start of its eleventh generation. Importantly, this model loses its "blah" look to take on an attractive and undeniably sporty demeanor.
2014 Toyota Corolla
This writer had the opportunity to test drive three of the Corolla's four trim levels at an event Toyota held in Miami this past week. And now for the disclaimer: Toyota paid for my trip, including air fare, hotel stay, cruise ride and the delicious food. These types of trip have no impact on my findings. Moreover, because my time with the Corolla was far briefer than my customary one week press pool rotation (where I typically put hundreds of miles on a vehicle under a variety of driving conditions before I write up my review), my thoughts here are based on a collective, but brief "first drive" overview.
Yet, the 2014 Toyota Corolla did enough to impress this writer who has long considered this model as an appliance, one with a personality closer to a White Westinghouse refrigerator than to a fun-to-drive car. Its previous bland fascia and utilitarian body lines, however, have rarely hurt its sales, currently numbering approximately 300,000 units annually in the US and more than 1 million yearly worldwide. Toyota expects that the new model will see a 10 percent increase in sales, with 60 percent of that 30,000 unit jump coming from conquest buyers. This for a model whose owners have long prized its durability, reliability and value, with a fourth attribute now added: style.
Corolla Trim Levels
With barely three hours of drive time allotted and multiple models to choose from, I immediately seized upon a Corolla S in blue crush metallic finish. The Corolla S is the top trim level with L, LE and a new LE Eco rounding out the line. Pricing for the L starts at $16,800, for the LE at $18,300, and for the LE Eco it is fixed at $18,700. The 2014 Toyota Corolla S is priced from $19,000.
That test "S" was also equipped with a six-speed manual transmission. All Corollas are powered by a 1.8-liter four cylinder engine making 132 horsepower. However, the LE Eco brings in valvematic timing to increase horsepower by 8 and to achieve 42 mpg on the highway.
Like all 2014 Corollas, the S edition features a sporty fascia, LED headlights, sculpted body lines, wrap around tail lights and proportions that are longer, wider and taller than its predecessor. This vehicle sits one inch closer to the ground for a sportier look. The S also has a distinctive grille featuring a piano black paint scheme. It also comes equipped with integrated fog lights, a rear spoiler, and a chrome-tipped exhaust.
Inside, the new Corolla is outfitted with what Toyota calls a "fluid" dashboard. That appellation is appropriate as it features an unbroken line that travels from side to side, highlighting the instrument panel, the center console and the passenger area as it moves from left to right. The look is much more high end than what you would usually find in a C segment model, a pleasant improvement over what some manufacturers still offer and what Toyota used to supply.
Miami Traffic Machine
Perhaps the lone disappointment with the Toyota S was that we were not able to open her up. Miami traffic is a bear and fourth gear was the highest we went save for an all-too-brief visit to fifth gear that was cut short when a traffic light warned us to slow down. The gears shifted smoothly and clutch play was normal. The driver's seat was comfortable, supportive and bolstered, leading me to believe that a long trip in this car wouldn't be an exercise in torture. Of special note is the back seat with five more inches of leg room than the previous model. Credit thinner and articulated front seats and the longer wheelbase for providing midsize class leg room in the back.
My second and third trips out with a Corolla involved LE and LE Eco models respectively. Both models are equipped with a continuously variable transmission, what offers an infinite number of engine/wheel speed ratios to work with. It also has a "shift" option where you can step through seven "gears" if you desire. But that wasn't my desire as I wanted to check on the available sport and braking modes to see how these worked. In sport mode, Toyota employs software tuning that provides a more energetic drive when in use. Its B mode employs engine braking, precisely what you will want to choose when descending that deep mountain pass.
Capable CVT
The overall drive feel of the 2014 Toyota Corolla is not spectacular, but it isn't a chore either. Handling is steady and feedback is good. You will still feel the impact of most uneven road surfaces, but it isn't to the degree that you would have found in this car just a few generations back. Braking is confident and at least as good as what I discovered in a recently tested Nissan Sentra.
And speaking of the Sentra, itself outfitted with a CVT, my first impression is that the Corolla was quieter and operated smoother than the Sentra power train, and that's quite a feat as Toyota does not have quite the leadership and experience that Nissan has in all things CVT.
Your Buying Considerations
There is more that I would like to have time to discover with the new Corolla, but if my brief drives are a good indicator, then the new model will be well received by current owners and should also attract compact car buyers that appreciate its greatly improved looks. According to Toyota, those buyers will most likely consider the LE Eco and S editions, each expected to account for 40 percent of the Corolla's sales. And with Toyota lowering the top model price by $60 and adding in about $1,000 of goodies, the best value is with the top two editions. Your only qualm may be having to choose between the 42 mpg capabilities of the LE Eco and the enhanced sporty characteristics of the S.
Look for a more comprehensive review of a specific Corolla model in the coming months.
2014 Toyota Corolla photos copyright Auto Trends Magazine.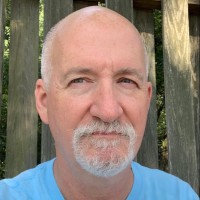 Latest posts by Matthew Keegan
(see all)