Behind the wheel of Hyundai's updated Sonata midsize sedan.
Updated Jan. 11, 2018, to reflect latest crash testing score.
Demand for cars may be shrinking, but some of the remaining players are staying in the game, even ratcheting up their offerings in an effort to slice out a larger portion of a now smaller pie.
For 2018, the Toyota Camry and Honda Accord are all new, two of the top selling midsize models in the segment. Hyundai is just three years removed from rolling out the current-generation of its competing Sonata sedan, but that isn't stopping this manufacturer from releasing a noteworthy mid-product-cycle update.
Like other manufacturers, Hyundai has had to ride the shift from cars to light trucks, the latter comprised of pickups and SUVs alike. Currently, Hyundai doesn't offer a pickup, but it does have three SUV models, with a fourth one arriving early next year (Kona). That said, Hyundai isn't giving up on its bread-and-butter Sonata, which was at one time its top seller.
2018 Hyundai Sonata
Hyundai gathered journalists in Charleston, SC, recently to preview and test drive the 2018 Sonata as well as the all-new Elantra GT (reviewed separately). The automaker's representatives outlined the many changes before providing us with cars to drive around the South Carolina Lowcountry.
The 2018 Sonata benefits from significant changes to the front and rear, including a "cascading grille," an updated profile, and a new rear deck. All models have LED daytime running lights, available dynamic bending headlight technology, more angular tail lights, fresh chrome touches, and an assortment of new wheel choices. Two new color choices, machine gray and electric blue, roll out.
We like the all-new hidden trunk release button now incorporated within the Hyundai logo — try to spot it at first glance. You won't. Another significant change involved relocating the rear license plate to the bumper, supplying the Sonata with a cleaner and more polished rear deck look.
The Current Powertrain Offerings
Hyundai offers the 2018 Sonata in seven trims: SE ($22,050), Eco ($22,650), SEL ($23,700) Sport ($25,200), Limited ($27,400), Sport 2.0T ($27,600), and Limited 2.0T ($32,450). Add $885 for the destination fee.
You'll find the same three-engine lineup with the refreshed Sonata, including a 2.4-liter four cylinder paired with a six-speed automatic transmission. The second engine is a 1.6-liter turbocharged inline-four and it comes with a seven-speed dual-clutch transmission. The top-of-the-line 2.0-liter turbocharged four-cylinder engine offers the big news among the three as it now comes mated to an eight-speed automatic transmission.
Interior Changes of Note
Hyundai could have left the cabin alone and called its mid-cycle update a win. Fortunately for the customers, the automaker unleashed its designers to make some improvements within too.
These changes include a refreshed center stack, an instrument panel with a simpler gauge dial design, and a handsome three-spoke steering wheel. Black cloth and black with blue accents are the two new interior designs.
Upgraded and Expanded Technologies
The Sonata has long been at the forefront of all things technology. For 2018, things have only gotten better. This year, blind spot detection with rear cross-traffic alert is standard across the model line, the only model in the segment to make this claim. Further, Hyundai now offers an improved lane departure warning system with an enhanced lane keep assist function available.
Blue Link continues as Hyundai's connectivity system and offers some improvements this year. The system now "talks" with Amazon Echo, providing owners with control of their car wherever their Amazon device resides. You'll also find a Qi wireless charging pad available along with a rear USB charge port. Apple Car Play and Android Auto come standard.
On the Road
Our all-too-brief time with the 2018 Sonata didn't provide the same experience we're accustomed to receiving when provided with a car for a full week. That said, our Sonata Limited with the 2.4-liter, four-cylinder engine yielded exactly what we expected with this engine matched with a 6-speed automatic transmission and delivering sufficient power.
Indeed, we think the average midsize sedan buyer will find the combination ideal for their needs. We're just not sure why the 8-speed automatic wasn't included here too. Nonetheless, this model produces a respectable 25 mpg in the city and 35 mpg on the highway, well within the range of other models in this class.
Of course, our minds wandered to what might have been possible, had the model been available to us — the 2.0-liter turbocharged four-cylinder engine, now paired with an 8-speed automatic transmission. Of the three available engines, this one brings the Sonata's performance credentials to the forefront, delivering a brisk 245 horsepower and 260 pound-feet of torque. Our past experience with this engine has been positive — we think the two extra gears make this model all the more competitive.
Happily, the 2018 Sonata also gains certain ride and handling improvements. For instance, the sedan benefits from steering gearbox torsion bar stiffness, what positively impacts yaw rate gain and delay. Further, body control improvements come by means of firmer rear suspension and bushings. We like the improved drivability of many of today's midsize sedans as manufacturers wisely invest in this segment.
Parting Thoughts, Sonata Style
As refreshes go, the 2018 Sonata goes beyond applying new lipstick to the face, by delivering a comprehensive update inside and out. It is an important investment for a model in a shrinking segment, one that analysts believe will soon stabilize. This means that Hyundai has an excellent chance of not just retaining current owners, but winning over new customers from other brands.
We also like that Hyundai reworked its pricing strategy, dropping the cost of its top models by up to $2,000, while raising the price of the base model by just $100. These changes come as new or updated equipment rolls out, imparting additional value to arguably the vehicle with the best cost advantage among all midsize sedans.
2018 Hyundai Sonata Limited
Sticker price from $28,285
Seats 5 occupants
Engine: 2.4-liter four-cylinder gas
185 horsepower @ 6,000 RPM
178 foot-pounds of torque @ 4,000 RPM
6-speed automatic transmission
Wheelbase: 110.4 inches
Length: 191.1 inches
Width: 73.4 inches
Height: 58.1 inches
Passenger volume: 106.1 cubic feet
Storage volume: 16.3 cubic feet
Towing capacity: NR
EPA: 25/35 mpg city/highway
Regular gasoline
Fuel tank: 18.5 gallons
Curb weight: From 3,355 pounds
IIHS safety rating: Top Safety Pick+ (with optional front crash prevention and specific headlights)
Limited vehicle warranty: 5 years/60,000 miles
Powertrain warranty: 10 years/100,000 miles
Corrosion warranty: 7 years/unlimited miles
Vehicle assembly: Montgomery, Alabama
See Also — New York: 2015 Hyundai Sonata on Display
Grey Sonata photos courtesy of Hyundai Motor America. Blue Sonata photos copyright Auto Trends Magazine. All rights reserved.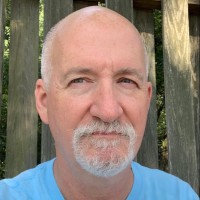 Latest posts by Matthew Keegan
(see all)