Lexus' all-new sports car tops 100K, fully loaded.
---
I'm on location today in Kailua-Kona, on the Big Island of Hawai'i for the national press reveal of the 2018 Lexus LC 500 and LC 500h sports cars. It seems like a long time coming for the official reveal of this halo luxury sports coupe, but it is finally here.
My full review won't be shared immediately. Instead, I've taken numerous photos and am sharing these along with model highlights today.
Production Starts March 2017
The day began with Lexus sharing background information about the LC 500 and the LC 500h. The vehicles on hand were pre-production models; production starts this March in Japan. It'll probably be April before the first vehicles arrive in US dealer showrooms. Initially, each Lexus dealer will be given just two models.
Why the limited release? Because Lexus expects to sell just 400 units per month with 10 percent of that number comprised of hybrids. The US market accounts for half of all Lexus sales. Europe, China, and Japan are among the remaining markets.
Hybrids, Not Diesels
Like Toyota, Lexus routinely releases a hybrid variant along with the gasoline model. You won't find a diesel in the US fleet, but that's not a bad thing. Lexus has chosen to with hybrids to offer a high-efficiency model and does so without the drama some diesel manufacturers have experienced in recent years. Audi is a prime example.
The standard engine in this 2+2 luxury sports car is a 5.0-liter V8 with 471 horsepower and 398 pound-feet of torque. It is paired with a 10-speed automatic transmission. Lexus estimates a 0-60 mph time of just 4.4 seconds and fuel economy of 16 mpg in the city and 26 mpg on the highway.
Also available is a 3.5-liter V6 engine, part of a hybrid system found in the LC 500h. The LC 500h delivers 354 total system horsepower and has a 0-60 mph time of 4.7 seconds. Lexus estimates that this model will get 26 mpg in the city and 35 mpg on the highway.
Pricing and Options
You can consider the LC 500 and LC 500h as mono-spec models, but each one offers sport and luxury packages. The V8 model costs $92,000 and the hybrid comes in at $96,510.
Add in the destination charge and a package upgrade and the hybrid will top $100,000. That's a price point Lexus hasn't reached previously with a regular production sports car. The LC is also about $30,000 more than the RC F, but these are two very different models — the LC is based on Lexus' all-new rear-wheel drive platform, while the RC is related to the IS line.
Lexus Spokeswoman
Lexus is pulling out all the stops with its new LC line and that's why they hired actress Minnie Driver as a spokesperson. The brand made a splash with a commercial in Super Bowl LI and they'll be bringing the LC Series to key events over the coming months in Florida, California, and Texas. Although expected sales will be small compared to models such as the highly popular RX SUV, the LC introduces a new Lexus platform with the improved driving dynamics that go with it.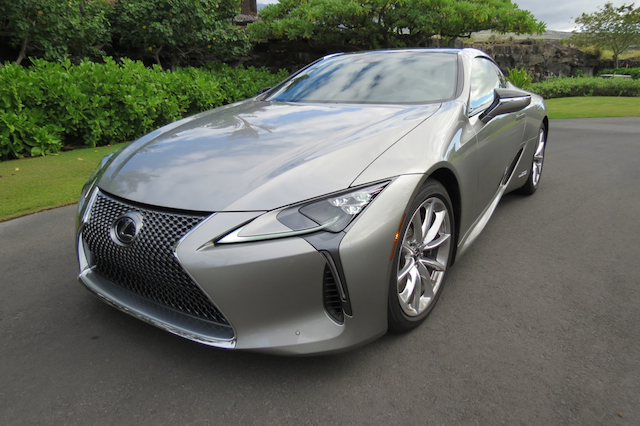 ---
Photos copyright Auto Trends Magazine. All Rights Reserved.
---
Lexus B-Roll of the 2018 LC Series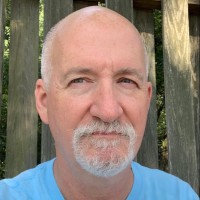 Latest posts by Matthew Keegan
(see all)