Fisker Automotive, builder of the Fisker Karma luxury sedan has been in the news lately, but certainly not for good reasons. The struggling plug-in hybrid electric vehicle producer appears headed for bankruptcy, making news again last week when it laid off more than three-quarters of its workers at its Anaheim, Calif., global headquarters.
Fisker Departure
The layoffs follow the resignation of co-founder and auto designer Henrik Fisker in March, reportedly over his disagreement with executive management on business strategy. That departure follows problems the company has had with its A123 Systems-supplied battery system as well as the loss of 338 cars during Superstorm Sandy last fall.
Fewer than 2,000 of its $100K+ sedans are in the hands of consumers today, with no deliveries made in the past nine months.
WARN Act
For Fisker, the negative news cycle is only likely to spin faster as its laid-off employees sue the automaker for violating the federal WARN act. That law requires most employers with 100 or more employees to alert staff to an impending layoff or plant closing 60 calendar days in advance of any occurrence.
In a move that does not bode well for Fisker, the affected workers have hired the same law firm that defended former Solyndra workers as they take up their case against the company reports Road & Track magazine. The Department of Energy extended a $529 million loan to Fisker, although the company has tapped only $193 million to date; its first loan payment is due this month. As for Solyndra, the solar cell company received $535 million in federal loan guarantees from the Obama administration, but it went bankrupt and closed down in 2011.
EV Confusion
Once again, a company that has received federal government loan backing is in crisis. And once again you can expect critics to call for the end of government support for EVs, an industry that is often misunderstood or is at least portrayed too broadly.
Notably, the term EV is often associated with models that are not strictly powered by an electric motor such as the Nissan LEAF. You can blame policymakers and public relations folk for the confusion, as terms such PHEV (plug-in hybrid electric vehicle), HEV (hybrid electric vehicle) and FCEV (fuel cell electric vehicle) are placed under the greater EV umbrella.
The Fisker Karma is a PHEV, powered by a pair of electric motors and a 2.0-liter four-cylinder gasoline engine supplied by General Motors. The distinction between PHEV and EV is a clear one and especially apparent when you talk about driving range. Whereas the Nissan LEAF can travel only 80 miles or so on one charge, the Fisker Karma can go 50 miles on electric-only power before the gasoline engine takes over to extend its range.
---
See Also — About Lucid Motors
---
Stick it With a Fork?
Fisker's pending bankruptcy will result in one of two actions taken: reorganization or liquidation. Either way, the US taxpayer loses. Reorganization may only be possible if a suitor steps forth Chinas Geely Automotive was interested earlier but has pulled out. Liquidation would require Fisker's assets to be sold off, a corporate dissolution where one of its main creditors, the United States government, might recoup some money, but certainly not all of it.
Taxpayers on the hook for failed corporations is certainly fodder for critics, but not everyone thinks that EVs and other electrified vehicles should be automatically discarded because of the failed business models of the relatively few.
EVs Are Coming
Indeed, Mike Arman who is a gearhead and has authored various motorcycle books including What Fits What on Harley Davidson believes that electric vehicles are coming, and they are coming soon. The problem with EVs isn't the idea, rather Fisker's business model is what Arman says is screwed up. Arman also levies criticism of President Obama for making statements apart from the facts, noting that the president and most other politicians know nothing about electric cars other than they seem to have four wheels.
Said Arman about the inevitable transition to EVs, The only real hold-up is battery technology. As soon as energy density improves enough to even begin to approach gasoline's energy density (and they will), people will abandon gasoline-powered cars and put them into museums. As soon as there is a better way, something more cost-effective than refined dead dinosaurs, people will abandon gasoline cars in favor of electric cars the way they abandoned typewriters for word processors.
CNG Instead
John Graves, author of Fracking: Americas Alternative Energy Revolution, believes that a completely different approach to energy independence should be taken: the development of compressed natural vehicles for public consumption. Natural gas is an abundant commodity, one that is under the control of Americans, not hostile foreign countries as oil is. Right now, the only CNG model available is the Honda Civic GX, although select heavy-duty pickup trucks from Ford and GM can be converted.
Graves notes that CNG models feature lower fuel costs, cheaper maintenance and a lower overall ownership cost. The higher acquisition cost can be offset in just a few years by fuel savings. Regarding consumer preferences Graves asks, Does the invisible hand of the marketplace trump the clumsy manacles of the government? Unfettered, Graves believes CNGs would win out.
Fisker Automotive
Although Fisker may not be the poster child for failed EV companies, its demise could make it harder for proponents to support a segment that clearly won't reach the president's goal of having 1 million EVs on the road by 2015. Instead, what we may have left is a handful of large corporations such as Nissan, GM, Ford, Honda and Toyota contributing various PHEV, HEV and FCEV models, with the upstart car companies out of business or their business models changed to supply the technologies that some other companies may still want. That may not be a bad conclusion either as capitalism, not government intervention, would determine winners and losers in this industry.
See Also — Multiple Controversies Shroud Fisker Karma Debut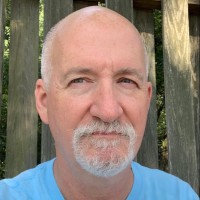 Latest posts by Matthew Keegan
(see all)