Did you catch the Fisker Karma debut earlier this week? If not, you weren't alone.
This hybrid electric vehicle has gone on sale, but the truth is out: the supposedly Eco-friendly Fisker Karma gets worse gas mileage than an SUV. At least that is the contention of Forbes magazine and some other critics.
Fuel Efficiency
This is a vehicle that was supposed to demonstrate that sport sedan drivers can have their cake and eat it too, by enjoying a robust road performer that squeezes out more miles to the gallon than the Toyota Prius, Honda Insight and other traditional hybrid cars.
Instead, we have here a car that gets an equivalent 52 empg when operating in electric-only mode according to the EPA. That mode lasts just 32 miles, thus when the electric motor runs out of juice, the 2.0-liter inline four cylinder engine kicks in and gets just 20 empg.
The Karmas gas-only number is lower than the 21 mpg a 2012 GMC Yukon gets when equipped with a 5.-3-liter V-8 gasoline engine paired with a 6-speed automatic transmission and offered in rear-wheel-drive.
Smaller SUVs get even better gas mileage and virtually every gas powered luxury sedan, the type of vehicles Fisker is targeting, achieve at least 25 mpg on the highway. The Karma retails from approximately $97,000.
Loan Guarantee
Disappointing fuel ratings isnt the only controversy shrouding the Fisker Karmas debut. ABC News reports that Fisker Automotive was given a $529 million loan guarantee by the Obama administration, with Vice-President Joe Biden remarking at the time that thousands of American jobs would result from such support.
Instead, Fisker has outsourced production of its vehicle to Finland, keeping much more limited engineering and design work in the U.S. Valmet Automotive, the company producing the Fisker Karma, has hired 500 Finns to build the luxury sedan.
When reached by ABC News for a comment, CEO Henrik Fisker said that there was no contract manufacturer in the U.S. that could handle building the Karma, thus the outsourcing of jobs overseas with the Obama administration signing off on the deal.
Fisker claims that the money received from the federal government has not been used to support manufacturing in Finland, with the company using other funds instead for that purpose. Still, there are very few much needed jobs that have been created following the federal governments investment in Fisker.
Solyndra Comparisons
The company states that it has secured $600 million in private financing and is distancing itself from comparison to Solyndra, the bankrupt energy company that received a $535 billion loan guarantee from the Obama administration.
Fisker himself noted that Solyndra chose a pricey California address for its manufacturing base, a poor choice where any company would "obviously fail."
The Fisker Karma arrived to the market about one year late. Just 40 cars have been produced, with two sold in the United States thus far. Henrik Fisker and Bernhard Koehler founded the company in 2005, intending to battle the BMW 6 Series and Mercedes-Benz SL-Class, among other high-end luxury models.
References
---
See Also – Fisker Automotive: Stick EVs With a Fork?
Photo courtesy of Fisker Automotive.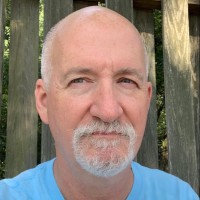 Latest posts by Matthew Keegan
(see all)