Of all the car segments available, large or flagship sedans have taken a punch. Most of the larger mainstream brands still offer them, but they've been overshadowed by midsize sedans for years. Then there are those boring crossovers that seem to be everywhere.
Chevrolet has its Impala, Ford markets the Taurus, Toyota presents the Avalon and even Hyundai has the Azera. The Dodge Charger and Chrysler 300 are also in the mix, although these two standard rear-wheel drive models fly in the face of the current convention. Namely, standard front-wheel drive.
While Honda remains absent from the segment, Nissan is still active. Indeed, the Nissan Maxima is one of the longest running model names from this Japanese manufacturer and for that reason Nissan has given its flagship sedan a lease on life.
Just as easily, Nissan could have pulled the plug on the Maxima. In 2014, it sold 50,401 Maximas, down 6.5 percent. On the other hand, it sold a whopping 335,644 Altimas, up 4.7 percent. Instead of spending big bucks on a loss leader, Nissan could have severed those ties. They did not, therefore we have the next generation Nissan Maxima to consider beginning with the 2016 model year. Which is now.
One such example arrived in my driveway in early July, just over a month after it appeared in Nissan showrooms. Still, it was a prototype vehicle and that meant it might yet have a few tweaks remaining. It also meant that the usual Monroney (window sticker) was not included.
Nevertheless, I can tell you that the model tested was a Nissan Maxima SL, the middle of five trim levels. With a sticker price of $36,890 ($37,715 with destination) its price point parallels its rivals. Also available are S ($32,410), SV ($34,390), SR ($37,670) and Platinum ($39,860) editions.
As delivered, the test model was dressed in a Bordeaux Black finish, but there was little that was black about it. Instead, it was closer in tinge to a deep burgundy, offering a slightly lighter shade than the black interior.
---
2016 Nissan Maxima SL
View manufacturer details and pricing
---
General visage aside, there is something else that is quite interesting about the Maxima: it actually is slightly smaller than the midsize Altima. Both models share a 109.3-inch wheelbase and the Maxima has an extra inch added to its overall length and width. See — The Midsize Nissan Altima is Larger than the Flagship Maxima
But in the all important cabin volume department, the Altima has 101.9 cubic feet of space to the 98.6 cubic feet for the Maxima. Furthermore, the Altima's trunk measures 15.4 cubic feet, while the Maxima offers a modest 14.3 cubic feet. Thus, the Maxima's limited proportions has the EPA classifying it as a midsize sedan, just like the Altima.
There may be a good explanation for the Maxima's size. What Nissan did was build two models on the same platform and possibly due to thicker seats, generous padding and more rakish lines, the Maxima's dimensions are slightly smaller. It is doubtful that too many people will even notice.
Notably, Nissan is marketing the Maxima as a four-door sports sedan, making no mention of the sedan's size, rather it is placing emphasis on its performance, style and appointments. So, if you're wondering if Nissan is playing with your mind here they really aren't. They just didn't bother to extend the wheelbase to accommodate the flagship model.
What should grab your attention about the latest Maxima is its style. Happily, Nissan relaxed the chiseled lines on the Nissan Sport Sedan Concept when building the Maxima. That concept was auto show fodder for much of the previous year and had some analysts worrying that Nissan would actually build the car. That worrying was justified as the brand has served up other polarizing styles in the form of the Cube and Juke.
What the Maxima provides is attitude. And plenty of it. Allow your eyes to scan the entire sedan from bumper to bumper and from the top of the roof down to the rocker panels and again from left to right and you will take in a posture that is athletic, elegant and flowing.
From the gaping maw to the winged front LED lights to the scalloped recesses housing the fog lights to the chiseled hood, the Maxima's frontage is assertive, but swank.
Its profile appears to be always on the move, with sport wheels, notched character lines, and a rear floating roof design. High end diamond-cut finished aluminum alloy wheels are also present.
From the rear alone the Maxima looks like a far more expensive car with its oversize wraparound LED tail lights, raised trunk, centered aluminum trim and dual chromed-tipped exhaust ports.
Nissan carried the daring exterior design inside to dress the cabin. Or maybe what really happened is that is assigned an Infiniti team to handle the design and layout. Yes, it is that good.
And that design team spent some time with the US Air Force's Blue Angels to harness a layout that is as sporty as anything you will see this side of the GT-R. Luxury means sportiness here with a leather-wrapped, flat bottom steering wheel, carefully placed and canted driver controls, and generous amounts of high-end materials throughout.
Word has it that Nissan had BMW and Audi shoppers in mind when crafting the Maxima. With front-wheel drive only available, that seems like a tall order, but we'll talk about the (surprising) drive characteristics later, what should remove those concerns.
Give this driver a seat extender and he is one happy guy. That the Maxima provides one along with the requisite lumbar support makes this more of a driver's car, matching the #4DSC appellation Nissan has been sharing on social media and appending to various features, including the transmission stick and light lenses.
Other welcome features include a massive dual panel panoramic moon roof, a Bose premium audio system, ambient lighting, noise cancellation technology, generously bolstered front seats and a comfortable rear bench seat, the NissanConnect infotainment system with navigation, and an oversized digital display in the instrument panel.
Between the seats is the transmission stick, what provides standard automatic shifting or available "manumatic" shifting. Although I am personally not much of a fan of this arrangement, at least Nissan did not include the cursory shift paddles. I would have been pleasantly surprised, no shocked, had a six-speed manual transmission been included. Instead, you get a continuously variable transmission that can mimic up to seven forward shift points when operated in manual mode. Okay, so this is one area where the Maxima cannot pretend to aspire to German sedan greatness.
What's under the hood is a familiar beast: a 3.5-liter, 24-valve V-6 engine. And it is normally aspirated too. I've had my share of forced induction vehicles (turbocharged or supercharged, sometimes both) and can tell you that I've gotten used to the technology. Still, when you know that there isn't available boost to kick in, you gain an appreciation for the traditional hard working engine like the one found in the 2016 Nissan Maxima.
For the eighth generation model, horsepower was raised to an even 300 just as the car lost about 80 pounds; it is also 25 percent more rigid than the seventh generation edition last produced for the 2014 model year (there is no 2015 model). That's a big deal because with entry-level luxury models in mind, the Maxima had to deliver. And deliver it does.
Step on the accelerator and the sedan quickly takes off, moving its nimble frame up to highway speed with authority. There are some people that absolutely hate CVTs and they're not the ones I would even attempt to convince that the Maxima could be a game changer. My experience with the Nissan line is that the CVTs found in the Altima and Maxima are far more refined than those found in the smaller models. Yes, the rubber band sensation can be detected, but it is hardly the annoyance experienced elsewhere.
New for 2016 is a drive mode selector, located near the transmission shifter and offering both normal and sport modes. Sport mode adjusts throttle response, tunes the transmission, improves steering feel and provides active sound enhancement, the latter meaning you get pumped in sports car exhaust feedback music.
I fully expected to experience some torque understeer when pushing the Maxima to its limits. After all, with 300 horses galloping on the front wheels, that amount of power is sure to wreak havoc. Instead, the sedan remained composed as I pushed it down the road and articulated its share of curvilinear roads. The dampers, front stabilizer bar and other suspension architecture helped maintain composure and better than any other front-wheel drive model with even fewer horses at the ready.
So while Nissan delivers the dazzle in the Maxima, it makes some of its other competitors look downright dowdy. The Ford Taurus is showing its age, the Chevrolet Impala displays its weakness with the standard four-cylinder engine, and both the Toyota Avalon and the Hyundai Azera lose out on the sporty angle. Only the Dodge Charger and Chrysler 300 seem to hold their own here, giving Nissan a lot of room for conquest.
---
2016 Nissan Maxima SL
Sticker price from $36,890
Price as tested: from $37,715
Seats 5 occupants
3.5-liter 24-valve V-6 gasoline engine
300 horsepower @ 6,400 rpm
261 foot-pounds of torque @ 4,400 rpm
3.76 inches bore by 3.2 inches stroke
Engine compression ratio: 10.6-to-1
Continuously variable automatic transmission
Wheelbase: 109.3 inches
Length: 192.8 inches
Width: 73.2 inches
Height: 56.5 inches
Passenger volume: 96.9 cubic feet
Storage volume: 14.3 cubic feet
Towing capacity: NR
EPA: 22 mpg city, 30 mpg highway
Regular grade gasoline
Fuel tank: 18 gallons
Curb weight: From 3,533 pounds
IIHS safety rating: Top Safety Pick+
Limited vehicle warranty: 3 years/36,000 miles
Powertrain warranty: 5 years/60,000 miles
Corrosion warranty: 5 years/unlimited miles
Vehicle assembly: Smyrna, Tenn.
2016 Nissan Maxima photos copyright Auto Trends Magazine.
---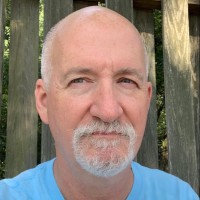 Latest posts by Matthew Keegan
(see all)