All-new Chevrolet Impala rolls out.
You know that you have a problem on your hands when the chief shoppers of your product are fleet buyers. In the auto industry, "fleet" typically translates into "rental car" companies, not consumers. The latter group is what car manufacturers should prefer, as consumers are more likely to pay closer to full price, which also helps that model retain its value over the long haul. Fleet sales increase market share, but owning a "fleet fav" is not what most car shoppers desire.
From Fleets to Consumers
The Chevrolet Impala is a fleet favorite and for that reason it hasn't been attracting the kind of support that GM would like for its flagship Chevy to garner. Indeed, the Detroit Bureau pegs that fleet percentage at 70 percent, a number Chevrolet would like to see lowered to about 30 percent. At the same time, Chevrolet would like Impala's annual sales of approximately 170,000 units to increase and the new sedan will be produced at two plants in anticipation of a boost in demand.
The next generation Chevrolet Impala arrives in Chevrolet showrooms this month as a 2014 model, one that will offer both four cylinder and V-6 engine choices. The flagship sedan is priced from $27,535 and offers updated technologies and new content.
2014 Chevrolet Impala Specifications
The 2014 Chevrolet Impala comes in within fractions of an inch of the outgoing model, weighing slightly more too at 3,800 pounds. Despite no big difference in size and weight, its base engine is a 2.5-liter inline four. This 16-valve engine is rated at 196 horsepower at 6,300 rpm and 186 foot-pounds of torque at 4,400 rpm. Paired with its six-speed automatic transmission, its estimated few economy is 21 mpg in the city and 31 mpg on the highway.
Buyers can choose a 3.6-liter V-6 engine, a 24-valve motor that makes 305 horsepower at 6,800 rpm and 264 foot-pounds of torque at 5,300 rpm. It, too, is paired with a six-speed automatic transmission and is expected to get 19 mpg around the city and 29 mpg on the highway.
Like the midsize Chevrolet Malibu, the Chevrolet Impala will also offer a partial hybrid model: the Impala eAssist, outfitted with a 2.4-liter four cylinder engine, an electric motor and a six-speed automatic transmission. Its estimated fuel economy rating will place it only behind the Toyota Avalon Hybrid, with the Chevy delivering 25 mpg in the city and 35 mpg on the highway. That's a distant second, however, as the fully hybridized Avalon is rated at 40 mpg in the city and 39 mpg on the highway.
Cabin Amenities and Features
The 2014 Chevrolet Impala is sold in LS, LT and LTZ trim levels. Seating surfaces range from cloth for the LS, cloth/vinyl for the LT and perforated leather for the LTZ. Microfiber-trimmed seats are available for LT and LTZ models.
The centerpiece of the Chevrolet Impala is its Chevrolet MyLink interface with it security keypad. Its a secured storage system too, one that can only be accessed with the driver's personal identification number (see PIN This 2014 Chevrolet Impala). Thus, both the personal information you have stored on the computer screen and the personal items you have squirreled away can remain safely out of harm's way.
Find New Roads Campaign
The "Chevy Runs Deep" ad campaign is now dead, replaced by a "Find New Roads" initiative rolled out in Jan. The Impala is part of that campaign which includes a special lease offer of $279 per month for 36 months with $2,799 due at signing for an Impala LT with a V-6 engine. That deal is important as it can make this all-new, five-passenger front-wheel-drive sedan easily available to more consumers.
---
See Also — What You Need to Know About the Chevrolet Impala CNG
Photos courtesy of General Motors Company.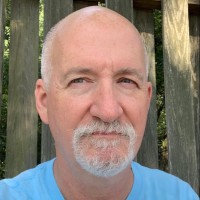 Latest posts by Matthew Keegan
(see all)