J.D. Power 2014 Multimedia Quality and Satisfaction Study reveals much.
New car owners love their technologies, but only when they work right. Today's cars offer a varying range of audio, communication, entertainment and navigation (ACEN) systems with hand touches, finger gestures, buttons, knobs and voice commands among the ways that we communicate with our cars.
ACEN Systems: Not so Hot Technology
As ideal as the technology is, it may not always work according to promise. Those problems are something that were confirmed in the J.D. Power 2014 Multimedia Quality and Satisfaction Study released last week. The study queried vehicle owners about their experiences and opinion of ACEN systems during their first 90 days of ownership with a focus on quality, design and the features offered.
As is customary with similar J.D. Power surveys, the company assigns a score based on the number of problems per 100 vehicles tested or PP100. The lower the score, the higher the quality. Typically, those scores look at particular makes and models, but with this survey the study returned net results — no manufacturers were identified.

Technology Problems Per 100 Vehicles
For 2014, the problems with built-in voice recognition averaged 8.3 PP100, rising from 7.6 PP100 in 2013. Vehicle owners cited three significant problems with voice recognition communication issues:
1. ACEN doesn't recognize or misinterprets verbal commands — identified by 63 percent of respondents;
2. ACEN doesn't recognize or misinterprets names/words — identified by 44 percent of respondents; and
3. ACEN doesn't recognize or misinterprets numbers — identified by 31percent of respondents.
Customers may experience one, two or all three problems.
ACEN problems have grown in recent years as such systems are adopted by car manufacturers. The problems have eclipsed other vehicle woes including wind noise, Bluetooth connectivity and navigation issues.
Fixable or Not?
Unlike many vehicle problems, voice recognition and device connectivity problems cannot be fixed at the dealer level. They represent a technological design that may or may not be repairable with a software upgrade. Instead, vehicle owners may have to make do with the shortcomings or find alternate use options such as buttons and knobs. That's the advice of Mike VanNieuwkuyk, executive director of global automotive at J.D. Power, who confirmed, "Despite having alternative controls, this problem still negatively impacts owner satisfaction."
VanNieuwkuyk noted that manufacturers continue to build voice recognition and connectivity systems that fall short of customer expectations. The poor results follow good manufacturer intentions, but does little to promote owner satisfaction.

Bluetooth Connectivity Issues
J.D. Power found that Bluetooth connectivity problems loom large for many buyers, although the study revealed an improvement in quality based on a score of 5.7 PP100, down from 6.3 PP100 the previous year. The two largest connectivity problems were the system's inability to recognize or connect the mobile phone or device, a problem in 40 percent of the complaints. Another 30 percent cited problems with automatically connecting when entering the vehicle. Just over half of the owners said that they have iPhone OS smart phones; 41 percent reportedly use an Android phone.
Troubles aside, 70 percent of new-vehicle owners are interested in built-in recognition. That number falls to 44 percent if the system costs at least $500. Thus, building an affordable and working system may help manufacturers win new customers.
J.D. Power surveyed 86,114 new car owners between Feb. and May 2014, with a focus on navigation, voice recognition, rear-seat entertainment and speakers. Respondents were also supplied with sourcing information to enable owners to review data and parse information about individual products and components.
Other Studies
J.D. Power: Powertrain Problems Impact Quality
J.D. Power: Porsche is the Top Brand for Initial Quality
Photos copyright Auto Trends Magazine.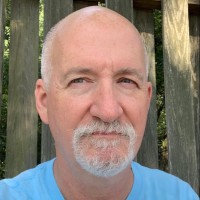 Latest posts by Matthew Keegan
(see all)