Mitsubishi Lancer Evo: another one bites the dust.
Yesterday, Automotive News reported that the Mitsubishi Lancer Evolution (Evo) will be discontinued following the end of its product cycle this year, effectively removing the slim chance that this Japanese automaker had in making a go of it in the United States. It probably is just as well too: Auto Trends placed Mitsubishi on its death watch list some time ago, the latest in a string of smaller Japanese manufacturers that have departed or will soon leave the ultra-competitive US market.
Like Suzuki, Mitsubishi will survive globally, relying on growing Asian sales to bolster its business. But, killing off its most desired model (at least for American buyers) speaks volumes about its commitment stateside.
Mitsubishi Lancer Evo
What sets the Evo apart from the every day Lancer is, well, nearly everything. Its $34,995 starting price is double that of the standard Lancer, representing a performance model that competes with the Subaru WRX STI. The Evo is outfitted with all-wheel drive, active yaw control, and has an active center differential, a combination that provides superior steering and handling for this front-wheel drive compact sedan.
Under the hood is a 291-horsepower turbocharged four cylinder engine paired with a dual-clutch sport shift transmission. Recaro bucket seats up front and special exterior touches all around demonstrate that this is no ordinary Lancer. Well, say good-bye to the extraordinary!
Philippines Manufacturing Plant
The Evo news came on the very same day that Mitsubishi announced that it had purchased Fords mothballed plant in Laguna, the Philippines, what will replace an aging factory in Rizal reports Reuters. Production is set to begin in Jan. with 50,000 annually and capacity to push to 100,000 units.
Mitsubishi is second behind only Toyota in Filipino sales volume, one of several markets fueling its estimated 1.11 million annual global sales. Mitsubishi believes that its sales will rise by 29 percent over the next three years as a fleet of new truck- and car-based utility vehicles, and vans hit the market. The automaker has also tapped the Renault-Nissan alliance for joint projects to yield several other new models.
Thin US Sales and Profits
In the US, sales continue to tumble with Mitsubishi selling fewer than 50,000 units in 2013. For the first two months of the year, sales are up 1.2 percent in a flat market. Still, the product mix relies heavily on small vehicles and the thinner profit lines that come with it.
Mitsubishi Motors North America was launched in 1981, but its cars were sold stateside for a number of years by the Chrysler Corporation. Indeed, Chrysler began importing its first Mitsubishi model for 1971, under the Dodge Colt moniker. A Plymouth Champ model later joined the line up, replaced a decade later by the Plymouth Colt.
Other earlier Mitsubishi-turned-Chrysler products have included the Dodge Challenger and Plymouth Sapporo, and the Dodge D50 compact pickup truck. That Challenger model had nothing to do with the original nameplate, considered an interloper by performance Dodge Challenger devotees. The Mitsubishi Lancer Evo itself arrived in 1992, with no Chrysler counterpart offered.
Mitsubishi and DaimlerChrysler
Chrysler continued to sell Mitsubishi products into the 1990s. By 2000, the new DaimlerChrysler entity formed an alliance with Mitsubishi that ended in 2005, following a defect scandal that soured the relationship. That move presaged the Daimler-Chrysler divorce a few years later.
Mitsubishi hasn't announced (yet) that it is pulling out of the US market. Whether it does so this year or next really does not matter. Car shoppers always vote with their wallets and are choosing competing models from Honda, Volkswagen, Kia, Ford, Toyota, Hyundai, Chevrolet, Nissan, and others instead. Small-time Mitsubishi simply cannot survive in the worlds toughest consumer market, something Suzuki, Isuzu and Daihatsu had figured out as well.
---
Plymouth Champ photo courtesy of dave_7 by way of Wikipedia.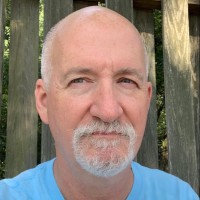 Latest posts by Matthew Keegan
(see all)