The Ford Motor Company has long operated as an also-ran to Toyota's dominance of the hybrid electric vehicle market. Ford entered the hybrid market in 2006 with its Escape and Mercury Mariner hybrids, the first hybrid SUVs from a domestic manufacturer.
Ford Hybrids
Ford later expanded its hybrid offerings to its Fusion sedan line and added the Lincoln MKZ Hybrid to the mix. Mercury is now gone and so is the Ford Escape Hybrid, but an all-new Fusion Hybrid and a new C-MAX Hybrid have filled in the gap and then some. Ford's new hybrid offerings are well received and sometime this month it will shatter its previous annual sales record for hybrid models.
How has Ford done this? A few reasons weigh in, delivering to this manufacturer a winning combination.
Reason #1 — The Fusion is simply gorgeous. Some hybrid models are polarizing although that fact hasn't hurt sales of the Prius. Larger hybrids such as midsize sedans tend to dispense with the quirkiness, choosing to emphasize style along with fuel economy. The Fusion Hybrid is nearly indistinguishable from the standard model, itself a stunning design improvement over the previous handsome model.
Reason #2 — Ford hybrids get excellent fuel mileage. Okay, there is a dispute going on with Ford's fuel mileage estimates for its hybrid models. Ford says that both its Fusion sedan and C-MAX hybrids achieve 47 mpg combined fuel economy. Some customers are reporting numbers that are far lower. Lawsuits have been filed, the company is defending its numbers which, incidentally, are based on EPA measurement guidelines. Clearly, the EPA mileage estimate system needs to be overhauled, but no matter how things settle, Fusion Hybrid owners will still enjoy significantly better mpg than the standard models.
Reason #3 — The Ford C-MAX isn't a Toyota Prius V. Yes, Toyota still has the hybrid market sewn up, with four Prius models to choose from. One model, the Prius V, was the lone wagon-like vehicle offered until the Ford C-MAX showed up. Unlike the Prius V which looks like a distorted Prius, the C-MAX design flows effortlessly. It also comes in cheaper, roomier and with better fuel economy than the Prius V.
Reason #4 — Ford is pushing fleet sales. Fleet sales are typically the bane of car manufacturers. Sell too many cars to Enterprise, Hertz and Avis and you bring down the value of such models at resale. Ford's approach with its hybrids has been different, with companies such as AT&T and Quest Diagnostics adding these models to their fleets. The company isn't shy about touting its fleet efforts either, sending out a media notice telling business customers that they can save as much as 45 percent in operational costs with its new hybrids. The full impact on resale numbers isn't yet known, but with more hybrids going out the door, Ford can contain and even reduce prices.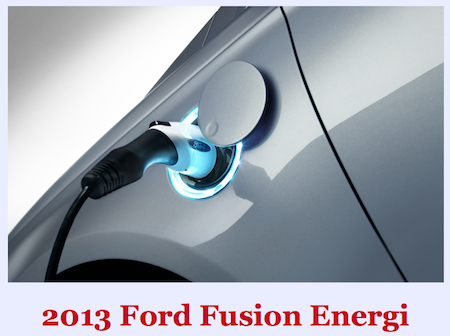 Reason #5 — Timing is everything. Ford's hybrid offerings came to the market just as gas prices reached the highest levels we have seen in several years. Prices have since pulled back some, but its new offerings have gotten the attention of car shoppers, especially those that understand that even higher fuel prices are in the offing. Two plug-in versions of both Ford hybrid models are also available, giving Ford five hybrids when the Lincoln MKZ Hybrid is included. Only Toyota offers more hybrid models than Ford.
Looking Ahead
Ford also sells the battery electric Ford Focus, but that model was made largely to satisfy regulators (think California Air Resources Board). We'll see more hybrids from Ford in the future including, get this, a Ford F-150 hybrid pickup truck. Ford is collaborating with its chief hybrid rival, Toyota, to develop pickup truck hybrid technology, quite possibly doing its part to help change the face of vehicle hybridization once again.
---
See Also — Capacity Constraints Has Automakers Fostering Creativity
Photos courtesy of the Ford Motor Company.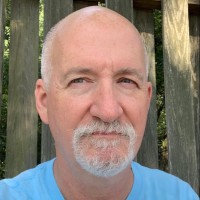 Latest posts by Matthew Keegan
(see all)