Ford lays out its EV strategy that's centered on a joint venture.
The Ford Motor Company announced this week an $11.4 billion investment it says will help the company "lead America's shift to electric vehicles." Specifically, the automaker will build a mega campus in Stanton, Tennessee, allocating $5.6 billion toward that endeavor. Further, Ford is investing the remaining funds in two battery plants it is building in Kentucky. All told, the company says the new projects will create 11,000 new jobs.
Ford's investment includes $4.3 billion in funds from SK Innovation, a Korean company that is also its battery partner. Earlier this year, the two formed a joint venture, BlueOvalSK, to advance Ford's initiative into all things electric.
Three new BlueOvalSK battery plants are planned (the third is in Tennessee). The plants will support the upcoming electric F-150 pickup truck as well as future Ford and Lincoln EV products.
"This is our moment – our biggest investment ever – to help build a better future for America," said Jim Farley, Ford president and CEO. "We are moving now to deliver breakthrough electric vehicles for the many rather than the few. It's about creating good jobs that support American families, an ultra-efficient, carbon-neutral manufacturing system, and a growing business that delivers value for communities, dealers and shareholders."
Blue Oval City
The Tennessee mega campus, dubbed Blue Oval City, will occupy 3,600 acres outside of Memphis and include the Tennessee battery plant. Notably, that's approximately six square miles dedicated to helping bring the EV F-150 to the market. Ford says that the Blue Oval City will support approximately 6,000 new jobs and advance a carbon-neutral design. Moreover, Ford says the plant will minimize landfill waste and make zero freshwater withdrawals for manufacturing processes. Indeed, Ford plans to accomplish that feat by treating and recycling water on site.
In another effort to burnish its green credentials. Ford will work with Redwood Materials to recycle batteries at the end of their lifespan. In particular, Redwood will ensure that spent lithium-ion batteries are repurposed.
Kentucky Battery Plants
As for the Kentucky portion of the plan, Ford will build twin co-located plants capable of producing up to 43 gigawatt-hours each for a total of 86 gigawatt-hours annually. Some 5,000 jobs are planned for Kentucky's BlueOval SK Battery Park.
"We thank Ford Motor Company and SK Innovation for their investment in Team Kentucky," said Kentucky Gov. Andy Beshear. "This is the single largest investment in the history of our state and this project solidifies our leadership role in the future of the automotive manufacturing industry. It will transform our economy, creating a better Kentucky, with more opportunities, for our families for generations. Our time is now. Our future is now."
Ford claims that its $7 billion investment represents the largest ever manufacturing outlay at one time by any vehicle manufacturer in the United States. It represents a slice of Ford's$30 billion-plus investment in electric vehicles through 2025. Moreover, the company says that its investment supports the company's overarching goal to form a sustainable American manufacturing environment. This includes helping Ford to step up its advance towards realizing carbon neutrality, it says is backed by science-based targets corresponding with the Paris Climate Agreement. All in all, Ford expects 40- to 50-percent of its global vehicle capacity to be fully electric by 2030.
"We are proud to be partnering with Ford as they open a new chapter in automobile history," said Dongseob Jee, president of battery business, SK Innovation. "We are excited to be taking this decisive leap together, as partners, and to bring about our common vision for a cleaner planet. Our joint venture, BlueOvalSK, will embody this spirit of collaboration. We look forward to growing our trust-based partnership by delivering on our market-leading value proposition, experience and cutting-edge expertise."
Ford Electric
Ford's move comes at it enjoys strong demand for its first-ever fully dedicate electric model, the Mustang Mach-E. And with the overwhelming demand for the electric F-150, it appears consumers are on board with its efforts.
---
See Also — The Pros and Cons of Using Electric Vehicles in Your Fleet
Photos credit the Ford Motor Company.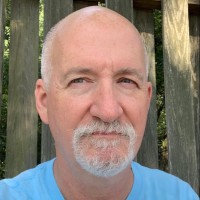 Latest posts by Matthew Keegan
(see all)