Lincoln gets another lease on life.
Ford's Lincoln brand may have some life left in it after all. Last week, Reuters reported that Ford has committed to invest at least $5 billion in Lincoln over the next several years as well as to introduce an all-new modular platform for the brand and for select Ford products. Reuters also said that its previous CEO, Alan Mulally had considered shutting Lincoln or selling it. The new boss, Mark Fields, plans to revive Lincoln and has gained the backing of Bill Ford and other board members to carry out the initiative.
Lincoln Motor Company
The Lincoln Motor Company, purchased by Ford in 1922 and championed as the company's luxury brand, has seen good times and bad times. The good times were as recently as 1998 when Lincoln held the top spot among luxury makes in the United States. Today, Lincoln sells far fewer models and is in eighth place, selling about half as many cars as its arch-rival, Cadillac.
Much of that neglect can be found in two areas: financial support and products.
Financially, the Ford Motor Company has provided $500 million or less in annual support. That amount covers all expenditures, including product development, engineering, tooling, facilities and related costs. Introducing a new platform alone typically costs at least $1 billion.
Ford, Lincoln Product Similarities
As for product, Ford has kept Lincoln's costs to a minimum by building models that are based on Ford platforms. Look at any Lincoln product and there is a corresponding Ford model. For instance, the Lincoln Navigator and Ford Expedition are similar as are the MKX crossover and the Ford Edge. Over the past few years Ford has sought some differentiation, but the Lincoln MKZ is still closely related to the Ford Fusion. One of its most recent new models, the MKC crossover, is built on the Ford Escape's platform. But at least it has its own skin and interior.
News of Ford's additional investment in Lincoln follows the brand's introduction to the Chinese market, with the first customer deliveries having already occurred this month. The United States and China will likely be Lincoln's two largest markets going forward, with Ford estimating 300,000 annual global sales by 2020, an ambitious number that would nearly triple sales within five years.
D6 Modular Platform
The modular premium platform (dubbed D6) Ford has in mind for Lincoln would produce front-, rear- and all-wheel drive vehicles. Likely, its introduction is at least five years away and that means the current model line would be revived once before any new models roll out. Reuters says that the first model would be a midsize sedan followed by a crossover. That could mean replacements for the MKZ and MKT, the latter based on the platform underpinning the Ford Flex.
In the interim, replacements for the MKX crossover and MKS sedan will arrive in early 2015 and in early 2016 respectively. A stretched wheelbase version of the MKS is in the offing too, but is slated for the Chinese market only. Message board comments from Lincoln dealers and supporters expressed dismay that the US market isn't being considered for the stretched model, underscoring what some see as continued neglect for the brand.
After all, with the Lincoln Town Car no longer produced, there is no model to fill its place. Lincoln has attempted to do so with the MKT crossover, but that effort has failed.
The Competitor Factor
That Ford wants to make good on its Lincoln revival is a step in the right direction. Whether it pulls it off is another matter, especially as its competitors continue to grow and produce the types of vehicles customers want.
---
See Also — Lincoln MKC: Luxurious, Entry-Level Crossover
Photo copyright Auto Trends Magazine. All rights reserved.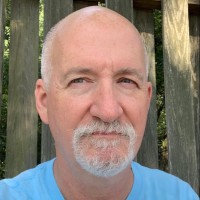 Latest posts by Matthew Keegan
(see all)