The Ford Motor Company has a certain technology that it wants potential customers to know about. Called EcoBoost, it is all about enhancing engine performance, by adding direct fuel injection, turbochargers and variable valve technology to the affected engines. The result is more power squeezed from a smaller footprint, boosting fuel economy while reducing emissions.
Widespread EcoBoost Implementation
First introduced in 2009, the EcoBoost trademark has found its way into more than 6 million new vehicles. From a 3.5-liter V-6 engine all the way down to a 1.0-liter, three-cylinder, nearly every Ford product sold today has at least one such motor in the fleet.
However, the Ford Motor Company is not satisfied that people know or even appreciate what EcoBoost does. That's why for the third consecutive year it has conducted clinics across the country — what's known as the "EcoBoost Challenge" — in a bid to allow people to drive a variety of Ford products.
This year's event, a 17-city tour, traveled through my area — Raleigh, NC — so I took up the media side of the challenge to see what it was all about. That means a handful of media were on hand the day before the public had its own chance of participating.
EcoBoost Challenge Road Show
The EcoBoost Challenge is a free event and typically located in a parking lot of a large arena. At the PNC Arena in Raleigh, Ford set up several sections for test driving and included drag racing, slalom and standard driving courses. On hand were the Fiesta ST, Focus ST, the 2.3-liter Mustang, Fusion, Transit Connect, Edge, F-150 and Expedition. A 2016 Ford Explorer, the next generation of this popular crossover utility vehicle, was present for display purposes only.
Besides permitting people to test drive the fleet, Ford demonstrated its automatic parking system, what now includes perpendicular parking assist. And for those people who may be skittish about driving a stick shift model, Ford even provided a "Shiftphobia" clinic to teach them how to get the job done.
This writer drove both the Fiesta ST and Focus ST, then got behind the wheel of a Fusion before tackling the Transit Connect. Saved for last was the Mustang, the first forced induction engine to power this pony car. That drive came just three weeks after a Mustang GT departed the media fleet. The added power was welcome, but the naturally-aspired six- or eight-cylinder engines shouldn't be easily dismissed.
Potential Conquest Sales
EcoBoost represents a significant investment, even a risk for Ford, as turbocharger reliability concerns are valid. Turbochargers sometimes prove troublesome with outright failure a possibility. Some analysts, including Consumer Reports, aren't impressed by the power or the fuel economy that such engines deliver. However, few people dismiss the low to mid rpm torque boost that such engines deliver. Furthermore, Ford has avoided the recall issues with its EcoBoost line and that's a good indicator of its reliability.
From a marketing standpoint, Ford told Auto Trends that it is satisfied with the turn out it is seeing at this year's EcoBoost Challenge, with more than 1,300 people showing up at Chicago and 750 registered in Raleigh. Of major importance is that Ford claims that 70 percent of the participants are not Ford owners, giving the company a chance to reach new customers.
Fortunately for those customers, no salespeople were on hand — contractors and Ford Motor Company were in attendance, but dealers were not included. Certainly, salespeople may yet follow up, but allowing people to get behind the wheel of a broad variety of Ford vehicles without sales pressure is too good of an opportunity for many people to pass up.
To find out where the EcoBoost Challenge is traveling, check out EcoBoostDrive.com for those details.
---
See Also — Ford Opens Order Book for 2019 Ranger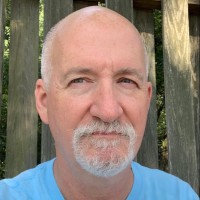 Latest posts by Matthew Keegan
(see all)