Innovative dirt detection technology is an auto industry first.
The Ford Motor Company is working to ensure that the vehicle you buy is free of nasty dirt particles. The automaker announced today that it is using dirt detection technology to identify and get rid of dirt particles smaller than a grain, what had previously been left to the human eye to detect and correct.
Dirt Detection Technology
Ford's dirt detection technology is an industry first, representing a system of high-resolution cameras to produce a 3D model for each tested vehicle. Specifically, a digital imaging system reviews more than 3,000 images taken over just 15 seconds to find dirt particles. Ford internal data reveals an 82 percent improvement in combined paint quality and customer satisfaction metrics for the surface finish within one year of ownership for its affected models.
It is a global initiative that Ford has launched in a bid to improve vehicle qualify. Plants in Spain, Canada and the United States are among those that use or will soon deploy the detection system, freeing workers to handle other tasks.
The model that has most recently benefited from Ford's dirt fighting efforts is its full-size F-Series pickup truck. Plants in Dearborn, Mich. (F-150) and in Louisville, Ky. (Super Duty), build these trucks, representing Ford's most popular product line in North America.
Dirt Detection at Work
Ford explains that its new technology "takes microscopic scans of each painted vehicle surface, and then cues final assembly operators to address repairs where necessary." Human eye examination, though helpful, cannot approach what Ford's dirt detection system can accomplish.
Varying degrees and angles of light are employed while the system scopes vehicle body paint surfaces to identify dirt in paint and find other irregular paint conditions. The high-resolution images are then "stitched together" to create a full 3D image. Lastly, each image is digitally compared to a perfect computer model. When problems are found, workers step in to polish and buff out imperfections.
You can check out a related YouTube video to see how this technology works.
"This is one of the most exciting integrations of optical science and digital technology in the automotive industry," said Tom Dougan, project manager, global paint applications at Ford. "By combining innovations in vision technology, processing speed and software, Ford continues to invent new technologies that give our customers better paint quality and surpass competitor offerings."
Ford Plants and Models
Three Ford manufacturing plants currently use dirt detection technology with three more coming online later this year and two planned for 2014. North American products beyond the F-Series that will benefit from the technology include the Ford Expedition, Escape, Taurus, Explorer, Police Interceptor, Edge, Flex, Mustang and Fusion.
---
See Also — Would You Pay $70,000 for a 2016 Ford F-150?
Photos courtesy of the Ford Motor Company.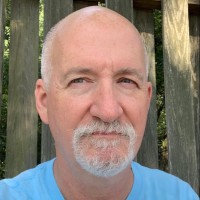 Latest posts by Matthew Keegan
(see all)