Ford's EcoBoost engine technology, which was introduced last summer in the Lincoln MKS, Ford Taurus, and Lincoln MKT, will soon expand to other vehicle lines. That original 3.5-liter V6 engine represents the first of a family of direct injection, turbocharged engines, with a 2.0-liter four-cylinder engine up next. The smaller engine will find its way under the hood of the Ford Edge, a medium-sized crossover model.
The Importance of EcoBoost
EcoBoost technology is important for a number of reasons. First of all, the technology squeezes more horsepower and torque out of a smaller engine, giving it the ability to work as efficiently as a larger motor. Secondly, the engine burns cleaner, resulting in fewer harmful emissions. Thirdly, EcoBoost is more fuel efficient, allowing drivers to enjoy the mileage benefits of a smaller engine, while receiving the power of a larger one.
The 2011 Ford Edge will make its bow at this year's Chicago Auto Show. According to The Detroit News, this model will also be the first to feature the automaker's MyFord Touch system, an arrangement which replaces most of the standard gauges, switches and knobs with full-color computer screens and sensitive-to-the-touch buttons.
---
See Also — Return of the Chevrolet Blazer
---
Mid-Cycle Refresh and More
The changes made for the Ford Edge represents a mid-cycle refresh, with the nose, hood, and windshield tweaked accordingly. But underneath the hood, the base 3.0-liter V6 will be replaced by the 2.0-liter four-cylinder (I4) EcoBoost, which offers similar power levels as the engine it replaces and with improved fuel economy. The optional 3.5-liter V6 remains; these engines will be paired with a six-speed automatic transmission.
Last month, Ford unveiled its refreshed Lincoln MKX, the luxury version of the Ford Edge. It, too, is receiving a significant mid-cycle upgrade, but Ford has not announced whether an EcoBoost engine will be made available for that model when it goes on sale later this year.
Both the Ford and the Lincoln are built at the company's Oakville Assembly Plant in Ontario, with the Edge ranked as the top-selling midsize crossover model.
Other Ford Motor News
In other news, Ford's January 2010 US car sales increased by 25 percent over January 2009, which was on the strength of its fleet sales. Retail sales were actually down for the month, but the fleet sales helped Ford record the best month-over-month improvement among the Big Six automakers. Ford also replaced Toyota as the second best-selling brand in the US as the Japanese automaker saw its sales decline in the face of a recall and sales halt.
---
See Also — Ford Edge Concept: Remote Control Parking
Photo copyright the Ford Motor Company.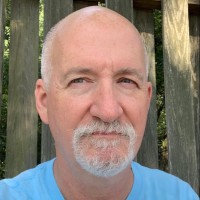 Latest posts by Matthew Keegan
(see all)