Lightning strikes the F-150 range.
Well, the Ford Motor Company has done it. After hinting about a full-electric pickup truck for several years and finally settling on a name this month, the introduction of the F-150 Lightning EV at a global news conference last night brought the hype to its zenith. If everything Ford has to say about the Lightning lives up to its expectations, we could see a rapid shift to electrified F-150s soon thereafter.
The new model is not some off-beat derivative of the current models powered by an internal combustion engine. Instead, Ford went with a common and recognizable theme to develop a wholly pleasing variant. Ford packed the new model with connected technology and imbued it with its strongest powertrain yet. Thus, the 2022 F-150 Lightning brings everything customers may want in a full-size pickup truck while promising to hold its starting price right around $40,000.
Breaking Down the F-150 Lightning
There is a lot to dissect about the electric F-150, including its style, performance, trailering capabilities, software, and price. We do know Ford plans to offer the Lightning in three consumer trims with its commercially oriented base model costing $39,974, while its mid-series XLT model starts at $52,974. Pricing for the Lariat and Platinum trims is pending. These prices do not reflect federal tax incentives nor state tax breaks. Therefore, the cost of a similarly equipped electric F-150 may come in less than a gas version.
"The F-150 Lightning is a massive moment for our Ford team. America's No. 1 auto brand is going zero emissions with America's favorite vehicle. It's quicker than a Raptor, with standard 4×4 and independent rear suspension; a power frunk, enough juice to run your house for three days, or power an awesome tailgate; and it will forever improve with over-the-air updates," said Ford President and CEO Jim Farley. "It will be built at the Rouge factory, where Henry Ford changed the world and my grandfather punched in every day. F-150 Lightning represents all that our country can do when we push for progress."
Sales of the F-150 Lightning won't begin before May 2022. Meanwhile, we do have some juicy tidbits to share, so please read on.
---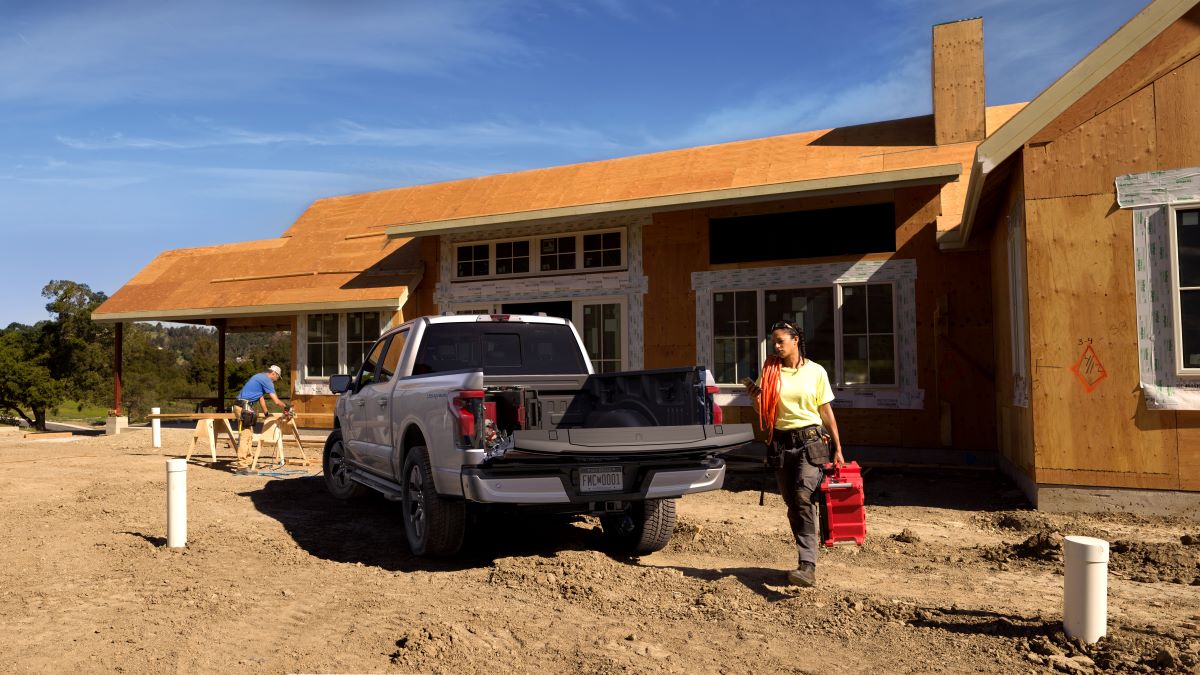 ---
Highlights of the 2022 Ford F-150 Lightning
---
A special name.
To differentiate the Lighting from other F-150 models, this one carries a dedicated sub-name, just like the Ford F-150 Raptor. But unlike the Raptor, certain trim-naming conventions will be included. For example, customers will be able to compare a Lightning XLT trim with a standard XLT trim. With tax incentives in place, the value may rest with the electric version.
Rides on a skateboard chassis.
Though similar to other F-150 models in size, what's underneath the Lighting is something entirely different. Specifically, Ford utilizes a skateboard chassis to underpin its trunk. As a result, it presents a lower load floor for ease of access to its storage area. Further, the design means the Lightning has better handling as the center of gravity is lowered.
---
Related — Tesla Cybertruck v. Ford F-150 Lightning: Illusion v. Reality
---
A SuperCrew with a short bed.
Every F-150 Lightning comes in one body style: a four-door SuperCrew with a 5.5-foot bed. Offering one choice makes sense for Ford as it must contain costs. By the way, every electric F-150 comes in four-wheel drive.
The largest display screen.
The two top trims will have the largest touch-screen display, measuring a whopping 15.5 inches. It will feature Ford's SYNC 4A infotainment system with natural voice recognition, cloud-connected navigation, and wireless access. Apple CarPlay, Android Auto, integrated Amazon Alexa, and SYNC AppLink apps are included.
---
---
A fantastic frunk.
Tesla coined the term "frunk" to describe the front trunk in its vehicles. Along with the truck bed, the F-150 Lightning features a massive storage compartment where the engine bay typically resides. Indeed, that space measures 14.1 cubic feet, which is equivalent to the space found in a midsize sedan. We think customers will love the frunk as it offers a better place to hold groceries and store equipment.
Copious amounts of power.
How well does the Lightning perform? Well, Ford says that its four-wheel-drive electric pickup truck with an independent rear suspension target 563 horsepower and 775 pound-feet of torque, supplying more power than even the Raptor. With an estimated 0-60 mph time in the 4.5-second range, it is a fast truck. Ford claims a payload rating of up to 2,000 pounds and a trailering capacity reaching 10,000 pounds. These numbers put this truck within the thick of its gas-powered versions.
Strong range and a quick charging time.
The F-150 Lightning will offer two choices based on its lithium-ion battery pack. The first one delivers a 230-mile EPA-estimated range, while the second choice should reach 300 miles. It will come equipped with an 80-amp charge station that adds 30 miles of range per hour. Thus, when connected at home, the truck should go from 15-percent power to a 100-percent charge within eight hours. Currently, there are more than 63,000 charging stations available through FordPass for the truck to connect, including 150-kilowatt DC fast charger connections for a quick connect, juice up, and go.
Your mobile battery station.
The F-150 Lightning is more than an electric pickup truck. Much more, in fact. For instance, it is the equivalent of a mobile battery station with its connectivity abilities. And this is where the Lightning's usefulness goes well beyond its on- and off-road performance to deliver a truly versatile truck. With its Pro Power Onboard panel, the truck supplies up to 2.4 kW of 120-volt AC power thanks to eight outlets – four in the frunk, two in the cabin, and another two in the truck bed.
For work teams, this means a circular saw, an air compressor, and a tool battery charger can charge simultaneously. Moreover, with the available Ford Intelligent Backup Power system, the truck can offload 9.6 kilowatts of power, keeping a home's lights on during a power outage for a few days.
---
---
Looking Ahead to the F-150 Lightning
With the Lightning a year away from arriving at Ford dealerships, the new F-150 variant is certain to garner further scrutiny as the automaker releases additional information. Ready or not, the future is electric and if the Lightning lives up to expectations, it will help make the transition smoother for millions of car-buying consumers.
---
See Also — Luxury Unleashed: Ford F-150 Limited
Photos copyright the Ford Motor Company. All rights reserved.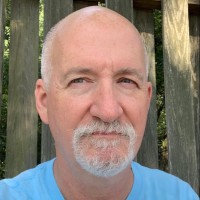 Latest posts by Matthew Keegan
(see all)