Alternative fuel choices and the 2014 Ford F-150.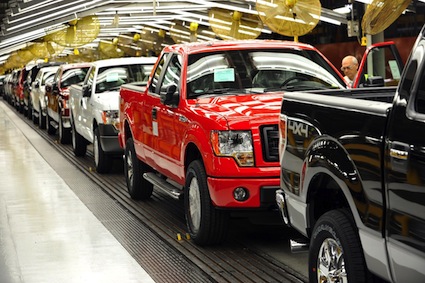 Compressed natural gas (CNG) may not be on your radar as a fuel choice, but it may soon be if you shop for a large pickup truck including the Ford F-150. The Ford Motor Company has begun producing its first CNG-capable trucks and has plans to extend that capability to other trucks and vans by summer 2014.
CNG Capability
Compressed natural gas is being widely touted as a readily available alternative to gasoline given that natural gas is procured from domestic wells unlike most crude oil. CNG is cleaner and cheaper than gasoline, but vehicles must be specially outfitted or upfitted to use this fuel. Until now, only Honda is still offering a production CNG-enabled vehicle in the Civic CNG.
This month, Ford began producing CNG-enabled versions of its F-150 pickup truck outfitted with its 3.7-liter V-6 engine. The truck can run on either compressed natural gas or liquified petroleum gas with plans to produce more than 15,000 vehicles for the 2014 model year.
CNG Upfit Package
The CNG package equips these vehicles with hardened valves, valve seats, pistons and rings, adding $315 to the factory cost of each truck. Customers will still need to work with a Ford Qualified Vehicle Modifier to supply the fuel tanks, fuel lines and special fuel injectors that these vehicles require. Ford says that upfits add another $6,000 to $9,500 to the cost depending on the truck's fuel tank capacity.
---
See Also — Ram Chassis Cab is Here and Brings With it Class-Leading Numbers
---
Although the upfits are expensive, consumers may find that state incentives can help defray those costs. Moreover, as of publication CNG fuel costs about $1.66 per gallon or half the price of crude oil based gasoline. For the company that uses 1,000 gallons of gasoline, they will spend about $3,250 per year on fuel. With CNG, that cost is closer to $1,650. Thus, the upfit investment pay back can be realized in as little as four years. Customers can located CNG stations on the CNG Now!website. You should also know that many of these stations are private and are not open to the general public.
Meeting Customer Demand
In offering CNG capable vehicles, Ford says that it is responding to customer demand. Indeed, AT&T recently purchased 650 F-350 chassis cabs with the CNG-prep option. AT&T plans to deploy as many as 15,000 alternative-fuel vehicles by the end of 2018 and is already half way toward reaching its goal.
Said Jerome Webber, AT&T vice president, global fleet operations, "Vehicles such as CNG F-350s from Ford have helped us avoid purchasing 7.7 million gallons of gasoline over the past five years while reducing our fleet's emissions."
For upfit configuration, Ford works with qualified vehicle modifiers that must meet its stringent guidelines. Customers still enjoy Ford's engine and powertrain limited warranty for five years or 60,000 miles, whichever comes first. The modifier handles the system component warranty.
---
See Also — New Ford Super Duty F-600 Unveiled
---
Extending CNG Vehicle Availability
Other Ford vehicles that will soon have CNG options include the Transit Connect van and wagon, the Transit van, wagon, cutaway and chassis cab, the E-Series van, wagon, cutaway and stripped chassis, the F-Series Super Duty pickup and F-350 chassis cab, the F-Series Super Duty chassis cab (F-450, F-550), the F-650 medium-duty truck, and the F53 and F59 stripped chassis.
Ford has not said whether it intends to extend this option to its cars and sport utility vehicles.
---
See Also — Natural Gas Vehicles and a National Energy Policy
Photo courtesy of the Ford Motor Company.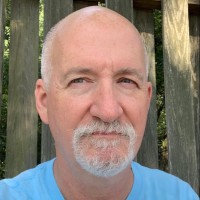 Latest posts by Matthew Keegan
(see all)