Note: This post may contain affiliate links. That means we may earn a small commission for qualifying purchases at no cost to you.
Built Ford Tough
---
The most storied name in the world of pickup trucks is the Ford F-Series, a broad line of full-sized trucks introduced by the Ford Motor Company for the 1948 model year. More than six decades later the Ford F-150 and related trucks are the best-selling trucks in America, indeed the best-selling passenger vehicle year after year.
Six Decades
A truck possessing such a heritage has quite a following, with multiple millions of these vehicles on the road all across America, Canada and Mexico. As a tribute to the truck and marking its 60th anniversary, author William G. Scheller wrote Ford F-Series: America's Pickup Truck, a Ford authorized glossy coffee table book outlining the history, purpose and prestige of this vehicle.
Scheller takes the reader back well before the F-1's release, showing Ford's earlier involvement in the pickup truck market. Indeed, it was a modified Model T pickup truck that initially performed light truck duty for farmers, retailers and other business people, the first in a string of trucks built by Ford for that purpose.
Subsequent trucks were built on Ford Model A, Model B and Model BB platforms, each one offering improvements in horsepower, suspension and payload.
Truck models built immediately after the Second World War ended resumed the styling theme dominant in 1942 when America's assembly plants were converted for war use, but by September 1947 the first of the all-new F-Series trucks were ready for the market.
Detailed Dissection
Readers will note that the author takes care to cover every model year from 1948 through 2009 with a detailed year-by-year break down of the changes made.
In earlier years, those changes were apparent in annual exterior updates involving the grille and oftentimes the tires, wheels, side trim or mirrors, color schemes, truck bed and tail fascia. These days Ford typically makes regular cabin amenity updates in addition to releasing a special new model or package offering.
The six lengthy chapters of the book cover the founding of the Ford Motor Company and then flows to cover significant periods in the history of the F-Series, usually involving a generational design change and always including accompanying full page color photography of the trucks for that era.
Ford F-Series:
America's Pickup Truck
Extra Large Hardcover
Ford Motor Company Authorized
240 Pages
Archived & Enthusiast Photographs
Extensive Model Year Features
2008 | Universe Publishing
Notable Finds
Some of my favorite finds included:
The 1948 Model
I was fascinated to learn what drove Ford to produce the F-Series in the first place and how quickly they brought this truck to the market, just two years after war production shifted once again to making cars. Immediately, customers took to the truck and have continued to exhibit strong interest year after year.
The Model Variations
Ford has always built countless variations of trucks on the F-Series theme. Today's F-150 model is joined by the F-250 and F-350 with Super Duty models in the mix.
Through the years Ford has built panel trucks, tractor-trailer trucks, dump trucks and emergency vehicles based on this platform. Ford's E-Series vans are derived from the same platform powering the F-Series trucks.
Engineering Updates
Scheller notes every change in the suspension including the introduction of twin I-beam front suspension during the 1960s and updates to voltage, steering, engines and transmissions. Pivotal for Ford was the introduction of diesel engines through its relationship with Navistar. Those engines are now built in-house.
Technological Improvements
In recent years, the F-Series has become more car-like in ride and refinement. Vinyl seating is still standard, but leather interiors, sophisticated audio systems, navigation units and Bluetooth connectivity are available.
Many customers appreciate the multiple roles of these trucks: family vehicle, workhorse and recreational model combined.
Reduced Price
There is one drawback you will want to note when considering this book: it goes through the 2009 model year. With 2011 trucks now in showrooms and offering new engines, transmissions and other amenities, more recent information would be of interest to readers.
Alas, the publisher (Universe Publishing) says that no updated version is being planned. No matter, your F-Series enthusiast will probably enjoy the book as much as I did and still am.
---
See Also – Book Review: Behind the Wheel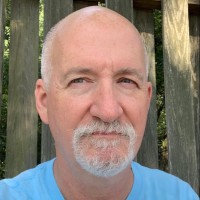 Latest posts by Matthew Keegan
(see all)