The Ford Motor Company has received thousands of complaints about the dual-clutch transmissions found in some of its models. Specifically, owners of 2011-2016 Fiesta and 2012-2016 Focus models have complained to Ford about problems, which have caused these cars to operate dangerously or break down. Ford settled one suit earlier for $35 million, but the case may be reopened and expanded significantly, with billions of dollars at stake.
Attorneys representing consumers nationwide are arguing that the DPS6 transmission found in select models is prone to "shuddering, slipping, bucking, jerking, hesitation while changing gears, premature internal wear, delays in downshifting and, in some cases, sudden or delayed acceleration." You'll find personal injury and commercial litigation specialists working on behalf of affected owners, although we recommend Ford owners visit the Public Citizen website and search for "Vargas v. Ford Motor Company" for details about the legal action.
Legal Action on Behalf of Affected Owners
So, who is affected by the lawsuit and what might the result be if the outcome favors the plaintiffs?
1. Nearly two million owners. The lawsuit filed by Public Citizen covers 1.9 million Fiesta and Focus owners whose cars were equipped with the affected six-speed dual-clutch automatic transmission. Not included are thousands of drivers who chose a manual transmission or who cars were built in the 2017 model year or later. That latter group of owners aren't covered, at least not yet.
2. Thousands of dollars are at stake. Public Citizen isn't the only one representing affected Ford owners. Attorneys familiar with California's Lemon Law have filed claims. They've also filed Auto Fraud claims and are seeking to reimburse consumers for their losses. If consumers prevail, Ford may be required to buy back the vehicles, pay for repairs, or cover related costs. Thousands of dollars in settlement money for each owner is at stake. Reports indicate that Ford's payout may top $4 billion.
Your Affected Ford Vehicle
If you are the current owner of an affected Fiesta or Focus vehicle, the following are among the problems you may encounter with them:
1. Clunking or chattering noises while shifting.
2. Vehicle rolls back on a hill while stopped.
3. Delay while shifting.
4. Shuddering or vibration while automatically shifting between gears.
5. Delayed response when accelerating.
6. Transmission gear hunting.
7. A sharp rise or fall in engine RPM when shifting.
California Lemon Law
California has one of the toughest lemon law statutes in the nation. The state "requires a vehicle manufacturer that is unable to repair a vehicle to conform to the manufacturer's express warranty after a reasonable number of repair attempts to
replace or repurchase the vehicle."
The state does not set the number on "reasonable repair attempts." However, there are guidelines for determining when a "reasonable number" of repairs have been made. California's law covers all cars, pickup trucks, vans, and utility vehicle. Also covered are the chassis, chassis cab, and drivetrain of a motorhome.
The California law extends to dealer-owned vehicles, demonstrators, vehicles purchased or leased for business use as well as for personal use. It is a wide blanket that covers vehicles throughout that model's original warranty period.
Lemon Laws by State
All 50 states have lemon laws, but there are some differences in what these laws state For instance, in some states just one or two repair visits may result in state action.
You can where you stand by visiting the Center for Auto Safety website and clicking the Lemon Law Library tab. There, you'll find out information about the Magnuson-Moss Warranty Act and federal emissions warranties. The site also offers details about secret warranties, small claim courts, and the National Motor Vehicle Title Information System.
---
See Also — Lemon Law Guidance forNew Vehicle Owners
Photo copyright Auto Trends Magazine. All rights reserved.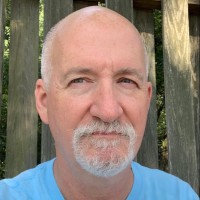 Latest posts by Matthew Keegan
(see all)