Most powerful V-6 engine in the midsize segment.
The "Lincoln Motor Company" may be Ford's premium brand, but when it comes to taking on the elite German makes, both Ford and Lincoln have Audi, Mercedes-Benz, and BMW in their sights.
2017 Ford Fusion V6 Sport
Fresh on the heels of Ford's success with the Explorer Sport, the blue oval is taking another approach to battle the Germans, this time with a sedan. That model is none other than the 2017 Ford Fusion V6 Sport, an all-wheel drive vehicle powered by a 2.7-liter, turbocharged V-6 engine making 325 horsepower and 380 foot-pounds of torque. This engine is paired with a 6-speed automatic transmission.
Ford claims the Fusion V6 Sport is the result of a few auto trends, including consumer desire to have access to a performance model without the attendant German sports car price. Starting at $33,475, the Fusion V6 Sport is priced at least $20,000 under comparably equipped Audis, BMWs, and Mercedes-Benz models.
The Fusion V6 Sport is also a response to buyer and dealer demand. Further helping matters is the success of the Explorer Sport, as one in five buyers represents conquest sales from the three German luxury marques.
Bringing the performance Fusion to the market now may prove excellent timing on Ford's part. Car sales are down sharply across the board as customers continue to shift their purchases to SUVs and pickup trucks. Nevertheless, models such as the midsize Toyota Camry and compact Honda Civic continue to sell well. Fusion sales are down 5.8 percent year to date through May 2016, but some competitors such as the Kia Optima, Chrysler 200, and the Volkswagen Passat are facing much steeper losses.
Taking on the German Elites
In the Fusion V6 Sport, Ford has identified three German models it indicates should be cross-shopped: the BMW 535i, Audi's A6 3.0T and the Mercedes-Benz E400. Ford says the Sport's torque ratings come in "stouter" than the competition. You are the judge based on the following figures.
The 2016 BMW 535i starts at $55,850 and is powered by a 3.0-liter, twin-turbo inline 6-cylinder engine making 300 horsepower and 300 foot-pounds of torque. This all-wheel-drive model has an 8-speed automatic transmission.
The 2016 Audi A6 3.0T is priced from $57,400 and is powered by a 3.0-liter, supercharged V-6 engine making 333 horsepower and 325 foot-pounds of torque. This all-wheel-drive model is also paired with an 8-speed automatic transmission.
The 2016 Mercedes-Benz E400 comes in at $65,600 and is powered by a 3.0-liter, bi-turbo V-6 engine making 329 horsepower and 354 foot-pounds of torque. This all-wheel-drive model is paired with a 7-speed automatic transmission.
Ford Fusion V6 Sport Notables
Of course, German car shoppers will make the point that the design, interiors, and quality levels of their respective sedans are a step above the Ford. Just the same, Ford may have a driving ace on its hands as the souped-up Fusion offers a computer-controlled shock absorber system – or continuously controlled damping – a standard feature typically offered in Lincoln products. The system is also designed to mitigate the effects of potholes by making them less jarring.
Ford says the Sport's all-wheel-drive system utilizes sensors to balance torque between the front and rear wheels in an effort to improve handling and traction. Standard exterior features include deeper air intakes, a unique high-gloss black mesh upper grille, 19-inch premium painted tarnished dark wheels, a rear decklid spoiler, and a quad-tip dual exhaust system.
Inside, the Sport includes push-button start, a tilt and telescopic steering wheel, power accessories, sport seats with leather seating surfaces, heated front seats, available cooled front seats, and a 9-speaker audio system. Available options include SYNC 3 telematics, zoned climate control, a heated steering wheel, and a power moonroof. Available safety features bring in adaptive cruise control, blind spot warning with lane keep assist, and inflatable rear safety belts. A rearview monitor is standard.
---
Recent News — New Arrival: Fiat 124 Spider
Photos copyright the Ford Motor Company.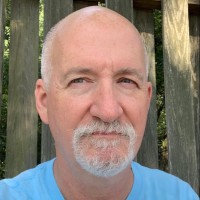 Latest posts by Matthew Keegan
(see all)