Two winning models for the Blue Oval.
The Ford Motor Company claims two best selling vehicles: its F-150 pickup truck and its compact Focus car. The former is no surprise as it has been Americas top selling pickup truck for 36 consecutive years. The latter is a best seller too, but not in the United States that distinction belongs to the Toyota Camry. Globally, however, the Ford Focus has supplanted the Toyota Corolla as the best selling vehicle in the world.
Two Winners
For 2012, Ford moved 645,316 units of its F-Series pickup trucks in the U.S. market alone. That number easily outpaced the Chevrolet Silverado. Indeed, with GMC Sierra sales included, Ford still managed to build more large trucks than GM.
On the other end of the vehicle spectrum are Fords small cars including its compact Focus line. US sales for the Ford Focus rose by 40 percent to 245,922 units, but still well behind its segment competitors: the Toyota Corolla and Honda Civic.
One Ford Policy
That the Focus is even a player is a tribute to company management that decided in 2008 to invoke a One Ford product strategy where similar vehicles are sold globally. That move brought the subcompact Fiesta to the US market followed by the European-designed Focus.
The new Focus replaced an American-designed model that was far different from the European model indeed the class leader that is taking the world by storm right now. By offering a single model across its many markets, Ford has cut costs and improved vehicle quality. North American drivers clearly have taken to the new model.
Polk Data
We don't have official figures yet proving Fords assertion that the Focus has surged past the Toyota Corolla. Ford is basing its claims on sales numbers through September 2012, pegged at 737,856 units reports AutoExpress. If that pace has held steady then nearly 1 million Focus sales would have been made globally in 2012. R.L. Polk estimates that 966,000 Toyota Corolla models were sold last year reports AOL Autos.
The Ford Motor Company is more profitable today because of its One Ford policy. Some vehicles such as the F-150 and Taurus sedan have limited appeal beyond its home market, but still help Ford round out is vehicle line. Fords strategy is working and once again the blue oval sold more than 2 million new vehicles in the US.
---
See Also — Pickup Truck Wars: Chevy Claims Mileage Edge Over Ford
Photos courtesy of the Ford Motor Company.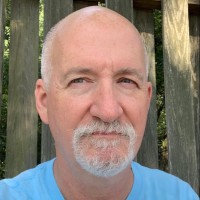 Latest posts by Matthew Keegan
(see all)