Today marks an important milestone in the history of the Lincoln Motor Company. Precisely 100 years ago, the Ford Motor Company purchased Lincoln, paying automotive engineer and inventor Henry Leland $8 million for the acquisition. Since then, Ford has grown the brand to become the luxury marque it is today.
---
---
"We are at a defining moment in our history. We look back at Lincoln's past and find inspiration for the future and, to reflect on what we have accomplished – maintaining a balance between the brand's core values and redefining our vehicle and experiences for the next generation of luxury clients," says Joy Falotico, president, Lincoln. "The timing of our 100th anniversary couldn't be more ideal as we shift to an electrified future, and I look forward to shepherding the brand into the next 100 years."
Electrification and Connected Services
As Lincoln marks its centennial, the brand is set to undergo a significant transformation as it pivots to electrification and connected services. At present, Lincoln's North American portfolio comprises four utility vehicles, including two with plug-in hybrid options. Its flagship Navigator SUV is all-new for 2022; new and updated models will arrive in 2023 and beyond.
The company recognizes the influence of Edsel Ford on Lincoln's early success. Indeed, Edsel was Lincoln's president from 1922 to 1943, who believed "Father made the most popular cars in the world; I want to make the best." Thus, he focused on design and styling, while also making personalization reasonably priced. As a result, Lincoln products became known for their precision and performance, and at an attainable price point.
---
---
Early Models
Lincoln achieved early success with two models – the 1936 Lincoln Zephyr and the 1939 Lincoln Continental. The Zephyr was the marque's first affordably priced model, which presented a sleek design and an "alligator-type" hood. Three years later, the Lincoln Continental was rolled out as a personal-use vehicle, which was credited as "an instant design classic," while launching the personal luxury car sector in America.
Nine years after Edsel's death, his son, William Clay Ford, was named manager of special product operation. In his role, Ford oversaw the engineers and designers planning the Continental's replacement, the Lincoln Continental Mark II. That model earned a reputation by some as one of the greatest cars ever developed.
Lincoln Achievements
Through the years, Lincoln has reached important milestones, covering product, engineering, technology, and market position. These highlights include:
1955: Lincoln introduces the Mark II to showrooms
1961: Lincoln debuts coach doors on its Continental. Colloquially, they are known as "suicide" doors
1977: Unified visor-mounted garage door opener debuts on Lincoln Versailles
1980: Speedometer, fuel gauge, message centers go electric, keyless entry is introduced
1987: Front-wheel drive debuts with the introduction of the 1987 Lincoln Continental.
1994: Memory recall for seat and mirror positioning introduced via a remote transmitter
1998: This was the most recent year Lincoln finished on top for luxury sales in the U.S.
2010: The Lincoln MKZ Hybrid, the brand's first electrified model, debuts
2017: The Navigator Concept debuts, featuring an all-new design and pioneering elements such as 30-way front seats.
2018: Lincoln celebrates the Continental's 80th anniversary and debuts the special edition Continental Coach Door
2018-19: Symphonic chimes recorded by Detroit Symphony Orchestra; Lincoln launches all-new Lincoln Aviator and Corsair SUVs
2021: Lincoln introduces the first locally produced sedan for the China market at Auto Guangzhou, the all-new Lincoln Zephyr, advancing the brand's design language
---
---
Looking Ahead
In recent years, Lincoln has overhauled its U.S. product line, ditching cars for the first time. Today's lineup is comprised of the full-size Navigator, the three-row midsize Aviator, the midsize two-row Nautilus, and the compact Corsair utility vehicles. Further, Lincoln returned to its traditional standard naming convention, dropping the previous MK nomenclature.
Moreover, the marque continues to build out its concierge services, supplying pick up and delivery, virtual walkarounds, and remote sales delivery. New services are being added, including a Mobile Vehicle Spa pilot in Houston that supplies clients with an accessible way to have their vehicle detailed where they want.
In China, its largest market, Lincoln enjoys unprecedented growth and sales numbers. Notably, with local production of certain models such as the Corsair, this product realized record full-year sales above 50,000 units last fall. In Fall 2021, the brand introduced the all-new Lincoln Zephyr, at the Auto Guangzhou show. The Zephyr is locally built, targeting young buyers, and claims pre-orders numbering 3,100. Connected technology is huge in China and that's the market where Lincoln Way 2.0 introduces One ID – a digital tool presenting continuous and one-step access to all the brand's digital touchpoints. Additionally, Lincoln has launched its initial Lincoln Way 2.0 Experience Center in China, described as "an immersive digital experience" for the brand's growing market.
Marking the Occasion
In celebration of its centennial, Lincoln is working with 100 stores to host events for their clients and community. Other celebratory events are planned throughout the year, as Lincoln looks back as well as forward toward a future where electrification will dominate soon enough.
---
Photos copyright the Ford Motor Company unless otherwise specified.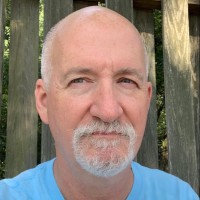 Latest posts by Matthew Keegan
(see all)