The compact pickup truck market disappeared by the mid-1990s when small models from Toyota, Nissan, and others were replaced by midsize varieties. That loss left only mid- and full-size trucks for consumer consideration as the tiniest models were locked out of the market, largely due to the infamous "Chicken Tax."
Fast forward to today and the market is dominated by large pickup trucks with six brands represented: Ford, Chevrolet, Ram, GMC, Toyota, and Nissan. In the midsize market, this cohort (Jeep replaces Ram) is joined by the Honda Ridgeline, which is the only manufacturer to offer a crossover truck or one built on a unibody car frame. The Ridgeline maintains a loyal following, although it cannot tackle the same tough off-road environments where its competitions may go.
Awaiting a Ford Maverick Pickup Truck
Soon, though, the small pickup truck market will be joined by the first of a new breed of compact models. The Ford Motor Company, which has an effective 1-2 punch in the Ford F-150/Super Duty and Ranger, plans to offer a third line of trucks, this time under the Maverick label. It has been about 50 years since we last saw a Ford Maverick, a compact car that once slotted between the subcompact Pinto and the midsize Granada. This time, though, the name will represent a pickup truck although it, too, will ride on a car-based frame.
Ford's entry most likely will beat out the Hyundai Santa Cruz, a model that has been long-rumored as well as long-delayed. Along with the Ridgeline, this potential trio could shake up the market, although the Ford is only true compact as the other two are midsize models.
Spy v. Spy
Rumors about the Maverick have strengthened this year as spy photographs revealing camouflaged models roving on Ford property. In some cases, the "trucklet" is seen near the F-150, offering a stark contrast in size to the world's best-selling pickup model. We can't share copyrighted images of the truck here, but you can find them here and here.
For comparison purposes, the Maverick is about the size of the Ford Escape. Indeed, the Maverick rides on the same crossover platform as the compact Escape and may share some, if not all of its powertrain offerings.
Engines and a Hybrid Offering?
The Escape's engine line includes a 1.5-liter three-cylinder turbocharged engine with 180 horsepower and 177 pound-feet of torque. Other engine options include a 2.0-liter four-cylinder turbocharged engine with 250 horsepower and 275 pound-feet of torque. A third engine choice, this one wrapped within a hybrid powertrain is a possibility. We expect Ford will use 10-speed automatic transmissions to send power to the wheels.
Ford's little pickup truck will feature standard front-wheel drive with available all-wheel drive. A twist-beam suspension seems likely with the front-wheel-drive version, while an independent rear suspension would mark the all-wheel-drive Maverick.
When Will We See it?
The Ford Maverick is a done deal and we expect it will arrive in U.S. showrooms this summer as a 2022 model. Ford will build its small pickup truck in Hermosillo, Mexico, which will have a positive impact on price. Indeed, although we don't think Ford will charge under $20,000 for a base model as some have theorized, we think a Maverick costing in the neighborhood of $25,000 is a strong possibility. That means a well-equipped all-wheel-drive model could cost about $30,000 and push to about $35,000 with all of its off-road capabilities included.
Ford hasn't indicated when they'll reveal the Maverick, but the wait shouldn't be much longer. After the first spy shot dropped in January and a subsequent slew rolled out in March, we expect an April press conference will showcase the new model. In any case, Auto Trends will supply all the details once that information becomes known.
---
See Also — Jim Farley Appointed Ford President and CEO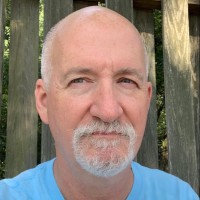 Latest posts by Matthew Keegan
(see all)