A new midsize Ford Ranger drops cover.
---
We now know what the next-generation Ford Ranger will look like and this one seems like a winner. Introduced by Ford Europe, the fifth-generation Ranger features improved exterior styling, a fresh interior, and a wide-ranging assortment of engine choices.
But the new V6 diesel planned for Europe is unlikely to make it stateside when the 2023 Ranger arrives.
The New Old Ranger
If it seems as if we just saw a new Ranger, you're partly correct. Designed and introduced by Ford Australia, the fourth-generation Ranger went on sale in 2011, the same year it was discontinued in the U.S.
Although Ford insisted for several years that the U.S. market wouldn't see a new Ranger again, the automaker reversed course. They had to as GM got back in with a pair of strong new models, while Nissan and Toyota continued with theirs. Fast forward to 2019 and a new Ranger appeared stateside, based heavily on that Australian model.
But the current Ranger just hasn't moved the needle much in a market where it should be a strong contender. Thus, when it came time to design a new one, Ford Australia made certain that American buyers were kept in mind.
That explains why the upcoming model has a beefier exterior than before, while the interior seems as if it was put together due to findings from an American focus group.
Under the Hood
In Europe, where the Ranger leads its segment, this model will not have one, nor two, but three diesel engine choices. A range-topping 3.0-liter V6 is new and is likely the same one that was available in the F-150 pickup truck for a while. That engine wasn't a game-changer for the large F Series, but it seems as if it will be an ideal fit for the Ranger.
Trouble is the U.S. market isn't likely to get the diesel V6 nor will it see the other two diesels – single and twin-turbo variants of a 2.0-liter engine. Instead, the Ranger most likely will continue with its current powertrain choice, which is a 2.3-liter turbocharged gasoline engine paired with a 10-speed automatic transmission.
If one powertrain choice sounds limiting, that's exactly the approach Nissan and Toyota take with their highly successful models. Indeed, Nissan doubled down with its current-generation model by supplying it with a naturally aspirated 3.8-liter V6 engine, just somewhat larger than the 3.5-liter V6 in the Tacoma.
But Ford will add a second powertrain, perhaps as soon as a year after the new Ranger rolls out. That one will be electrified and most likely be a plug-in hybrid electric vehicle. Though the F-150 and compact Maverick offer a standard hybrid, we believe Ford wants a PHEV to supply a model with an electric-only range.
That should allow drivers to travel at least 25 miles on electricity only. Also, the tax break favors the plug-in, perhaps making this choice too difficult to pass up.
Fresh Interior, New Tech
The 2023 Ranger will get a feature we see in the Ford Mustang Mach-E. Specifically, a tablet-sized touchscreen display. Two sizes, 10.1 and 12 inches will be available with Ford's Sync 4 infotainment system managing both.
The interface is clean and easy to use, but there is a trade-off as some of the in-cabin controls go away. Thus, off-road functions will navigate to the screen and that's a significant change for this model.
Other changes include an upper-level glove box, expanded door pockets, and a larger center console. That's standard for any updated truck, but welcome nonetheless.
As for the remaining cabin features, we'll have to wait closer to the new model's debut. Likely, the next-generation Ranger will appear at select auto shows in 2022 – we think the New York show will give us a glimpse of what's to come.
---
See Also – Trail Hopping With the New Ford Ranger
Photos copyright the Ford Motor Company.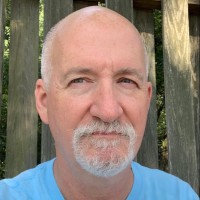 Latest posts by Matthew Keegan
(see all)