On the surface, it is a Ford and it will be built at a Ford factory in Poland, but underneath the second generation subcompact Ka will share its platform and some of its mechanicals with the Fiat 500. Rolled out in 1996, the first generation Ka is finally being replaced by an all-new model, a car that will be made available in select European markets beginning in early 2009.
Powered by a 1.2L I4 engine, the Ka is a three-door hatchback weighing about one ton. Holding four passengers, the car's main appeals are its price (about $14,000 for a base model) and high gas mileage (about 50 mpg). Optionally, buyers can choose a 1.3L diesel engine for optimum fuel economy, reportedly in the neighborhood of 60 mpg.
Both the Ka and its Fiat sibling are being built at the automaker's Tychy, Poland facility where the automaker expects to produce as many as 120,000 units annually. This is the first time the Ka is being built at Tychy, a move that has helped to create more than one thousand new jobs for area residents.
"It was three years ago that we reached agreement with Fiat to produce the new Ka here in Tychy," explained Ian Slater, vice-president communications and public affairs, Ford of Europe. "One of the strengths of this co-operation has been that both parties wanted to produce vehicles which would be very different in looks and character. I'm satisfied that in doing so, we've set up a 'win-win' opportunity for both companies."
To date, more than 1.4 million Ka models have been sold, a vehicle that has an almost cult-like following. Indeed, Ford offers what they call "ka-ligraphy" which are customized paint schemes slapped on select models in the vicinity of the vehicle's C-pillar and on the hatchback liftgate. Buyers enjoy selecting pictures of birds, flowers, and other colorful objects to personalize their Ka experience.
With the introduction of the next generation Ka, Ford has finished overhauling its European product line, a move that brought twenty new or improved vehicles to the market in 2008 alone.
Although Ford has promised to build as many as six European models in North America, the company hasn't indicated whether the Ka will be included in that set.
---
Image courtesy of Ford Motor Company.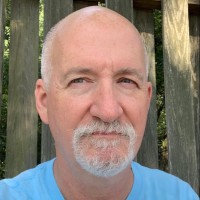 Latest posts by Matthew Keegan
(see all)