The Ford Motor Company has five hybrid models on the market, four for the Ford brand and one for its Lincoln make. As a result of its recently expanded product offerings, its share of the hybrid segment has quadrupled within the past year, with the automaker managing to snatch shares away from market leader Toyota.
Despite offering handsome models such as the Ford Fusion Hybrid, the company has been taking some heat for its mileage claims. Indeed, Ford says that the Fusion Hybrid is rated at 47 mpg, the Lincoln MKZ Hybrid at 45 mpg, and its Ford C-MAX is rated at 47 mpg, figures that the EPA initially endorsed, but has since said fails "…to comply with the appropriate testing procedures."
Disputed Ford MPG Figures
Some consumers are also not buying Ford's numbers and have called on Ford to adjust its figures. Ford's hybrid mpg battles are reminiscent of the changes Hyundai and Kia have had to make to their respective figures, acknowledging that most 2012 and 2013 models also had inflated figures. Following EPA pressure, the Korean automakers issued an apology, established a pair of dedicated websites to field consumer complaints and outlined a process to provide reimbursement to affected owners.
Ford's strategy is different from its Korean competitors as the company has not admitted wrong doing nor is it apologizing to consumers, at least not directly. Instead, the company outlined a strategy to help 2013 model year hybrid owners by offering free calibrations of the vehicle control systems in the Lincoln MKZ Hybrid, the Ford C-MAX and the Ford Fusion Hybrid. Plug-in versions of the C-Max and Fusion Hybrid are not affected.
Free Recalibrations Planned
Beginning in August, Ford will provide calibration updates to increase the maximum pure electric speed of the three hybrids from 62 mph to 85 mph. It will also optimize the use of active grille shutters in a bid to reduce aerodynamic drag under expanded driving conditions including cold weather, reduce the electric fan speed, shorten the engine warm up time by 50 percent and optimize the climate control system.
Noted Raj Nair, group vice president, Global Product Development, "Just as individual mileage can vary based on driving styles and environmental conditions, we expect fuel economy improvements will differ from customer to customer depending on individual driving habits. Customers should see the most improvement at highway speeds, during air conditioner use and operation in colder climates."
Nair also noted that Ford is in the process of expanding its electrification engineering team by 50 percent and will invest an additional $50 million in electrified product development and testing at its Dearborn centers. The company has also pledged to step up hybrid and electric vehicle development by as much as 25 percent as it seeks to respond to increased consumer demand for its products.
Pending Federal Court Lawsuit
Ford has not said that it will compensate affected owners nor has it announced plans to adjust its mileage claims. However, the automaker will have to defend itself in a Ford Hybrid class action lawsuit that will be heard at the Southern District of New York court.
As for owners of the three affected models, recall notices should be sent out in the coming weeks. You can also contact Ford directly at 800-392-3673 or by email at [email protected]. Your car dealer's service department may also have information and can schedule an upgrade as soon as a slot becomes available.
Future Hybrid Development
In related news, Ford continues to work with Toyota to develop hybrid electric systems to power fleets of large pickup trucks. Ford, along with another Toyota partner, Tesla Motors, have been working separately with the world's largest producer of hybrid electric vehicles to supply next-generation systems. Hybrid Ford F-150 and Toyota Tundra models are the likely result of that cooperation with Tesla also tapping Toyota to supply hybrid systems for future models such as the Tesla X.
---
See Also — Energized by the 2017 Ford Fusion Energi
Photos courtesy of the Ford Motor Company.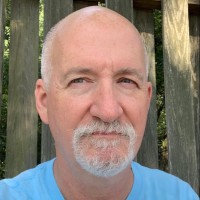 Latest posts by Matthew Keegan
(see all)