Start-stop technology is one of the newest engineering features that automakers are employing in a bid to squeeze more mpg out of every model sold. What start-stop does is to shut down the engine when idle, such as at a traffic light or at a railroad stop, then automatically restarts the engine when the driver releases the brake to step on the accelerator. When available, the technology increases city fuel economy by upwards of 10 percent.
Of more than three dozen models driven by this writer in 2013, just three were start-stop equipped: two BMW models — the M6 and 435i — and the Chevrolet Malibu. The hesitancy experienced with the manually controlled M6 was at times annoying, while the Malibu's system was virtually flawless and not intrusive. The 435i fell closer to the Malibu.
Auto Start-Stop
The Ford Motor Company announced last week that it intends to make its Auto Start-Stop system available on 70 percent of its North American vehicle lineup by 2017. The automaker's initiative is part of the company's Blueprint for Sustainability, an effort to provide "outstanding fuel economy and reduce greenhouse gas emissions from our products."
Ford's commitment to the Auto Start-Stop will be apparent in the 2014 Ford Fiesta, notably the 1.0-liter three-cylinder EcoBoost engine. That model is rated at 32 mpg in the city and 45 mpg on the highway, the latter achieving the highest fuel efficiency for a gas powered only model on the market.
With auto start-stop, the engine will shut down, but the battery will continue to power accessories and systems such as the navigation system and climate control while stopped. Ford says that the engine restarts as the driver begins to release the brake pedal, delivering fuel savings ranging from 3.5 to 10 percent. Ford says that the technology also provides a "meaningful reduction in CO2 emissions that are avoided during long idle times."
Hybrids and Europe
Start-stop technology is not new to Ford. It is popular in Europe and is also included with its standard and plug-in hybrid electric vehicles. By the end of this year, more than 500,000 global Ford vehicles sold will come with Auto Start-Stop, a technology that is also sold with the 2014 Ford Fusion equipped with a 1.5-liter EcoBoost engine.
Besides Auto Start-Stop, Ford has other fuel-saving technologies in play. Electric power-assisted steering is standard across its entire model line, delivering a 3 to 5 percent improvement in fuel economy. Its six-speed automatic transmissions are also standard throughout and improve fuel economy by 4 to 6 percent over previously used slushboxes.
Ford has also been achieving important fuel savings by deploying its trademark EcoBoost engines in 90 percent of its product line. EcoBoost combines turbocharging, direct fuel injection and variable valve lift technology to squeeze more power from a smaller engine footprint. These engines also run cleaner and burn less fuel while delivering performance equal to what its larger engines provide. For instance, a 3.5-liter V-6 EcoBoost engine used in the numerous products makes 350 horsepower and 365 foot-pounds of torque, matching or beating what previous V-8 engine delivered.
Where Else Deployed
Besides Ford and the previously mentioned BMW and Chevrolet products, start-stop technology is also included or available with the Porsche Cayenne, Mercedes-Benz C-Class, Volvo S60 Diesel, and the Audi A8 to name a few. Among mainstream brands, only Ford and Chevrolet have demonstrated a commitment to the technology, but as its use becomes more widespread, prices drop and fuel economy mandates rise, we're likely to see it universally adopted. But not all models have kill switches, including the current Malibu, representing undesirable and uncontrolled technology for some drivers.
---
Recent News Stories
Next Generation Honda Ridgeline Silhouette Teased
GM Federal Ownership Ends; Mary Barra Ascends
Center for Automotive Research Says GM, Chrysler Bailouts Benefited US Economy
Chevrolet Europe and a New GM Strategy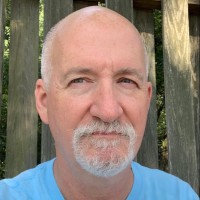 Latest posts by Matthew Keegan
(see all)