The Ford brand is sailing smoothly, bolstered by hot-selling and exciting products ranging from its burly F-Series pickup truck line down to its tiny Fiesta subcompact. Arguably, we are witnessing the best product mix in the history of the blue oval brand and with a new F-150 truck due out next year it may only get better.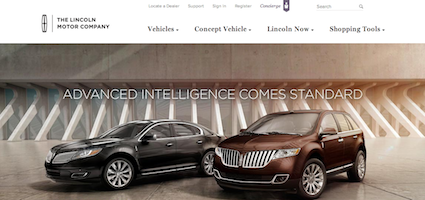 Luxury Brand Sell-Off
The Ford Motor Company's strategy with its eponymous brand has paid off, but it has come at a sacrificial price. The company had to finish selling off its premium brands including Aston Martin, Land Rover, Jaguar and Volvo, dump most of its stake in Mazda and kill its Mercury brand. Lincoln was spared, but its product mix has been less than stellar as the automaker has taken a risky and reductive approach to its premium car line.
That reductivism is evident in every product it sells: not a single model is truly unique to the Lincoln brand. Instead, customers are served up model after model that could just as easily be sold as Fords. Only those vehicles would be passed off as top-of-the-line models in Ford showrooms.
For instance, the Lincoln Navigator and Ford Expedition are twins. As are the Ford Edge and Lincoln MKX, the Ford Taurus and the Lincoln MKS, and the Ford Fusion and the Lincoln MKZ. The Lincoln MKT shares its platform with the Ford Flex, but we can give Ford some credit for differentiating these vehicles enough to note that the MKT's polarizing face has nothing on the Flex.
Same Song, Different Stanza
Last week, Reuters reported that Ford may develop new models for Lincoln, particularly in the fastest growing segments. Those segments are compact sedans and compact SUVs, two areas where the brand has yet to compete. Only the story is not new: we have been hearing Ford promising to revive Lincoln for several years now. Indeed, in Sept. 2010 Auto Trends reported that Ford had said that it would "…introduce seven all-new or substantially updated Lincoln models over the next four years."
 Lincoln Motor Company
Founded in 1917
Acquired by Ford in 1922
Sold 82,150 units (US) in 2012
US sales down 10.5 percent through May 2013
US luxury segment leader in 1998
Eighth-ranked US luxury brand
Five model lines
That isn't happening unless you count mild refreshes of the MKT and MKX and add those to the more substantial changes made to the Lincoln MKZ. The numbers game could be stretched a bit further by counting the Lincoln MKZ Hybrid separately, but who is buying that? Not Lincoln's customers, not Lincoln's competitors and certainly not this writer.
Lincoln MKC Concept
For its credit, Ford has been showing off its Lincoln MKC concept at auto shows this year, a model that shares its platform with the current Ford Escape. As the MKT is to the Ford Flex, the MKC is different enough from the Escape to warrant attention. Until you look under the hood. That's where you will discover that 1.6- and 2.0-liter EcoBoost four-cylinder engines are proposed, motors that fit well with some Ford products, but seem out of place in a Lincoln.
That's a shame because Ford has also promised that Lincoln would receive unique powertrains, engines in particular, as well as distinctive sheet metal and special interiors. We know this because Automotive News, AutoGuide.com and others reported told us so in Jan. 2011, based on comments made by Derrick Kuzak, Ford's group vice president of global product development, at Detroit's auto show.
Nearly 2 1/2 years have passed since those comments were made and there is nothing really new in sight. Or at least not a model that has been given the green light as in making the Lincoln MKC concept a production reality.
Instead, Ford apparently is taking a scaled down or reductive approach to Lincoln, hoping that customers will accept the MKZ for what it really is: a premium sedan that has no intention in competing with luxury models. Sure, the MKZ can be compared to the Lexus ES 350 as both are entry-point models for each respective brand, but at least with Lexus you get a full suite of authentic luxury models to transition to if you choose. Lincoln offers no such choice.
Is Trouble Brewing?
America's three major automakers — General Motors, the Ford Motor Company and the Chrysler Group — have taken their lumps, borrowed money or have been bailed out, and still must battle stiff global competition. Big pickup trucks and luxury vehicles are the two most significant moneymakers, the former a Detroit strong suit, the latter currently being enjoyed by GM only. Smaller Chrysler is staying solvent largely because of profitable Jeep and Ram, while Ford continues to rely heavily on its F-Series to stay competitive and profitable.
Ford, however, is worried. GM's large pickup trucks — the Chevrolet Silverado and GMC Sierra — have arrived. On the surface, these trucks offer an evolutionary update with new sheet metal, revised interiors, fresh technologies and more efficient engines. But, the models are new and will likely erode Ford's pickup truck leadership.
Cadillac continues to define itself as a true luxury brand as both the ATS and CTS are taking on everything that Europe has to deliver. The SRX is to Cadillac what the MKC should be to Lincoln, and a new Escalade is waiting in the wings. The XTS is a decent large sedan while the ELR, not likely to be a big seller, will at least bring PHEV credentials to the Cadillac line. GM sells twice as many Cadillacs as Ford does Lincoln — profitable models that are bolstering its bottom line. Add in Buick and GM sells nearly four times as many premium models as does the Ford Motor Company.
Earnings and China
Ford's overexposure in Europe is dragging down earnings and it remains well behind GM in China. Plans to introduce Lincoln to China won't happen until the second half of 2014 and the brand's receptivity may disappoint shareholders especially given its weak product line. Chinese luxury car consumers are much more sophisticated than some might think, people with deep pockets and a desire to associate themselves only with the exclusive models. Lincoln will battle against the usual players, established brands that have the credibility and product line to match. (see Lincoln Bets That China Investment Will Pay Off)
The Ford Motor Company may yet have a few aces up its sleeve, but it needs to reveal them now. Global markets are changing fast and Ford stock is still trading at less than half the $30+ share seen in the late 1990s. Paying CEO Alan Mulally $29.5 million annually may seem like a wise investment, but if Ford botches the next generation F-150 and fails to revive Lincoln, the company may find itself in a world of hurt and its rock star in retirement.
---
See Also — Lincoln MKC: Luxurious, Entry-Level Crossover
Screen shot of the Lincoln Motor Company website.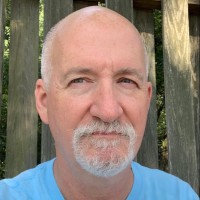 Latest posts by Matthew Keegan
(see all)