We take a look at what may become the top auto trends for 2016.
This year (2015) will go down as one for the books. Specifically, it will be a sales record breaker once the books have been closed on Jan. 4. That means on Tuesday we'll know which model was the best selling car (Toyota Camry), the best selling truck (Ford F-150), and the best selling luxury brand (BMW). Sorry for the spoilers.
Since the market bottomed out in 2009, consumers have been snapping up new vehicles, especially crossovers. Manufacturers continue to roll out new models along with the latest technologies and safety features.
If you haven't purchased a car in at least a decade you'll find a long list of included or available amenities not offered way back when. To that end, we'll look at some of the top auto trends for 2016 and the impact of such trends.
1. Car sales continue to rise.
We're due for an economic downturn, but that drop may still be more than a year away. If so, then look for US auto sales to top 18 million units in 2016, setting yet another record.
Although the Federal Reserve Bank has raised interest rates by 0.25 percent, the effect on consumers should be negligible. What is helping nearly everyone is low gas prices. As long as regular grade gasoline averages $2 per gallon or less, consumers will save hundreds of dollars per year.
2. The presidential election will become a factor.
No matter who the Democrats and Republicans serve up as their candidate, we'll have two people who will be more alike than different. A number of policy issues will be discussed and debated; creating jobs for Americans will remain a top issue.
Expect both candidates to promise the moon, even if they can barely deliver on those promises. Expect a new administration to carefully review the fuel economy standards, perhaps proposing a rollback of the 54.5 mpg mandate that nearly all manufacturers will find tough to implement by 2025. That rollback, however, won't occur before the new president takes office in January 2017.
3. Chinese-built cars will increase in numbers.
It wasn't too long ago that the thought of Chinese-built cars reaching the North American market had some people up in arms. After all, how could any manufacturer compete against a $6,800 Geely? Then again, what junk would be foisted upon consumers at such a low price point?
Well those fears are unfounded. First, no Chinese manufacturer has entered the market all by itself. Second, the cars that are imported from China are from known manufacturers. For instance, the Volvo S60 Inscription, a stretched wheelbase model, is made in China. The Chinese-made Buick Envision arrives this spring.
Although the floodgates aren't about to open, you'll see more products from different places thanks to the Trans-Pacific Partnership Free Trade Agreement (TPP), which is expected to be signed in February. You can also expect strong push-back against TPP from both sides of the political aisle.
---
See Also — It's a Wrap: 2018 in Review
---
4. Automotive lightweighting goes mainstream.
Okay, vehicle lightweighting is nothing new. Its just widely misunderstood.
A case in point — when I inquired at a recent automotive media event regarding lightweight properties for a new pickup truck, my hosts didn't seem to understand my question. That question was further clouded when a colleague quipped, "They didn't want to make it lighter because it is a heavy duty truck." Sigh.
Car manufacturers, however, get lightweighting. They're also working with elastomer manufacturers around the world to incorporate nitrile butadiene rubber in under-the-hood applications. As long as these and other materials are cost-effective, recyclable and practical, then greater adoption will continue throughout 2016 and well beyond.
5. The lurch to autonomous driving continues.
The experts tell us that autonomous driving will arrive in 2020. That means within five years we'll see the first driverless cars take to the road. That also means the beginning of the end for behind-the-wheel driving. Or does it?
No doubt, some type of autonomous driving will be in place, but with more than 250 million registered vehicles in the US, the percentage will be small, quite possibly matching the adoption rate for electric vehicles. Consumers won't give up their cars en masse for several reasons, including wanting to keep the cars they love as well as not being able to afford the attendant higher cost for autonomous vehicles.
Politically, a backlash against autonomous vehicles may emerge, especially if consumers grow weary of the intrusiveness — perceived or otherwise — that emerging technologies bring, particularly in the form of privacy. Instead of a wholesale adoption of autonomous cars, a number of safety features will be standard. We'll see adaptive cruise control, automatic braking, and lane keep assist in more models in 2016.
6. New alliances and partnerships emerge.
We're seeing more alliances emerge across the auto industry and that pace should continue in 2016. Such agreements will be forged to give manufacturers an edge wherever needed. Toyota and Mazda hooking up essentially keeps the latter in the ultra-competitive US market for the long haul while giving Toyota much needed product (Scion iA) for a low cost. Mazda will soon benefit from Toyota hybrid technology; both manufacturers will probably share Mazda's SKYACTIV technologies to some degree.
I won't predict where those alliances will emerge, but figure that any product holes will be filled by such agreements. Mitsubishi, if it is to survive in the US, must find a partner to supply a midsize sedan, share in EV development, and otherwise fill out its weak portfolio. Today's strange bedfellows may become tomorrow's partners.
7. Technologies begin to work as touted.
If you have purchased a car within the past two or three years, the telematics system may be one of your least favorite options. Consumer surveys conducted by J.D. Power have amplified that frustration, thus getting it right will give manufacturers a much-needed edge in luring on-the-fence shoppers.
Helping matters are two technology giants — Google and Apple. Both companies are vying for dashboard access with Google Android Auto and Apply CarPlay enabling ease of smartphone integration. Where manufacturers are slow to adopt either, third-party audio systems such as Pioneer and Kenwood are making units compatible with both. Thus, if you have an older car, you can enjoy that access and avoid buying a new car.
Top Auto Trends
Other top auto trends will have little to do with your car, at least directly. Most will have to do with buying a vehicle, with leasing likely to continue to grow in numbers, while long-term auto loans of up to 84 months become more common.
Of course, if any major international crisis erupts, then these predictions should be amended or tossed.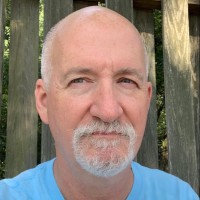 Latest posts by Matthew Keegan
(see all)