Nissan program to cover up to 25 cities in 2015.
Nissan has been having moderate success with its Leaf electric vehicle. Those sales are not approaching the 150,000 annual unit capacity that its Tennessee plant provides, but it is making progress. To date, more than 120,000 Leafs have been sold worldwide.
Since its late 2010 roll out, Nissan has been touting the Leaf's gas- and emissions-free attributes. As an owner, you not only avoid directly polluting the environment, but your days stopping by the service station for fueling are long gone. At least for this model.
No Charge to Charge
To maintain interest in EVs and to give potential buyers another reason to consider one, Nissan has introduced a "No Charge to Charge" program by providing two years of free charging in select markets. Announced this week, the Nissan initiative will give Leaf owners free charging at eligible public stations in 10 markets across the United States.
The program will involve more than 2,600 public stations including more than 200 quick chargers. Quick chargers enable Leaf owners to achieve 80 percent battery capacity in about 30 minutes, allowing drivers to extend their range without further delay. That's far better than the overnight charging the typical household outlet provides or the stepped up recharging times of the average recharging unit.
Free charging is a great way for Nissan and our charging partners to make LEAF an unbeatable value for the average American driver, said Brendan Jones, director, Nissan Electric Vehicle Sales and Infrastructure. The popularity of No Charge to Charge since our April announcement shows that public charging spurs range confidence and additional LEAF sales.
10 Markets Served
The "No Charge to Charge" program is in effect in the following US markets: Nashville, Phoenix, Houston, Washington, DC, San Francisco, San Diego, Sacramento, Dallas-Fort Worth, Seattle and Portland, Oregon. Another 15 top markets are expected to be added within the next year.
The Nissan program works with the new EZ-Charge card, a credit card type plastic card that gives Nissan Leaf owners access to five of the leading EV charging networks with just one card. That means affected owners can visit Blink, NRG eVgo, ChargePoint, AeroVironment and CarCharging locations, use the card and do so without cost.
Nissan Leaf owners can find the applicable stations by downloading a PlugShare app for Android or iOS. They can also visit EZ-Charge.com online to find eligible chargers.
2014 Nissan Leaf
The 2014 Nissan Leaf is priced from $28,980 and is available in three trim levels. For many customers, a $7,500 tax credit can be taken, effectively driving down the final price of this EV to $21,480.
Some states offer incentives as well; Nissan Leaf owners may also enjoy other perks including HOV access and local tax breaks.
Innovative Self-Cleaning Paint
In other Leaf news, Nissan is experimenting with special "self-cleaning paint" that repels water and oils. Called "Ultra-Ever Dry," the paint stops standing water and road spray from creating dirty marks on the paint surface. Currently undergoing testing in Europe, the paint works well with spray, rain, sleet, frost and standing water.
At present, Nissan has no plans to make the paint technology, composed of specially engineered superhydrophobic and oleophobic paint, as standard equipment on any of its vehicles. Instead, the automaker is considering making it a future aftermarket option. Nissan chose the Leaf for the test paint to demonstrate that the "world's cleanest car" in emissions control might someday extend that moniker to its exterior.
Recent News
GM Extends Supplier Discount to Educators
Ram Expands Product Line With ProMaster City
YTD: The Five Best Selling Midsize Models
What Diesel Service Technicians and Mechanics Earn
---
Nissan Leaf photo courtesy of Nissan North America.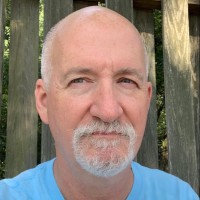 Latest posts by Matthew Keegan
(see all)