Little known Fuji Heavy Industries to assume subsidiary's well-known name.
In 1953, Fuji Heavy Industries (Fuji) was formed, a company based on five companies originally derived from the Aircraft Research Laboratory (ARL), itself founded in 1917. Subaru is the Japanese name for the Pleiades star cluster, representing the six companies related to the Nakima Aircraft Company and last in the line of successors to ARL for establishing Fuji.
A few years after Fuji was formed, Subaru as an automotive manufacturer was launched and is arguably the best known of the parent company's properties. Because few people are familiar with the Fuji name, the parent company decided to rebrand itself as Subaru Corporation, with that change coinciding with the company's centennial next year, pending shareholder approval.
Subaru 360 Minicar
Fuji underwent multiple reorganizations early on, before settling on its latest name 36 years later. In 1958, the Subaru 360 minicar was introduced, the inaugural model in its automotive operation. Other key operations include aerospace and industrial products.
Subaru's automotive business currently operates in more than 90 countries and the US market is far and away its most important one. By next year, Subaru anticipates it will crack the 1 million units per year sales mark for the first time, with more than half those sales in the US.
Boxer Engines and All-Wheel Drive
Long lauded for its safety leadership and environmental stewardship, it is Subaru's boxer engines and near universal application of all-wheel drive that sets this company apart from the rest.
The boxer design featuring horizontally opposed pistons is unusual, one also used by Porsche. Such engines mitigate vibration and have a lower to the ground center of gravity, providing improved handling as a result of the latter feature. As for all-wheel drive, all models except for the rear-wheel drive BRZ have this design, especially helpful when driving on slippery roads.
Making a Change
In a press statement discussing the pending change, Fuji said they would "continue to seek sustainable growth by offering Subaru's distinctive value of "Enjoyment and Peace of Mind" to customers worldwide, pursuant to our management philosophy of aiming to be "a compelling company with a strong market presence built upon its customer-first principle".
The name change means little to consumers, but everything to Subaru. You'd be hard-pressed to find examples of parent companies dwarfed in importance by a subsidiary. GM may also be an excellent example as its Chevrolet brand accounts for more than half its sales globally. That being said, don't expect the entire operation ever to assume the Chevrolet mantle, as there is too much brand equity in Buick, Cadillac, Opel, and some other makes to warrant such a change.
Leading-Edge Growth
Subaru's automotive division growth, especially in the US, has been remarkable. From 2011 to 2015, brand sales surged by 45 percent, a pace matched only by Fiat Chrysler and a handful of emerging Chinese brands, according to Bloomberg.
That growth comes from plants located in Gunma, Japan, and in Lafayette, Indiana, the latter currently operating at full capacity. Fuji itself is 16.5 percent owned by Toyota, will soon quit producing Camrys. That effort will enable Subaru to dedicate the plant's full 300,000 per year production capacity to meet the ever increasing demand for its product. At least for a while.
A Look Ahead
Other than the BRZ, all Subaru models are derived from one of two platforms based on either the compact Impreza or the midsize Legacy. The BRZ itself is underpinned by a Toyota platform currently utilized for the Scion FRZ and Toyota 86.
Soon, however, all future models except for the BRZ will share a common platform, allowing Subaru to enjoy significant economies of scale. In particular, all cars, crossovers, and electric vehicles will transition to the new platform beginning with the 2017 Impreza.
See Also — On the Road With a Subaru XV Crosstrek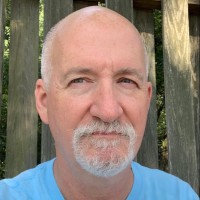 Latest posts by Matthew Keegan
(see all)