If top-down fun is your thing, then the Nissan 370Z pegs the fun-o-meter. This model, available in coupe and roadster variations, simply gets it by delivering a handsome body, a sporty interior and a powertrain that will make you and everyone else take notice. The Nissan 370Z Roadster Touring edition was a recent weekly driver, an inviting two-seater that left me alone and wanting more.
See Also – Reviewed: 2023 Nissan Z
The Z in Solid Red
It is never a good practice to assign a gender to an inanimate object such as a ship, a boat or to an airplane. And it is not too often these days that you will hear car owners calling their rides she although it is understood that many guys fall in love with their four-wheeled conveyances. Many women also adore their cars and I am talking about sports cars, not the family hauler.
The guest Z was dressed in a Solid Red finish, an entirely dangerous color for any media fleet vehicle. Its give me a ticket, officer red accentuates a robust body that has a bold face, sculptured lines, a black cloth roof and a curvaceous tail. If you're considering any of the European models (i.e., BMW Z4, Audi TT, Mercedes-Benz SLK), the Nissan 370Z comes in at the lowest price point although there are some trade-offs in noise and refinement.
Yes, you can hear the air seeping in between the cloth roof and the windows, but that is only with the top up. Get a roadster, drop the top and off you go. Outside noise intrusion is part of the convertible experience regardless of the roofs position.
The Beast Within
The 370Zs signature is the beast under the hood. That beast is a 3.7-liter V-6 engine that growls when awakened and roars the moment you step on the gas pedal. It also supplies power for several Infiniti models including the Q50, but it is tuned to deliver slightly more horsepower (332-hp at 7,000 rpm) and makes 270 foot-pounds of torque.
Credit variable valve event and lift (VVEL) technology and a back pressure reducing exhaust system with increasing the roadsters high-end performance. The dual aluminum pipes deliver a rumble when idled and a roar when pegging its redline.
You can get the Z with a six-speed manual transmission or a seven-speed automatic. The engaged driver within was initially disappointed when he discovered the automatic was present, but soon found that placing the shifter in manual mode and clicking the paddle shifters erased much of that disappointment. Unlike some other clutchless shifters, the Zs seemed optimally synchronized to control engine revs.
Joystick thrills are attained by high-revving your way through the gears, nailing 60 mph within five seconds. Youll probably still be in 3rd gear when you reach your base speed indicator threshold with much higher speeds to quickly follow when permissible.
Nissan 370Z Highlights
Among the more interesting exterior characteristics of the roadster are its boomerang headlights and similarly styled tail lamps, what enhances this models menacing look. Vertical LED daytime running lights flank the outside edges of the front fascia, while the Z badges on the sides near the front wheel wells light up when you unlock the car. Aluminum alloy wheels encased within summer tires and red brake calipers provide much eye candy.
Inside, the Z wont drop your jaw, but it does provide an overall sporting look. Across the dash is much plastic of the hardened and styled variety with chrome and plush trim elsewhere. Behind the sport steering wheel are three analog dials with the tachometer sitting right where it belongs: in the middle. On the dash itself is a three-bay cluster for engine oil temperature, voltmeter and a digital clock. That driver-tilted layout hearkens to the original Datsun 240Z design.
The Touring edition comes equipped with leather-trimmed sport seats, offering good hip, back and thigh support with power and manual adjustments plus lumbar support. The passenger seat features four-way power adjustment. In-door storage with beverage holders, a center cup holder, an eight-speaker Bose audio system, climate control, a navigation system and a rear view camera are included.
Nissan Z Roadster Delivers Thrills
View manufacturer details and pricing
On the Road
Too many damp gray days limited my top down fun, but I did manage to squeeze in one 18-mile leg with the roof down and country roads beckoning. Hold the center console switch in place for about 20 seconds and the trunk opens up to receive the roof. Take off and you get a real feel for this machine and the lively tour that it provides. The steering is precise, handling is good, but with any convertible there is a loss of body rigidity that seems even more apparent with the sport tuning package.
As tested, the 2014 Nissan 370Z Roadster Touring was priced at $51,365, pushing this model into BMW, Mercedes-Benz and Audi territory. Thats still $4,635 less than the Corvette Stingray Convertible, but well above pricing for the Chevrolet Camaro Convertible and the Ford Mustang Convertible, models that offer excellent straight line performance, a larger interior and roomier trunks.
2014 Nissan 370Z Roadster Touring
Sticker price from $45,470
Price as tested: $51,365
Seats 2 occupants
3.7-liter 24-valve V-6 engine
332 horsepower @ 7,000 rpm
270 foot-pounds of torque @ 5,200 rpm
3.76 inches bore by 3.39 inches stroke
Engine compression ratio: 11.1-to-1
Seven-speed automatic transmission
Wheelbase: 100.4 inches
Length: 167.2 inches
Width: 72.8 inches
Height: 52.2 inches
Passenger volume: 52.3 cubic feet
Storage volume: 4.2 cubic feet
Payload capacity: N/A
Towing capacity: N/A
EPA: 18 mpg city, 25 mpg hwy.
Premium grade gasoline recommended
Fuel tank: 19 gallons
Curb weight: From 3,510 pounds
Vehicle assembly: Japan
See Also — 2017 Nissan GT-R Premium: $109,990
Photos copyright Auto Trends Magazine. All rights reserved.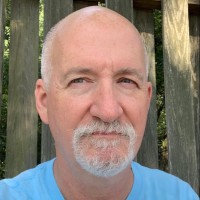 Latest posts by Matthew Keegan
(see all)