When the second generation Toyota Tundra made its debut for the 2007 model year, Toyota served notice to Ford, General Motors and Chrysler that it was serious about the large pickup truck segment. Nissan, too, was in Toyotas crosshairs as it had brought its own Titan truck to this highly competitive and lucrative market in 2004.
2014 Toyota Tundra
Well, the second-generation Tundra has soldiered on for seven years and will soon be replaced. A third-generation model is set for its February debut at the 2013 Chicago Auto Show with the new model going on sale this spring. Toyota, however, has been mum on the details with everyone including yours truly speculating about this most recent move in auto trends.
What we do know about the 2014 Toyota Tundra is that it will come in lighter than the current model. We still expect to see a host of body variations with standard, double and CrewMax cabs available. Its current lightest models easily top 4,500 pounds with select CrewMax editions topping 5,500 pounds. How Toyota will shave the excess weight is the big unknown, but making use of aluminum and composite materials might be a start.
More Powerful Engine?
Another way that Toyota may shave weight is by putting its 4.0-liter V-6 engine on steroids. At Car & Driver the thinking is that a turbocharged version of its V-6 may do for the Tundra what EcoBoost has done for the Ford F-150. We also like that Toyota may find a way of grabbing a turbo-diesel engine from Hino to give it the raw power that competing heavy duty models offer. Yes, a three-quarter ton version of the Toyota Tundra might also be in the offing.
Toyotas timing of the Tundra release comes as its top competitors push out new models of its own. The 2013 Ram 1500, for instance, has more efficient powertrain offerings. And the next generation editions of the Chevrolet Silverado and GMC Sierra go on sale this summer. Meanwhile, the Ford Atlas concept that made its debut this January at the 2013 North American International Auto Show in Detroit demonstrates that Ford intends to keep its lock on the segment. Expect a new Ford F-150 to officially debut later this year.
What About Nissan?
The only player that hasn't made or announced an update is Nissan. The Nissan Titan is running on its tenth year and is clearly showing its age. The current Titan is also limited by its lack of a standard cab, its single engine choice and an absent heavy duty model.
Nissan, like Toyota, has vowed to stay in the market. Nissan, like Ram, may soon offer a Cummins-supplied turbo-diesel engine. In any case, game on for the large pickup truck segment.
---
See Also — On the Road With the 2013 Toyota Tundra Limited 4WD
Photo courtesy of Toyota Motor Sales, U.S.A., Inc.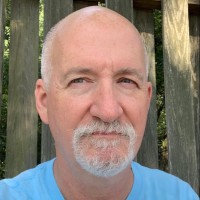 Latest posts by Matthew Keegan
(see all)