Buy a new car, especially one that requires gasoline, and you may soon find that the grade of gasoline you thought it should take is not the correct one.
Most service station pumps offer three grades of gasoline with octane ratings of 86 to 87 (regular), 89 (mid grade) and 91 to 93 for premium. The price spread between the lowest and highest grades is as much as 50 cents, making for quite a price difference if you have a gas tank of 15 to 20 gallons or more.
What grade gasoline should you use? Only what the owner's manual tells you to use. The car manufacturer is the only source for determining the right grade, what must be followed if you want to avoid engine damage and voiding your warranty.
What is Octane?
Octane indicates a fuel's ability to resist engine knock. If the octane is not high enough, then the engine will not be able to handle the heat and pressure.
When driving, this problem becomes apparent if you hear the engine pinging, rattling or knocking. Constant engine knock can damage the engine's pistons, bearings and head gaskets, causing engine damage. Are you prepared to pay thousands of dollars in repairs?
Recommended Versus Required Grades
The manufacturer's language for the octane or gasoline grade used will typically state words such as "recommended" or "required."
If a certain grade of gasoline is recommended, that means you can use whatever grade you want. A recommended higher grade gasoline may deliver slightly improved performance, but the lower grade is still safe to use.
When a certain grade is required, then you must use it. Typically, this requirement is for turbocharged or supercharged vehicles that must take premium grade gasoline as these engines operate at higher compression ratios.
Other vehicles that take a lower grade under normal circumstances may require a higher grade when towing. Again, consult your owner's manual.
Knock Protection
Cars built today are outfitted with a knock sensor, what retards ignition that causes knocking. This sensor prevents engine damage, but it also reduces performance and fuel economy slightly.
When the knock sensor fails you will know it — your car will run poorly and the check engine light will activate. Service your car immediately, do not drive it.
Fuel Considerations
Even with the lower recommended gasoline grade some drivers insist on filling their vehicles up with a higher grade, thinking that their cars will perform better. Generally, that is not the case and what you end up with is paying more at the pump than you need to.
List of Vehicles Requiring Premium Grade Gasoline
Auto Trends regularly evaluates new models, testing at least one new vehicle each week. The following is a sample list of current 2015 vehicles that require premium grade gasoline, including some that we've tested:
Acura — all models.
Audi — all models powered by gasoline engines.
BMW — all models.
Cadillac CTS — 6.2-liter V-8 engine.
Cadillac ELR
Chevrolet Camaro — 6.2- and 7.0-liter V-8 engines only.
Chevrolet Corvette
Chevrolet Volt
Chrysler 300C — equipped with 6.4-liter V-8 engine.
Dodge Challenger — equipped with V-8 engines.
Dodge Dart Aero
Ford Mustang — Equipped with 5.8-liter V-8 engine.
Honda Civic — Equipped with 2.4-liter four-cylinder engine.
Hyundai Equus
Hyundai Genesis Coupe
Hyundai Genesis Sedan —5.0-liter V-8 engine only.
Infiniti — all models except for the Q60 hybrid.
Jaguar — all models.
Lexus GS 350
Lexus GS 450h
Lexus GX 460
Lexus IS 250
Lexus IS 350
Lexus LX 570
Lexus RC 350
Lexus RX 450h
Mercedes-Benz — all models powered by gasoline engines.
Nissan 370Z
Nissan GT-R
Smart Fortwo
Subaru BRZ
Subaru Forester — with 2.0-liter engine only.
Subaru WRX — all models.
Again, this is not a complete list. Consult your owner's manual and take notice of the placard next to your gas tank filler neck.
See Also — Corvette Counterpart: 2016 Chevrolet Camaro SS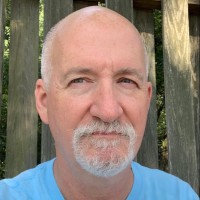 Latest posts by Matthew Keegan
(see all)