New EcoBoost engine makes the power grade.
The 2015 model year will bring yet another new engine to the Ford product line, a 2.7-liter V-6. That engine follows four-cylinder engines displacing at 1.5- and 2.3-liters, being utilized in the Ford Fusion and Lincoln MKC respectively, as well as in other models.
EcoBoost Engines
All three engines are based on Ford's proprietary EcoBoost technology, what marries direct injection, turbochargers and variable valve lift timing to produce more powerful engines on a smaller footprint. The 2.7-liter V-6 will be introduced in the 2015 Ford F-150 when it goes on sale this fall.
Last week, Ford shared some information about the new V-6, including horsepower, torque and towing details. What it did not offer were the truck's fuel economy estimates, expected to come in somewhere around 27 mpg. That would make the F-150 the most efficient gas-powered, full-size pickup truck on the market, coming in just shy of the Ram 1500 equipped with a 3.0-liter turbo diesel V-6.
Optional EcoBoost Engine
The new truck engine offers twin-turbo power and makes 325 horsepower and 375 foot-pounds of torque. Because the new truck comes in as much as 732 pounds lighter than its predecessor, thanks to vehicle light-weighting, the new engine provides similar power as found in the 2014 Ford F-150 equipped with a 5.0-liter V-8 engine. Ford says that an F-150 42 will have a maximum payload rating of 2,250 pounds and a maximum tow rating of 8,500 pounds, what Ford describes as "meeting mid-range capability needs."
Ford is not simply relying on a smaller engine and vehicle light-weighting to improve fuel mileage for 2015. It is introducing automatic start–stop technology for this pickup truck line too. Just as it is found elsewhere, the technology will shut the engine off when the vehicle comes to a stop. The moment the brake is released, the engine restarts immediately. The advantage here is in the reduction in both the amount of fuel consumed and emissions released. Ford has also designed the technology to deactivate whenever the vehicle is towing or is operating in four-wheel-drive mode.
Standard Engine
The new EcoBoost engine is not the standard engine in the 2015 Ford F–150. A normally aspirated 3.5-liter V-6 engine replaces the previous 3.7-liter V-6 used in the 2014 model. Ford says that the standard engine has a maximum payload of 1,910 pounds and a maximum tow rating of 7,600 pounds. The standard engine features twin independent variable camshaft timing along with direct acting polished mechanical buckets. Other efficiencies were realized by updating the bearing caps, the forged steel crankshaft as well as the exhaust manifolds.
"The 2015 F-150 is the most capable F-150 yet, while shedding up to 700 pounds," said Bob Fascetti, vice president, Powertrain Engineering. "These two new V6 engines – the 2.7-liter turbocharged EcoBoost and normally aspirated 3.5-liter Ti-VCT – set a new standard for Ford for capability and efficiency."
Taking on Tacoma
While Ford certainly has both Ram and Chevrolet in its crosshairs as it updates its most popular model, this truck manufacturer has also taken on a midsize truck from Toyota when releasing its numbers. Specifically, Ford noted that both its F-150 and the Toyota Tacoma offer engines displacing at the same size, namely at 2.7 liters.
Ford noted that its engine produces more than twice the horsepower, torque and towing capabilities of its smaller competitor. The Ford also has an 825-pound edge in the payload department. Essentially, Ford may be demonstrating that while it does not have a smaller truck to offer customers, it has a larger truck that sizes up well against both large and smaller competitors alike.
Best-Selling Pickup Truck
The Ford Motor Company is looking to retain its place as the best-selling pickup truck in America, a feat that is approaching 40 years running. It is making a big, some might say risky move, to go with an aluminum body truck for the new model year. But it may be just the effort Ford needs to maintain that position going forward.
---
See Also — Updated 2018 Ford F-150 Features New Gas and Diesel Engines
Photo courtesy of the Ford Motor Company.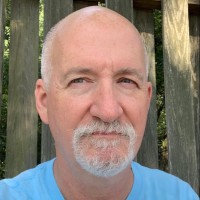 Latest posts by Matthew Keegan
(see all)