Tesla Motors got its start with the Tesla Roadster, an evocative machine produced from 2008 to 2012. Just 2,600 copies of that luscious all-electric two-seater was built, a model based on the Lotus Elise platform, but with little else in common. The Tesla Roadster had a 0-to-60 mph time of under four seconds and a price tag of $109,000.
The Tesla Roadster is gone, replaced by the Model S sedan and soon to be followed by a sport utility vehicle. Admirers of all things roadsters miss the removable soft top Tesla roof, its sensual styling and, of course, its dynamic speed. However, that unfulfilled craving may soon be satisfied by a Japanese manufacturer, GLM Co., Ltd. (Green Lord Motors), an enterprise formed in 2010 with the intention of bringing its own swank electrified roadster to the market.
In the Spotlight: GLM ZZ
You need to keep the GLM ZZ name in mind as it represents a roadster that is already in production although in very limited quantities. The Kyoto-based venture meets Japan's rigorous automobile standards and has successfully secured several rounds of funding from Japanese investors as well as from international backers in Taiwan and Saudi Arabia. Together, more than $14 million was raised in its most recent round of funding.
The bad news is that the company's chief operating officer, Tomohisa Tanaka, told Auto Trends that "…we do not plan to go into the US market at this time." Britain, the Middle East, and China will get the roadster first. Nevertheless, it is this writer's contention that North America, including the United States, will be considered once the ZZ takes hold.
Generating Synthesized Sound
The GLM ZZ came into focus last month when a US PR firm, Clyne Media, issued a press release explaining that Roland Corporation is working with GLM Co., Ltd., to develop a "driving sound generation system" for the electric sports car. Roland synthesizers are known the world over, thus the two companies are collaborating on developing a sound generation system for this normally quiet electric vehicle.
In particular, Roland plans to utilize the "…same professional synthesizer technology to produce sonically rich, studio-quality sounds." That sound will change with each driver's real-time driving experience and as the companies noted it will provide "…a one-of-a-kind driving experience that rivals anything currently on the market." In other words, this will be one electric car that won't sneak up on you.
Yes, some of you are reading this and saying "meh, not for me." Others may be glad for the sound, but wonder how artificial it is. Alas, because the project is currently under development, judgment must be reserved. At least for now.
At this point, you may be wondering if the GLM ZZ is the real deal or some carefully constructed vaporware. I thought the latter might be possible too, given the many EVs we have seen delivered or promised, but have failed to take hold. To wit: the CODA sedan. Fisker Karma. Think City. There are others, including some that were vaporized while still on the drawing board.
Supplied by Tommykaira
The GLM ZZ has its roots in Tommy Kaira (tommykaira), a specialty car tuning and automobile manufacturing company based in Kyoto, Japan. Founded in 1968, the company became renowned (at least in Japan) for modifying existing Subaru and Nissan models. For instance, in 1988 it got its hand on a Nissan Skyline R31 and modified it to become a Tommy Kaira M30. Much in the same way Shelby modifies the Ford Mustang, Tommy Kaira does the same to everything it touches.
Well into the 1990s, Tommy Kaira was satisfied with modifying preexisting models. But that soon changed when the company partnered with Britain's Leading Edge Sports Car Company to produce a car based on the in-house Tommy Kaira ZZ design. Very few models of the gas-powered car ever were produced in the UK as financial problems soon ended that deal.
Notably, the original ZZ design has been updated and more importantly a new company, GLM, expressed interest in the model, particularly its frame. That frame would soon become the platform for an electric vehicle.
GLM ZZ v. Tesla Roadster
The GLM EV features a lithium-ion battery pack, what enables this model equipped with a single-speed transmission to make 225 kilowatts or 302 horsepower and 415 newton meters (n.m.) to 306 foot-pounds of torque.
The company claims that the electric ZZ will go from 0 to 60 mph in just 3.9 seconds, a number that compares favorably to the Tesla Roadster's 3.7 second time.
There are some other important facts of note relevant to the ZZ. This model sits on a 93.3-inch wheelbase and measures 152.1 inches long by 68.3 inches wide by 44.9 inches tall. Compare that to the Tesla Roadster with a 92.6-inch wheelbase and measuring 155.1 inches long by 72.9 inches wide by 44.4 inches tall. Very close in dimensions, indeed.
ZZ Pricing and Considerations
And unlike the Tesla Roadster and its $109,000 price tag, the GLM ZZ reportedly will retail for $67,000. For the well-heeled it is a price difference that won't matter, but for people of more noble means, the ZZ may be within reach.
As for the rest of us, if GLM is able to develop a fan base, then perhaps expanding to a more "commonly priced" model could be in the works. By then, the company could very well attract the attention of some of Japan's strongest players who might consider backing the company financially.
See Also — Will NextEV Rival Tesla Motors?
Photos copyright GLM Co., Ltd. and Tommy Kaira.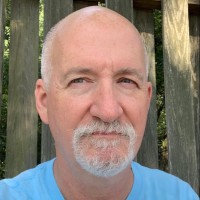 Latest posts by Matthew Keegan
(see all)