GM prepares for an EV future. But will they overtake Tesla?
---
GM has bold plans in its quest to become the top producer of electric vehicles as soon as 2025. That's the year when the automaker says it will have 30 pure electric vehicles available, including through its Cadillac, Buick, GMC, and Chevrolet brands.
It's a heady goal, especially with its current fleet of one model – the Chevrolet Bolt (or two if you count the EV and EUV separately). That number will soon double when the GMC Hummer EV pickup truck arrives in the coming weeks.
New Products, Huge Sales
But two EVs as 2022 looms with 28 more models to go is a tall order. Will GM be able to do it? And will they overtake Tesla?
Certainly, the goal is lofty. GM's ability to pull it off rests largely on the flawless execution of the first of two Hummer models. Soon thereafter, and we're talking about mere months, the 2023 Cadillac Lyriq arrives.
Both models are based on GM's scalable battery architecture, powered by the company's in-house Ultium batteries. The Chevrolet Bolt, on the other hand, is essentially yesterday's technology.
The small Chevy rides on an earlier platform and utilizes LG Chem batteries. GM plans to replace the battery modules in every Bolt it has built since the model rolled out in 2017. The automaker places the blame squarely on LG Chem.
Its Korean supplier has agreed to cover about 90 percent of the repair costs. Meanwhile, Bolt production has resumed temporarily, and recalls have begun with GM installing five new modules in the affected vehicles.
GM will continue to make the Bolt, at least for now. Add in the Hummer and Cadillac models and that's no more than four available come Spring 2022.
Reliance on China to Make a Difference
But GM's goal of 30 vehicles includes global models we won't see in the U.S. Indeed, there are several models currently built in China for that country's domestic market. One of the newest is built by the state-owned SAIC Motors, the Hong Guang Mini EV, part of a joint venture with GM.
In the second half of 2020, 112,000 units of the tiny EV were sold, which retails for the U.S. equivalent of $4,500. Notably, that sales figure puts it just behind the Tesla Model 3, the best-selling EV in China.
GM may reach its goal of 30 vehicles, largely based on what it offers in China. Even so, we know a second Cadillac crossover EV is in the works and an electric Chevrolet Silverado will follow. As for the rest of the company's EV lineup, GM hasn't shared details.
Beating Tesla Motors
Tesla Motors remains by far the largest producer of electric vehicles in the world. The company is poised for further growth when a new factory in Germany comes online in 2022.
With factories in the U.S., China, and Europe, Tesla should continue to enjoy record sales. In other words, this automaker isn't holding still – it will continue to expand capacity and release new and updated models.
For GM to catch Tesla would mean that its rival remains static and we know that won't happen. Even with the global chip shortage weighing in, Tesla reached an annual sales pace of 1 million units during the third quarter, although its real numbers will come in hundreds of thousands of units below that this year.
Even so, demand remains strong and Tesla should eclipse 1 million units perhaps in 2022, but definitely in 2023. By 2025 Tesla sales may already have doubled, staying well ahead of GM.
EV Goals
GM's goals are laudable, but not necessarily attainable. They're also assuming consumers will make the switch sooner, something that may happen in China, but not necessarily in the U.S. And with other manufacturers heavily invested, consumers will have many choices as they switch from ICE to EVs.
---
See Also – About the Electric Cadillac Celestiq
Photos copyright GM Corp. and Tesla Motors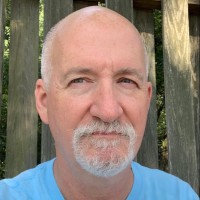 Latest posts by Matthew Keegan
(see all)