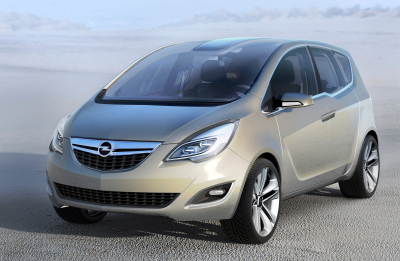 GM's Opel subsidiary has been a money loser, costing its parent company billions of dollars over the past decade. But, unlike other money losing brands, GM plans to stick with its German unit, this week announcing a 4 billion euros (US$5.2 billion) investment through 2016.
Overcoming Obstacles
GM's Board of Directors traveled to Rüsselsheim, Germany, Opel's headquarters, to announce its plans. In a symbolic act, a concrete slab from the Berlin Wall that once separated West Berlin from East Berlin was dedicated and is now on display in front of company headquarters, in a bid to encourage workers to overcome obstacles reports the New York Times.
Indeed, those obstacles have been many for a company that was founded by Adam Opel in 1862, nearly a half-century before General Motors was formed. GM bought a stake in Opel in 1929, acquiring full ownership in 1931. Much of its operation was damaged or destroyed during World War II, with car production not resumed until late in 1948.
Opel Overcapacity
Opel, marketed as Vauxhall in Britain, has cost GM about $16 billion since it began its money-losing streak in 1999. It is GM's core European brand, although Chevrolet has been making significant gains in recent years.
Opel's main problem has been overcapacity, a problem GM has been struggling to address through layoffs and at least one plant closure with another one on the way. Indeed, the company plans to close Opel's Bochun manufacturing plant at the end of 2014, two years ahead of schedule. That move may go far in resolving a key labor problem, one where "too many workers produced too few cars."
DRIVE!2022 Initiative
The Rüsselsheim meeting was previously scheduled, to give board members a hands-on look at the progress Opel has made in carrying out its DRIVE!2022 plan, a 10-year strategy to remake the brand. GM's board also met with union leaders, economists and politicians.
At a press briefing Dan Akerson, Chairman and CEO of GM, noted "GM needs a strong presence in Europe" and that, "Opel is a key to our success and enjoys its parent company's full support." That verbal support will become tangible when Opel rolls out 23 new models and 13 new powertrains through 2016. Likely, a number of those models and technologies will find a home beyond Opel's European base, perhaps underpinning future generations of the Buick Regal and the Chevrolet Cruze.
Money Makers
GM's European efforts come as the market continues to contract. Tax increases, surging unemployment and a negative business mood have hamstrung car manufacturers, with mass producers such as General Motors, Fiat S.p.A. and the Ford Motor Company, seeking to realign capacity with demand. Despite these challenges, two luxury brands — BMW and Audi — are enjoying a positive cash flow, with both makes finding new consumers abroad — especially in China and in the United States.
---
See Also — Buick Aspirations and the Opel Cascada
Photo copyright General Motors Company.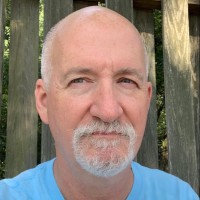 Latest posts by Matthew Keegan
(see all)