The Ford F-Series is the indisputable sales leader by model, but GM has the upper hand in overall pickup sales. Looming changes in the segment, including the dissolution of the "chicken tax" may shake up the market further.
It has been nearly four decades since the Ford F-Series assumed leadership in the large pickup truck category. Year after year, the F-Series continues to outsell its chief rival, the Chevrolet Silverado, as well as the Ram 1500/2500/3500, GMC Sierra, Toyota Tundra, and the Nissan Titan.
But Ford is not the top seller of large pickup trucks, at least not now. Indeed, the combined forces of Chevrolet and GMC have conspired to outsell Ford through the first six months of 2015. Specifically, GM has sold 376,672 Silverados and Sierras through June, while Ford has sold 357,180 F-Series (including F-150, Super Duty, and commercial trucks).
This was supposed to be the year when Ford put some distance between itself and its rivals. An all-new aluminum-bodied pickup truck hit the market and analysts expected that vehicle light weighting would give Ford an unbeatable advantage, one that consumers would embrace.
Instead, Ford is still working on getting its manufacturing plants up to full capacity. As a result, F-Series sales are down 2.4 percent year to date. Meanwhile, Chevrolet Silverado sales are up a robust 14.6 percent and the GMC Sierra is up by 8.2 percent. And that's for a pair of pickup trucks that have relied on traditional styling to win new customers.
***Please continue reading after the chart***
The large pickup category only tells part of the story about customer demand for these types of vehicles. While Ford is relying exclusively on the F-Series for pickup truck sales, GM has two brands and four model lines to serve customers.
This time last year, GM began to sell a pair of midsize pickup trucks — the Chevrolet Colorado and the GMC Canyon. Combined, these two models have added 56,592 units to the market. Ford, which discontinued its small Ranger pickup truck in 2011 for the US market, has nothing to offer North American customers. A new unibody and larger Ford Ranger is built and sold overseas, but Ford has no plans to sell it in the largest pickup truck market in the world.
GM's pickup truck advantage through the first six months of the year exceeds 76,000 units. Prior to the release of its new pickup truck lines and its recent sales surge, Ford outsold GM for several years. Now GM leads Ford in the most profitable category and also battles Toyota and Nissan for midsize truck buyers.
The rest of the pickup truck segment shows Toyota is continuing its lead in the midsize segment, even as the Chevrolet Colorado has pushed past the Nissan Frontier. Tacoma sales are up 18.2 percent and that's especially significant as Toyota readies its next generation model for release this fall.
Ram 1500/2500/3500 and chassis cab sales continue to edge up as do sales for the full-size Toyota Tundra. Nissan will release an all-new Titan pickup truck this fall, in a bid to stoke interest in a product that is woefully outdated and outmatched by the competition. With a 5.0-liter Cummins diesel in the mix, the Titan may surprise some.
Additional Changes Forthcoming?
As buyers continue to flock to pickup trucks, a number of manufacturers find themselves on the outside looking in. Honda is preparing its next generation Ridgeline, a unibody pickup truck that has been marginally successful.
But there is another factor that might bring in additional competitors and that is the coming expiration of the so-called "chicken tax," what has long placed a 25 percent tariff on imported pickup trucks. Set to expire when two new trade laws kick in, manufacturers such as Mazda, Mitsubishi and Volkswagen that once served the US market might find it easier to return. Furthermore, India's Mahindra Motors could very well renew its earlier effort to enter the market with models of its own.
Lastly, the repeal of the chicken tax could very well have Ford rethinking its Ranger strategy. With the tax removed, factories in Argentina, South Africa, and Thailand, which are currently tasked with building the global Ranger, could be tapped to supply the North American market. That move would gladden not a few Ranger fans who have since departed to competing brands.
Sales data supplied by the respective manufacturer.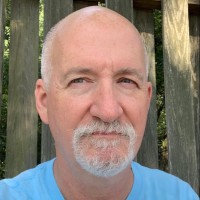 Latest posts by Matthew Keegan
(see all)