Updated May 16, 2022, to reflect EPA-estimated range, pricing, and incentives.
The Cadillac marque has gallantly served as GM's luxury label for decades, known best for its big V8 engines powering humongous sedans and SUVs. Although only one V8 models survives, the Cadillac Escalade, this brand's cachet still harnesses performance to power at least some models.
Cadillac, though, is changing. In the past few years, GM bought out more than 300 dealerships as the company begins its long transition to electrification. Those dealers that remain are investing large sums of money to support the EV push and the attendant makeover of the brand.
---
---
2023 Cadillac Lyriq EV
One of the pivotal changes for Cadillac happened this week when the company's Spring Hill, Tennessee plant started producing the 2023 Cadillac Lyriq. The Lyriq is just one of more than two dozen new GM models arriving over the coming years, fully electric vehicles at that. In this case, the Lyriq is a midsize two-row all-electric SUV with room for five. It is also Cadillac's first fully electric model with many more planned.
The Spring Hill plant was built three decades ago for GM's nascent Saturn brand. After Saturn's demise in the late 2000s, the plant was tasked to build other GM models. In fall 2020, GM committed $2 billion to overhaul the facility to support electrification. Meanwhile, Spring Hill still builds three gas-powered utility vehicles – the Cadillac XT5, Cadillac XT6, and the GMC Acadia.
Official EV Launch
On Monday, GM celebrated the brand's electric future by launching production. On hand was GM President Mark Reuss, Tennessee Gov. Bill Lee, UAW dignitaries, and other officials. In two months, GM will open the ordering books, giving the automaker ample time to prepare this model for road use.
"The Cadillac LYRIQ sets the standard for the future of Cadillac and marks another major milestone in GM's commitment to an all-electric future," said Reuss. "This is a monumental day for the entire GM team. We retooled Spring Hill Assembly with the best, most advanced technology in the world and the team worked tirelessly to complete the preparations nine months ahead of the original schedule."
Like dozens of other current and future GM EV models, the Cadillac Lyriq is underpinned by GM's Ultium Platform. That platform composes a universal EV architecture. Thus, the Lyriq employs common propulsion components such as battery cells, modules, packs, drive units, electric motors, and integrated power electronics.
Cadillac Lyriq Overview
It's a fresh look for the Lyriq, a model that introduces the brand's new design direction. That presence features a black crystal grille pressed in by vertical LED lights. A long hood, slanting roofline, and a raked rear window complete the appearance.
The interior is generously sized with room for five adults. A tech-laden cabin features a curved 33-inch LED screen along with a paucity of buttons and switches. Filling the cabin with concert-like sound is an AKG audio system with 19 speakers. Among the standout features are laser-etched patterns on the wood-over-metal ornamentation.
The Lyric's all-electric powertrain develops 340 horsepower and 325 pound-feet of torque with power transmitting to the rear wheels only. Thanks to a 12-module 100-kWh battery, the Lyriq's range is an estimated 312 miles. Further, this EV benefits from 190-kW DC fast charging. When connected, drivers will gain 76 miles of range in just 10 minutes. Even when connected to home charging, the Lyriq gains 52 miles of range each hour due to its 19.2-kW charging module.
Cadillac Lyriq Pricing
Cadillac prices the 2023 Lyriq from $62,990 for rear-wheel drive and $64,990 for all-wheel drive. Customers will have a choice of selecting complementary public charging for two years or a $1,500 credit for a home charging unit. At present, the Lyriq does not qualify for the $7,500 federal tax credit as GM's allotment has run out. That may change if Congress amends the credit to cover more vehicles.
Meanwhile, buyers should explore state-level incentives as well as home charging station credits from utility companies.
---
See Also — About the Electric Cadillac Celestiq
Photo copyright GM Corp.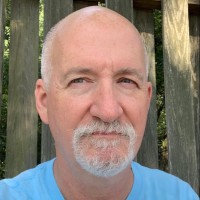 Latest posts by Matthew Keegan
(see all)