Automaker institutes a new build-shy term to describe its current production methodology.
The term "build-shy" is new, but it aptly describes one automaker's production strategy in this era of global chip shortages. GM, which is comprised of the Cadillac, Chevrolet, Buick, and GMC brands, isn't allowing a shortage of semiconductor chips to thwart its production plans. At least not for its full-size pickup trucks.
Instead, the company is manufacturing certain vehicles, then setting them to the side until the remaining parts become available.
Build-Shy Production Initiative
GM's strategy is called "build-shy" or building some of its vehicles just shy of all its parts. Specifically, instead of fully manufacturing its vehicles and sending them to dealerships, the unfinished models are set aside nearby. Currently, tens of thousands of vehicles are waiting for chips to make them fully functional.
The strategy isn't without controversy, especially for customers who are tracking their vehicles as they are built. Although aware of the chip shortage, they're frustrated to learn that their nearly complete models are sitting in parking lots weeks, if not months after rolling off the assembly line.
As one customer awaiting a new GMC Sierra pickup truck told the Detroit Free Press, "…I would love better communication through General Motors," underscoring the breakdown in customer contact since this policy began.
Global Chip Shortage
The current semiconductor chip shortage became evident last year during the height of the pandemic. Production dropped as demand continued to rise. Today, with much of the world emerging from a one-year lockdown, demand is surging. This is affecting everything from smartphones to automobiles, although it seems the auto industry is taking the biggest hit according to Fortune.
The Ford Motor Company is anticipating a huge hit to production with seven manufacturing plants impacted. The company says the shortage isn't affecting its highly anticipated and all-new Bronco SUV model that's due this summer. Still, the automaker expects production to fall by upwards of 50 percent in the second quarter. Ford's profits will suffer accordingly.
Ford has its build-shy strategy in place for its best-selling F-150 pickup truck as well as for its midsize Ford Edge crossover utility vehicle. But it has also canceled shifts at several of its plants. Other automakers, including Toyota, Honda, Stellantis, Volkswagen, BMW, and many others, are navigating through the shortage as well.
Looking Ahead
The current chip shortage may last well into 2022 as semiconductor companies scramble to expand capacity, make changes to the manufacturing process, and even open spare production to rivals.
Still, as the Wall Street Journal reports, these adjustments will only have a slight impact on the production numbers. Further, building a new plant can take years to accomplish, even with federal government support as proposed by President Biden.
Another factor impacting the industry is the ongoing China-US trade war. As Chinese companies anticipate limits to their ability to procure chips, they've been stockpiling them and thus are also contributing to the global shortage.
Furthermore, a chip manufacturing plant in Japan (Renesas), the winter freeze in Texas, and a water shortage in Taiwan (lots of water is needed to make chips) have conspired to thwart production.
Price Increases
As demand surges and manufacturers struggle to keep up, prices are rising. In turn, the cost of new vehicles will also rise, although this is a regular occurrence.
Tremendous pressure has also been exerted on the used car market as rental car companies such as Hertz and Avis snap up inventory at auction.
Dealing with their shortages of new models, the rental companies are contributing to a rise in car prices, putting tremendous pressure on consumers to find anything of value when searching used. However, the average price of a used car is about $21,000, and that's still well out of the reach for some.
---
See Also – Massive and Powerful: One Week With the 2021 GMC Sierra 2500HD
Photo copyright Auto Trends Magazine. All rights reserved.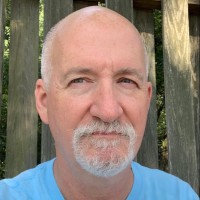 Latest posts by Matthew Keegan
(see all)