A third Duramax GM diesel becomes available.
The General Motors Company makes diesel engines under the Duramax name. Most of us are familiar with the 6.6-liter turbo-diesel V8 available with heavy-duty Chevrolet and GMC models. We may even be familiar with the 2.8-liter turbo-diesel four-cylinder engine available in smaller trucks such as the Chevrolet Colorado and GMC Canyon.
But there is a third engine, this one a 3.0-liter turbo-diesel inline-six, which has received much press lately. This particular engine is available in light-duty Chevrolet Silverado 1500 and GMC Sierra 1500 models. Importantly, it is the first time in a generation we've seen a light-duty diesel engine for these models. Thus, we'll explore certain salient points about the new engine, an option to consider when shopping these models.
7 Fast Facts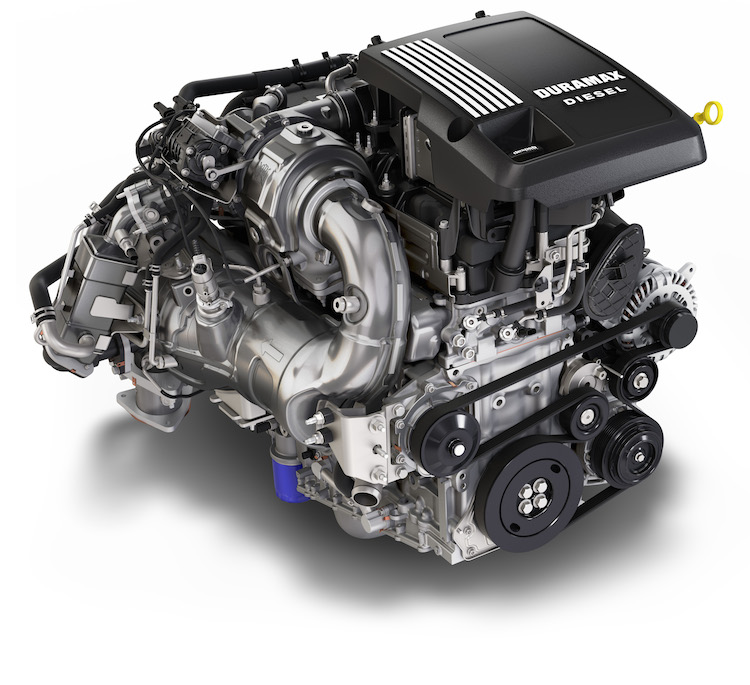 1. Delayed by one model year.
GM originally planned to release the new diesel engine late in the 2019 model year. It was the last engine on the docket for the rollout of the all-new 2019 models, but the EPA slowed things down. After a three-month delay, GM decided to release the engines for the 2020 model year. As of publication, the first models equipped with the new turbo-diesel are available.
2. A clean-sheet design.
The new Duramax diesel isn't a derivative of any other engine on the market. It is a clean-sheet design, which utilizes a lightweight aluminum engine block and cylinder head. Ceramic glow plugs ensure a quicker start on frigid days, thus an engine block heater isn't needed until temperatures reach -22 degrees F (-30 C).
3. Copious amounts of power.
Small in size, the inline-six is a powerhouse with an output of 277 horsepower and 460 pound-feet of torque. Ninety-five percent of its peak torque is reached at a very low 1,250 RM, with 100 percent sustained from 1,500 to 3,000 RPM. GM marries this engine to a 10-speed automatic transmission. Ford also utilizes a 10-speed, while Ram has an 8-speed. One further note: neither the competing Toyota Tundra, nor the Nissan Titan offers a diesel option (The Titan XD has a 5.0-liter Cummins turbo-diesel, but that engine is going away after 2019).
4. Robust payload and towing.
Choose the four-wheel-drive Chevy or GMC and you'll find maximum payload of 1,870 pounds and a top towing capability of 9,300 pounds. The truck's trailering capabilities will satisfy most needs, with the 6.2-liter gas V8 handling the rest.
5. Top-notch fuel efficiency.
Fuel economy hasn't always been a big deal in a segment that emphasizes size, payload, and towing capabilities. Indeed, gas engines typically average 15 mpg, which pales in comparison to what cars are making these days. The new engine, however, changes that as equipped two-wheel-drive models earn an EPA-estimated 22 mpg in the city and 33 mpg on the highway for a combined 27 mpg. Choose the four-wheel-drive model and these numbers are 23/29/25 mpg city/highway/combined.
6. Best in class fuel economy.
GM claims bragging rights with the new diesel, beating its top competition, namely the Ram 1500 and Ford F-150. Both manufacturers have diesels with nearly identical displacements. The two-wheel-drive 2019 Ram makes an EPA-estimated 20/27/23 mpg city/highway/combined, while the four-wheel-drive version comes in at 19/27/22 mpg. As for the 2019 F-150, its best fuel rating is 22/30/25 for two-wheel drive, while the four-wheel-drive model earns 21/28/24 mpg. It'll be interesting to track how these numbers hold up under real-world conditions.
7. No price penalty.
Shop for an efficient engine and you'll pay through the nose for it, right? This seems only logical, but happily, it isn't so. You'll still pay extra to acquire this engine, but GM assures us that you won't. Notably, the company says this about the cost: "It is priced identically to the 6.2L V-8 as a $2,495 premium over a 5.3L V-8 model or $3,890 over a 2.7L Turbo model." We like that GM is holding the line on prices.
Looking Ahead
The new turbo-diesel engine should serve as a boon for Chevrolet and GMC. Much has been made about the Chevrolet Silverado ceding its second-place sales standing to the Ram 1500 this year, but we think the new engine will serve as an important marketing catalyst. Competitively priced and efficient, we may see a spike in diesel demand across the board. The only significant downside is availability, as not all service stations carry diesel. And for those that do, diesel costs .25 to .50 more per gallon than regular gasoline, yet still costs less than premium-grade gasoline.
---
See Also — Like a Rock: 2019 Chevrolet Silverado
Photo copyright the GM Company.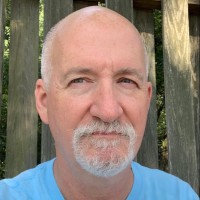 Latest posts by Matthew Keegan
(see all)