The Chevrolet Volt will soon be joined by an upscale cousin. The Cadillac ELR, a svelte coupe that is based on the Cadillac Converj concept, will go into production in late 2013. This car will be built at the Detroit-Hamtramck Assembly Plant in Michigan, a manufacturing facility that will receive a $35 million upgrade to handle production of the extended-range Cadillac ELR.
Keynote Speech
GM announced its investment at the SAE Convergence Conference in Detroit today. Mark Reuss, General Motors North America President said in his keynote address, "The ELR will be in a class by itself, further proof of our commitment to electric vehicles and advanced technology. People will instantly recognize it as a Cadillac by its distinctive, signature look and true-to-concept exterior design."
The sleek Cadillac ELR will be powered by an electric propulsion system that features a T-shaped lithium-ion battery, an electric drive unit and a four cylinder engine. That engine is expected to be different from the one used in the Chevrolet Volt. Indeed, although the two models share many of the same technologies, the bodies will be strikingly different. The ELR's interior will be unique too from the roof liner to the dashboard and down to the floor panels.
Customer Base
GM has yet to announce pricing for the ELR, but this car will seek to capture a customer base that includes current luxury car buyers as well as electric vehicle enthusiasts. Volt currently retails for about $40,000 and ELR is expected to top $60,000. Cadillac has not released production goals for this vehicle yet.
Along with the ELR, Cadillac is in the midst of its most aggressive new model line rollout ever. For the 2013 model year, both the XTS and ATS were introduced. A new version of the Escalade is up next and both the CTS and SRX will be updated soon thereafter. Its compact ATS line will most likely expand too, perhaps including coupe, convertible and wagon models to effectively compete against the BMW 3-Series.
GM is also moving Cadillac global and has tasked Robert E. Ferguson with the job of leading Cadillac. Ferguson reports directly to GM CEO Don Akerson. Cadillac is gaining sales in China and is increasing its presence in Europe. Look for GM to match Audi, BMW and Mercedes-Benz in global reach, with the ELR included in that effort.
Michigan Plant
Detroit-Hamtramck will continue as the sole operating facility for GM's extended-range electric vehicles. Along with the Cadillac ELR, the plant produces the Chevrolet Volt, the Holden Volt and the Opel Ampera, the latter vehicles exported to markets in Australia and Europe respectively.
---
See Also — Price Cut More Power for the 2016 Cadillac ELR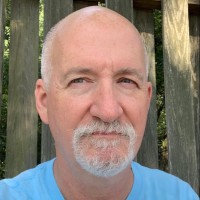 Latest posts by Matthew Keegan
(see all)