Last year, the General Motors Company and PSA Peugeot Citroën announced a global strategic alliance, but the details of that agreement were not fully made known. That is because the two car manufacturers were still examining how best to move forward in a declining European market where most of the planned collaboration would be put in place.
Brussels Meeting
At a meeting in Brussels last week, Steve Girsky, GM Vice Chairman and Philippe Varin, Chairman of the PSA Peugeot Citroën Managing Board, provided further details about the alliance. The announcement follows work completed this past December to hash out common vehicle projects, logistics and purchasing agreements that are the foundation of this alliance.
Each partner will be responsible for developing certain vehicle platforms that will be used to power future Opel/Vauxhall and Peugeot Citroën models.
Model Platforms
Peugeot Citroën will be responsible for providing the platform to underpin a future C-segment (compact) multipurpose Opel/Vauxhall vehicle and a crossover utility vehicle for the Peugeot brand. PSA will also supply the B-segment (subcompact) platform for MPVs designed for both car manufacturers. The development of such a vehicle will be handled by GM, however.
Both manufacturers will co-develop subcompact cars that will comprise a new generation of Opel/Vauxhall and Peugeot Citroën vehicles. In this instance, the cars will be built for Europe, but also sold in markets beyond the continent. The companies plan to explore ways to achieve greater collaboration in emerging markets such as in Latin America and in Russia.
Engine Collaborations
GM and PSA will also jointly develop a new generation of tiny engines, three cylinder gasoline engines that will be derived from PSA Peugeot Citroën's EB current line.
Not mentioned is the possible wider distribution of PSAs new hybrid air technology, announced last week and shared by Auto Trends. It is quite possible that PSA will want to share the costs of this project with perhaps licensing the same for future Chevrolet, Opel, Vauxhall and Holden models.
---
See Also — Peugeot Prepares for its U.S. Return
---
Joint Purchasing
Another area where the two partners will benefit from is with purchasing in Europe. The two companies have set up a joint purchasing organization that is set to begin soon. A GM executive will lead this operation initially followed by a pair of executives from each company later on. The positions of Vice President Purchasing and Deputy Vice President Purchasing will be rotated between the companies.
For GM and PSA, the alliance is something both companies want and need to succeed. GMs European operations have been costing the company dearly while PSA struggles to remain competitive in a market that has been in decline. By working together, the two companies hope that they can enjoy some mutual relief and begin to put their financial problems in their respective rear view mirrors.
---
See Also — Why No One Wants To Hook Up With Fiat Chrysler (FCA)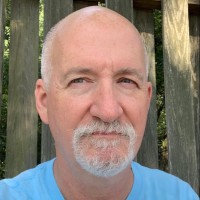 Latest posts by Matthew Keegan
(see all)