That the General Motors Company is facing a recall crisis is understood. That the number of vehicles affected have pushed past the 17 million mark in the United States and 20 million worldwide boggles the imagination. Incidentally, the domestic number is more than five times the amount of vehicles GM sells in the US each year.
The affected models cover select model year 2000 to 2014 vehicles, with only one still in production: the 2014 Chevrolet Impala Limited. That Impala is based on the previous generation model and is sold to rental fleet customers only. The other models cover GM's entire brand range and include vehicles from discontinued lines such as Saturn and Pontiac.
GM Recalls: Ignition Keys
Earlier this week GM announced that it would rework or replace the ignition keys on more than 3.16 million vehicles sold to US customers. The reason? Because the ignition switch may inadvertently move out of the "run" position and shut off. This can occur if the chain holding the key is weighted down and jarred, such as when hitting a speed bump or a pothole.
The latest recall follows one issued in February covering the Chevrolet Cobalt, the Pontiac G5, the Saturn Ion and several other small cars. As with any ignition failure event, owners of the vehicles need to know that power steering and power braking can be affected. With control of the car lost, serious accidents may take place. Several deaths have also been reported.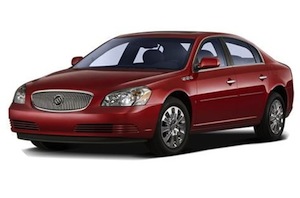 The most recent recall includes 2000 through 2005 model year Cadillac Deville sedans and 2004 through 2011 Cadillac DTS sedans. Also affected are the Buick Regal LS & GS (2004 & 2005), Buick Lacrosse (2005 through 2009) and the Buick Lucerne (2006 through 2011). Chevrolet Monte Carlo models from 2006 through 2008 and Chevrolet Impala models from 2006 through 2014 are also covered.
Recall Notification
Recall notices for these and other GM vehicles have been and are now being sent out. Repairs are paid by GM and are handled at the dealership. For discontinued models, GM will direct owners to a local GM dealer. For the February recall, GM has set up an Ignition Recall Safety Information website to guide customers. It includes a local GM dealer finder.
For the latest recall, GM says that it will "…add an insert to the ignition keys of the recalled vehicles to close the slot and leave a 46-millimeter hole through which the key ring could be attached." Even with a worn key cover the automaker will provide new keys with holes instead of slots and at no cost to customers.
GM has provided a running total of its 2014 recalls for customer review. Visit this page to find the chart.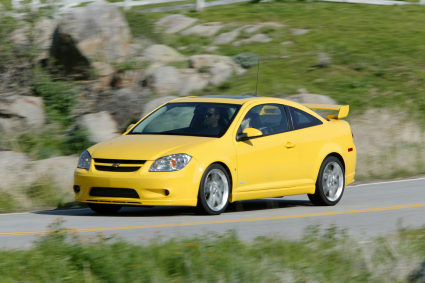 First 2014 GM Recalls
The first recall issued by GM for 2014 was announced on Jan. 13 and involved approximately 325,000 models of its 2014 Chevrolet Silverado and GMC Sierra pickup trucks. GM found that the vehicles might be prone to overheated exhaust components that could melt nearby plastic parts and cause an engine fire.
Since then, GM has announced more than 40 additional recalls, including one covering the earlier ignition switch problem for select small cars. Among its larger recalls were replacing the side impact connector for its large crossover models, a recall involving electronic power steering for some midsize models and replacing the brake lamps in certain midsize models as well. A number of recalls involved fewer than 100 vehicles, while eight involved more than 1 million vehicles.
The repairs will cost GM dearly with the company expected to take a $700 million charge in the second quarter, what follows earlier recalls that also cost the company hundreds of millions of dollars. All told, GM may be footing a bill that exceeds $2 billion with lawsuits adding to that total.

Do Not Ignore Recalls
Owners of the affected vehicles should not ignore their recall notices. The NHTSA reports that the response rate is about 70 percent which means that more than 5 million of the vehicles recalled by GM thus far this year likely will never be repaired. Ignoring certain recalls can be especially harmful as in doing so can put the driver, passengers, other drivers and pedestrians in danger.
---
Recent News
Ford Lowers MPG Rating for 6 Models, Compensates Owners
Blue Oval, Ketchup King Seek Tomato Bliss
Auto Trends: Average Age of Cars is 11.4 Years
MINI Hardtop 4 Door Drops Cover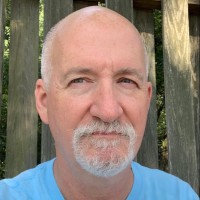 Latest posts by Matthew Keegan
(see all)