The results of the J.D. Power 2013 Initial Quality StudySM (IQS) are in and the General Motors Company has received some very good news. Of the 26 segments or categories tracked, GM landed in first place eight times. Moreover, nearly 50 percent of its vehicles finished in the top three for their respective segments.
The study also revealed that the Porsche brand has the highest quality levels across its vehicle line up. And once again the Lexus LS had the highest initial quality of all models.
Initial Quality Study
Now in its 27th year, the initial quality study was redesigned for 2013. It is now conducted online, providing improved opportunities for more thorough new car buyer feedback. The Initial Quality Study noted that most problems consumers reported was related to the vehicle's design. Design, of course, cannot be changed although if the problem is with technology, dealer staff can explain how to work a complicated navigation system, demonstrate various drive modes or make Bluetooth connectivity happen.
Still, unlike cell phones which are typically changed out every two years, most consumers are likely to keep their cars at least five years. That means a consumer that is frustrated with his automotive purchase may have to endure several years of an unhappy driving experience. That's a warning sign manufacturers need to heed and correct before follow-up studies are conducted.
David Sargent, vice president of global automotive at J.D. Power, noted that "…automakers are trying to design vehicles that appeal to a broad array of consumers, and what works for the majority may not work for all." Finding a way to deliver the technologies consumers want while making it easier to understand them is a challenge for all manufacturers. That's something the Ford Motor Company is learning as it updates its Ford MyTouch system to include the knobs and switches that it currently lacks and consumers seem to prefer. Ford, incidentally, finished with a brand score of 131 PP100, well below the 113 PP100 industry average. The score represents the number of complaints per 100 vehicles studied.
Porsche, Lexus Excel
Porsche topped all brands with a score of 80 PP100 followed by GMC at 90 and Lexus at 94. The top 10 also included Infiniti, Chevrolet, Acura, Toyota, Honda, Jaguar, Hyundai, Kia and Mercedes-Benz. The last three brands tied for the tenth spot.
Finishing last was Scion, Toyota's youth-oriented brand with a score of 161 PP100. Fiat at 154 and Mitsubishi at 148 also performed well below average.
Study Changes
With the initial quality study changed for 2013, J.D. Power noted that it cannot be compared with previous year studies. That removes a bragging point for some manufacturers, while making it difficult for others to compare year-over-year changes. Still, the updated study does make it easier for manufacturers to identify problems immediately, make corrections and offer an improved product going forward.
Immediately following the study's release, GM's Alicia Boler-Davis, vice president Global Quality and U.S. Customer Experience, issued a statement. "Nothing energizes us more than receiving the verification of quality from our customers." Boler-Davis went on to note that GM customers are buying products with innovative technologies with both the initial and long-term quality levels "they can rely on."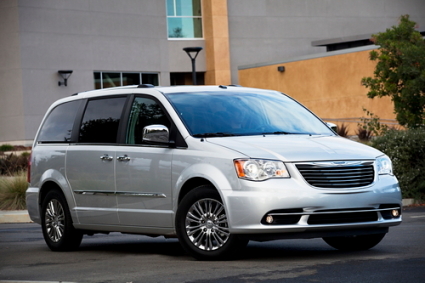 Plant Assembly Line Award
The J.D. Power initial quality study also identified the top assembly plants in the world that supply vehicles to the U.S. market. Garnering its top platinum award was the Toyota Motor Corporation — Lafayette B plant in Indiana. That plant, which produces the best-selling Toyota Camry, scored 14 PP100. Another Toyota plant in Yoshiwara, Japan, followed with a score of 18, where the Lexus LX and Toyota Land Cruiser are built.
The study also recognized GM and Honda plants in Ontario, Canada, additional plants in Japan that produce Toyota and Nissan models, and Audi and Daimler plants in Germany and South Africa.
---
See Also — Kia, Hyundai Star in 2015 J.D. Power Survey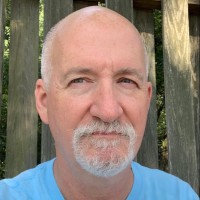 Latest posts by Matthew Keegan
(see all)