One of my chief complaints about GM's restructuring is that the automaker got rid of Pontiac in favor of keeping GMC. Not that I have anything against GMC, but when Pontiac sells more cars than Buick and GMC, and the latter only offers rebadged Chevrolet Trucks at a higher trim level, then my perplexity is raised accordingly.
Did GM get rid of the wrong brand? Couldn't they have found a way to keep Pontiac along with Buick and GMC?
Well, what is done is done: GM is now marketing four brands as it unwinds or kills off four others. Cadillac, Buick, GMC, and Chevrolet are in, while Saturn, Saab, Hummer, and Pontiac are out or soon will be.
GMC Granite Concept
But there is a concept vehicle making the rounds of the auto show circuit beginning with the 2010 North American International Auto Show (NAIAS) in Detroit, giving enthusiasts a hint of where GMC is headed as expressed in the compact Granite concept vehicle.
This vehicle, which appears ready to compete against various Scion models, the Nissan Cube, Kia Soul, and other urban utility vehicles offers a surprising, but refreshing change for the brand.
---
See Also — Merry Hamsters and the All-New 2020 Kia Soul
---
The Granite is boxy, invigorating, and unexpected, a model designed to help give GMC new meaning, by taking the brand in an important new direction. Measuring two feet shorter than any GMC now on the market, the Granite won't be mistaken for any other GM vehicle. And, if GM resists offering a similar version to Chevrolet, the Granite may be the start of something unique for GMC.
Let's hope so. Consumers have had enough of badge engineering.
"Granite was conceived as a new type of vehicle from GMC – one that could stretch people's ideas of what a GMC can be," said Lisa Hutchinson, product marketing director for GMC. "We call it an 'urban utility vehicle' and our goal was redefining what the GMC name could mean to a new generation of customers looking for both bold design and functionality."
---
See Also — The History of the Pontiac Fiero
---
Easy to Maneuver
Sitting on a 103.6-inch wheelbase, which is about the size of the current Chevrolet Cobalt, the GMC Granite is actually a foot shorter than the Chevy, allowing the car to maneuver and park with ease. Four doors which swing open French style make entering and exiting easy, thanks also to no center pillar getting in the way.
Notably, 20-inch wheels with Bridgestone tires, a sporty stance, and by incorporating chiseled features found in vehicles of this class, help distinguish the Granite. The concept features the same 1.4-liter four-cylinder engine planned for the Chevy Cruze and is paired with a six-speed automatic transmission.
I can see a manny tranny option being especially important for this vehicle.
Will GM build the GMC Granite? Perhaps. Give the car a chance to be shown at shows in Detroit, Chicago, and New York first, but if customer reaction is positive, expect GM to fast-track the Granite into production.
---
---
See Also — 8 Concept Cars That Should Have Been Built
Source: GM Corp.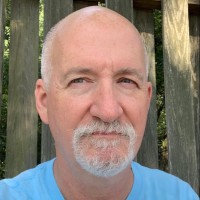 Latest posts by Matthew Keegan
(see all)