If you were looking forward to learning more about the upcoming Hummer by GMC all-electric SUV during this year's Super Bowl (congratulations, Kansas City), you might've been disappointed. The information was scarce, although the "quiet revolution" theme made its point.
What we do know is that LeBron James is now the public face of Hummer, which is a step up from his previous role as the brand ambassador for the Kia K900. The K900 has always been a Kia oddity — an oversized sedan with luxury aspirations. LeBron's influence never extended to sales success – the K900's annual sales are measured in the hundreds.
As for GMC's ad in Super Bowl LIV, it was big on hints, but not on substance. We saw only glimpses of the SUV's front fascia, with HUMMER prominently featured across the grille. But it's an emerging distinction that'll set the Hummer sub-brand apart from the rest of the GMC brand, while still offering somewhat of a connection to the original Hummer line.
Here's what we know about the new Hummer:
1. From Humvee to Hummer.
If the Hummer name evokes a connection to military-style vehicles big on girth and terrible on fuel economy, that's exactly what the brand represented in its initial phase. Derived from the American General HUMVEE vehicles that operated in Desert Storm in the early 1990s, the line eventually expanded to include smaller, yet still inefficient models. GM tried to sell Hummer in 2011 when the company reorganized following its bankruptcy, but found no takers. The brand was later dropped, along with Pontiac and Saturn.
2. Reimaging Hummer.
Rumors that GM would resurrect Hummer surfaced from time to time, likely the wishful thinking of a tight cohort of enthusiasts waxing nostalgic about the brand. Last fall, however, those rumors became more frequent and soon substantive when GM confirmed as much. By late-January, GM offered clarity on what it had in mind – a line of fully electric vehicles bearing the Hummer name. This time, however, Hummer would be utilized as a sub-brand of GMC, much in the same way EQ is the electric sub-brand of Mercedes-Benz. Say what you will, but resurrecting the Hummer line as an EV brand allows GM to distance itself from Hummer's original mission, while supplying GMC with differentiation from Chevrolet.
3. Electric Aspirations.
Like Ford, we've long known GM has been working on bringing new electric trucks and SUVs to the market. Building on its earlier success with the Chevrolet Volt PHEV and the current Chevy Bolt EV, the new electric vehicles will also allow GMC to take on upstart Rivian, Tesla's Cybertruck, and Ford itself. Electrifying smaller vehicles has worked well for manufacturers to date. Adding electric SUVs and trucks extends the revolution into new territory and may very well make EVs more commonplace in the near future.
4. Power to the People.
Electric vehicles are big on power, but achieve optimum performance quietly and without emissions. That's the crux of what the new breed of Hummer by GMC vehicles is all about. While we don't yet have much information to go on, the GMC Super Bowl advertisement says the new vehicle will have an output of 1,000 horsepower and 11,500 pound-feet of torque, as well as a 0-60 mph time of just 3 seconds. Yes, those numbers are incredible, almost impossible to fathom, and may change the game for SUV and truck shoppers. Cost, of course, will be a huge factor, but customers are already paying $50,000 or more for gas versions. Some may make the switch to an EV if the price point is reasonable and the range excellent.
5. May Introduction.
We may hear additional information about the Hummer line in the intervening weeks, but you'll have to wait until May 20, 2020, for the official reveal. We do know that GM is converting its Detroit-Hamtramck facility to build the new Hummer. In fact, this manufacturing plant is one part of a $2.5 billion investment GM is making in electric vehicles, with the first model of the new breed set to roll out in late 2021. That'll be some 18 months after the electrified Hummer is unveiled, giving us many months to consider what's coming down the pike.
Hummer by GMC
LeBron will be the spokesman for Hummer EV, but not for the entire GMC line. For GMC, the brand gets important separation from Chevrolet, something Denali and a six-trick tailgate have done thus far. That said, if consumers embrace electrification in a big way, Chevrolet, Cadillac, and Buick will likely receive similar love with perhaps a whole host of crossovers, trucks, and SUVs electrified down the line.
---
See Also — 9 Winners and Losers of 2019
Photo copyright GM Corp.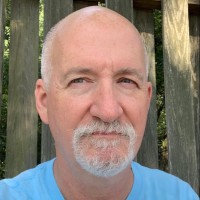 Latest posts by Matthew Keegan
(see all)