Every once in a while I hit the Mother Lode with my weekly drivers. That bonanza comes chiefly in the form of a sports car, a prized model that turns heads and snaps necks. A BMW M6, Porsche Cayman, Porsche 911 4S, Corvette Stingray and a Jaguar F-TYPE have each landed in my driveway over the past two years. But it wasn't until a Nissan GT-R arrived was I able to fully appreciate the historic significance and full-blown power of this iconic model.
Supercar Supremacy
The Nissan GT-R's reputation is well known and has earned it the "Godzilla" appellation from fans everywhere. It is a model that has been around since 2007, the spiritual successor to the Nissan Skyline GT-R. Although the Honda/Acura NSX and the Lexus LFA have both achieved super car status, only the GT-R has remained consistently in production and on everyone's performance radar.
The stateside version showed up in 2009 and immediately placed a halo over the entire Nissan range. Where US Nissan fans already knew that the brand had performance aspirations, it was only when the model finally manifested itself that those claims were clarified.
Now in its ninth model year, this high performance Nissan sport coupe has managed to stay relevant through a constant stream of improvements. From the onset, launch control has been an ever-present and a much desired feature, one that was tweaked early on to reduce transaxle stress, a potential warranty issue. Indeed, a software change fixed that problem and in the process the GT-R immediately benefited from improved acceleration.
Changes across the intervening years upped both the horsepower and torque quotients, enhanced the suspension system and upgraded the brakes, as well as the steering and tires. LED headlights and a quieter cabin followed.
2015 Nissan GT-R
The 2015 Nissan GT-R retails from $101,770 and is rated at 545 horsepower and 463 foot-pounds of torque thanks to a hand-built 3.8-liter twin turbo V-6 engine. [As a side note, Cadillac recently discussed its own power dense 3.0-liter twin turbo V-6 engine, claiming that it will be "…one of the most power-dense V-6 DOHC engines in the world, developing 133 horsepower (99 kW) per liter." That's a full 9 horsepower per liter below the Nissan twin turbo, by the way].
The Black Edition, replete with a dry carbon-fiber rear spoiler, 20-inch dark finished RAYS wheels and Black/Red Recaro front seats is priced from $111,510. From there, you would make a leap to the GT-R NISMO, a "limited availability" model priced from $149,990. Notably, that price premium raises horsepower to a jaw-dropping 600-hp, and brings in NISMO features to the suspension system as well as to the wheels.
NISMO is, by the way, an abbreviation for Nissan Motorsport International Limited. NISMO has been applied to other Nissan models, including JUKE, 370Z and soon the compact Sentra sedan. Let's just say that the touch elsewhere is comparatively light to the strong-handed, open fisted attention NISMO engineers give to the GT-R.
My test model was the base edition with a final price tag of $106,650. Besides the $285 GT-R floor mats, the other option was the $3,000 Regal Red paint scheme. Certainly, that finish "earns" its lofty price as it is embedded with 24-carat gold flakes to provide an incomparable look.
Naturally, you did not come to this article to learn how many cup holders are present or gloss over dozens of other features that typify the modern American sedan. Suffice to say, this 2+2 coupe has an almost useless back seat, although I did find it does a good job of holding my brief case in place as I navigated various circuitous routes. Further, an 8.8 cubic-foot trunk was a surprise, offering more than enough room to store luggage for an extended weekend away from home.
Beastly, Provocative Exterior
From the exterior, the Nissan GT-R offers nothing less than an imposing presence. From bumper to bumper, this model advances its muscular persona, one amplified by its large, gaping grille augmented by oversized headlamp assemblies punctuated by a lighting bolt lighting accent. The broad hood is marked by a pair of intercooler vents.
The GT-R's profile is dominated by the large wheel wells, fender vents, and skirting. Yes, the roof line falls dramatically from front to rear pillars, then eases into a raised rear deck.
Everyone (or at least the people I talked to about the GT-R) has a standout feature they like best about the exterior. Personally, its rear visage is the most enchanting as it is dominated by quad brake and turn signal lights. The rear diffuser is offset by quad exhaust finishers, easily some of the largest stock versions you will ever see.
Comfortable, Luxurious Interior
Inside, the GT-R's cabin is quite comfortable. At least for two people. Both the driver and front passenger have access to form-fitting seats that are firm, supportive and precisely what you need as you take on twisty roads at breakneck speeds.
No flat-bottomed steering wheel here — the GT-R's sporting credentials are well known — and the instrument panel is dominated by an oversized tachometer, placed directly in the center. To the left is a 220-mph gauge speedometer; to the right are three dials for parking mode, oil temperature and a gas gauge.
The center stack is your usual color display with a highly unusual performance center to display cornering, acceleration and g-force data. If you take your GT-R to the track, it keeps tabs on lap times too.
Exquisitely stitched leather door inlays, carbon-fiber and charcoal-brushed metal trim, and a smattering of other high-end, but not easily identifiable materials grace the cabin. Chances are you won't pay all that much attention to the feel of things, rather to what they do for you. And in the GT-R, that "doing" is everything when it comes to your satisfaction.
---
2015 Nissan GT-R
---
Monster Under the Hood
The signature point of this model is, of course, the powertrain. The twin-turbo engine is paired with a dual-clutch six-speed automatic transmission, what can be operated in manual mode. Kudos again to Nissan for placing the paddle shifters on the steering column and not on the wheel itself. I don't know why most other manufacturers have yet to get this point, a highly sensible way to promote engaged driving.
Sadly, there is no manual transmission offered with the GT-R. But I must admit that I didn't miss it. If reaching your performance thresholds are important to you, then only the automatic can get you there faster.
Nissan places the start/stop button in the console located between the front seats. It is a bright red button, aptly colored to amplify the "hotness" of this model. Put your foot on the brake, press the button and Godzilla awakens. His moan is subdued and stays that way throughout the drive — I take it that Nissan didn't amplify the exhaust system to create false notes — it sounds authentic and without the attendant back burst drama.
The Nissan GT-R wants to go fast and around town this sport coupe seems as if has been restrained, with tightened steering and wheels that plod along. Once you get to highway speeds, the beast within emerges and is ready to play.
And play you will: the GT-R makes even the novice driver look like a professional, with its balanced all-wheel drive system, adjustable suspension with Bilstein dampers and ultra-nimble steering making it all seem like child's play. The engine booms and delivers copious amounts of power on demand, with turbo lag virtually indiscernible. And that's good, because with a 0-to-60 mph rating of under three seconds, this potent beast has Gigan and Megalon eating his dust.
From Local Driving to Oblivion
To get the full benefit of the Nissan GT-R, track time is a necessity. I cannot underscore this point enough — even if you have access to a long stretch of un-policed roadways, you're not able to fully appreciate everything that this car can do. Nevertheless, even in short spurts Godzilla displays much of its renowned power and does so with little effort. Clearly, the GT-R was the quickest car I have ever driven.
As for Godzilla's future, we have heard rumblings about a next generation model, including a possible mid-engine replacement with seating for two. We are not likely to see that model before 2018, but in whatever permutation it takes, the GT-R's reputation demands nothing short of Nissan's finest effort.
---
2015 Nissan GT-R
Sticker price from $101,770
Price as tested: $106,650
Seats 4 occupants
3.8-liter 24-valve Twin Turbo V-6 gasoline engine
545 horsepower @ 6,400 rpm
463 foot-pounds of torque @ 3,200 to 5,800 rpm
3.74 inches bore by 3.46 inches stroke
Engine compression ratio: 10-to-1
6-speed automatic transmission
Wheelbase: 109.4 inches
Length: 183.8 inches
Width: 74.6 inches
Height: 53.9 inches
Passenger volume: 79 cubic feet
Storage volume: 8.8 cubic feet
Towing capacity: N/A
EPA: 16 mpg city, 23 mpg highway
Premium grade gasoline
Fuel tank: 19.5 gallons
Curb weight: From 3,851 pounds
IIHS safety rating: NR
Limited vehicle warranty: 3 years/36,000 miles
Powertrain warranty: 5 years/60,000 miles
Corrosion warranty: 5 years/unlimited miles
Vehicle assembly: Kaminokawa, Tochigi Japan
---
Nissan GT-R photos copyright Auto Trends Magazine.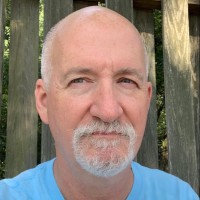 Latest posts by Matthew Keegan
(see all)