Electrified Cadillac is provocative and swank.
You may have heard the narrative: the Cadillac ELR is an overpriced Chevrolet Volt, GM's attempt to put one over on the masses.
True, the ELR is based on the Volt's platform, but the similarities end there. In the Cadillac ELR you have a vehicle that is beautifully styled from its elegant and sporty exterior to its artistically crafted interior. It is also a coupe that will undoubtedly have a small take rate, and is priced from $75,000 with the test drive model costing $82,135.
And that small take rate suits GM fine. Indeed, if 5,000 people snap up the Cadillac ELR for the year, GM says that it will be pleased. Because the ELR is not meant to appeal to anyone but a small segment of the driving populace, people that value a fuel-efficient, clean driving and technologically advanced luxury coupe.
Converj Concept to ELR Reality
The Cadillac ELR is based on the Converj concept, a model that made its debut at the 2009 North American International Auto Show in Detroit. The production model is very close to the look of the concept with a B-pillar (center) added and a less steeply raked rear deck present. It offers the current look of Cadillacs Art & Science design language with its wedge shape, chiseled accents, and sculpted body panels.
***See Also GM: Electric Concept Car Comes to Life as Cadillac ELR***
My week with the ELR started during a warm spell and ended when a paralyzing snow storm struck central NC. Before the storm arrived I finished my driving, having discovered the intricacies of this fine coupe.
And with no charge port in my home, the only way to get a recharge was to plug it into my homes 110-volt outlet. But, its handlers had already nixed that idea, leaving me to find creative ways to keep the battery pack charged.
Electric Propulsion System
And that lithium-ion battery pack is what stores electricity to give the Cadillac ELR its 37-mile electric-only range. When the electricity runs out, a 1.4-liter four cylinder gasoline engine takes over. Only it doesn't work as a traditional gas motor instead, it provides energy to make the electricity that keeps the electric propulsion system going.
So, the Cadillac ELR like the Chevrolet Volt is always powered by its electric propulsion system. Of course, the ideal way to operate this coupe is to recharge the battery as much as possible and to drive it emissions free. However, in the event that you cannot recharge, your driving range is extended to about 340 miles by the gas engine/generator and further extended by a service station fill up.
And there are no worries about getting stranded if you cant recharge the gasoline engine, what GM calls the generator, takes over. Sure, the Tesla Model S offers an extended driving range, but if you're not driving along Teslas quick charging station highway, you'll be forced to find a regular charging port too. Yes, Cadillac hopes to attract its fair share of Tesla shoppers with the ELR.
Without a charging station at home, I soon exhausted the 20 miles remaining on the electric-only range as delivered to me. With a full tank of gas, there was another 297 miles of gas-supplied range available, seamlessly switching over approximately 30 minutes into my initial two-hour trip.
***See Also Tesla: Supercharger)***
Front-Wheel Drive: No Problem
The Cadillac ELR is front-wheel drive, but it doesn't have the torque steer problem found in similar models. A likely weight balancer here was the t-shaped lithium-ion pack underneath the coupe and positioned along the centerline between the front and rear wheels.
When full performance is realized, as in extended-range mode, the Cadillac ELR delivers 207 horsepower and 297 foot-pounds of torque. That level of performance probably wont satisfy anyone accustomed to what Cadillac models deliver today, but you wont find yourself sweating bullets as an 18-wheeler bears down you youll have enough oomph to get out the way.
And to make things a bit interesting, Cadillac provides four driving modes: Tour, Sport, Mountain, and Hold. Sport mode improves the the suspension, steering, and throttle responses. In Mountain mode, the engine revs higher in a bid to keep the battery charged; in Hold mode you access the electric battery only for optimum efficiency such as in urban driving. The Tour mode is the default and this guy stayed in it nearly the entire time in a bid to gauge the ELRs fuel efficiency.
Cadillacs Electric Hybrid Coupe
View manufacturer details and pricing
Public Charging Stations
That meant finding the public charging stations in my area where I could hook up the ELR and get a recharge. Im in the Raleigh area, one of the early adopters of all things EV. Credit the city's hosting of the 2011 Plug-In Conference for helping to raise EV awareness. That early adoption also extended to several nearby communities including Cary, where I live.
***See Also Plugin Cars: Plug-In 2011 Conference & Exposition Draws Near***
As much as my week with the ELR was about testing its ride, and enjoying its ultra-quiet and elegantly garbed interior, my personal quest was to recharge as often as possible. A library, an arts center, and a town parking garage each offered public charging, free at that.
I quickly learned that these stations are popular and found the same Nissan Leaf recharging at one location several times. At the library, another Leaf showed up and plugged in a model owned by one of the librarians. In total, I hooked the Cadillac up about seven times, ranging from about one hour to as long as 5.5 hours for a complete recharge.
I also kept an eye on the mpg, what combines gas and electric-only driving to provide an equivalent fuel mileage rating. My average for the week was 45.2 mpg and likely would have been higher with a home charging port for convenient recharges. Also, colder weather did have an effect, limiting the electric-only range to as low as 31 miles at times.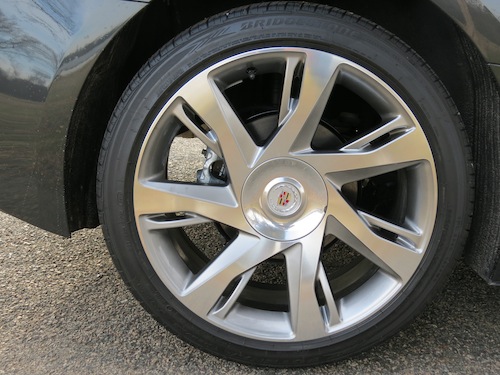 Cabin and Rear Seat Access
Besides its innovative electric propulsion system, the Cadillac ELR has luxury credentials that are truly noteworthy. The cabin is covered in handcrafted leather and includes real wood and chrome trim. The front seats are very comfortable, offering power adjustment that extends to the head restraints. Cadillac User Experience (CUE) is one of the best touchscreen boards Ive found, featuring capacitive touch or what senses your approach as you near the screen and adjusts the menu accordingly.
Sure, the Cadillac ELR is not a perfect car and it does have one glaring fault that its interior designers seemed to have missed: the front seat belts do not move out of the way to allow easy access to the back seats. Instead, you have to perform a maneuvering act to get in and out. Doubtful that too many people will buy the ELR for its rear seats anyway what can hold two people in a pinch, individuals who most certainly will be pinched.
Green Credentials Touted
Certainly, the ELR will deliver nominal sales at best for a brand that is enjoying a stellar resurgence. What this model does most is to allow Cadillac to flash its green credentials while adding yet another beautifully styled model to its product line. For Cadillac, these are truly its contemporary glory days and the ELR's presence adds to that.
2014 Cadillac ELR
Sticker price from $75,000
Price as tested: $82,135
Seats 4 occupants
Electric propulsion system
Lithium-ion battery pack
Standard 120-volt recharge: 12.5 to 18 hours
Optional 240-volt recharge: 5 hours
1.4-liter 16-valve four cylinder engine (generator)
Maximum 207 horsepower in range extending mode
297 foot-pounds of torque
2.89 inches bore by 3.25 inches stroke
Engine compression ratio: 10.5-to-1
One-speed direct drive transmission
Wheelbase: 106.1 inches
Length: 186 inches
Width: 72.7 inches
Height: 55.9 inches
Passenger volume: 83.4 cubic feet
Storage volume: 10.5 cubic feet
Towing capacity: N/A
EPA: 82 MPGe (EV mode)
Premium grade gasoline
Fuel tank: 9.3 gallons
Curb weight: From 4,050 pounds
Vehicle assembly: Detroit, Mich.
More Car Reviews
Emotive: Porsche 911 Carrera 4S
PHEV Minivan: 2017 Chrysler Pacifica Hybrid
Lexus NX Hybrid Shines in a Niche Segment
---
2014 Cadillac ELR photos copyright Auto Trends Magazine. All rights reserved.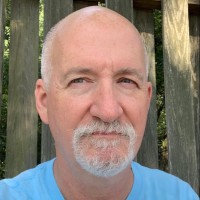 Latest posts by Matthew Keegan
(see all)